How much traffic-related air pollution are you exposed to every year in Seattle?
UW researchers will drive tens of thousands of miles this year along a meticulously mapped route through Seattle to answer that question. (In a hybrid vehicle, of course.)
When combined with medical records, the data they collect from this innovative mobile-monitoring strategy could reveal whether long-term exposure to traffic pollutants increases the risk of dementia.
"Traffic pollutants are historically understudied compared to other air pollutants," said Magali Blanco, a PhD student in the UW Department of Environmental & Occupational Health Sciences (DEOHS). "We don't fully understand the extent of their impact on long-term health because the data are very limited."
Collecting 9,000-plus air samples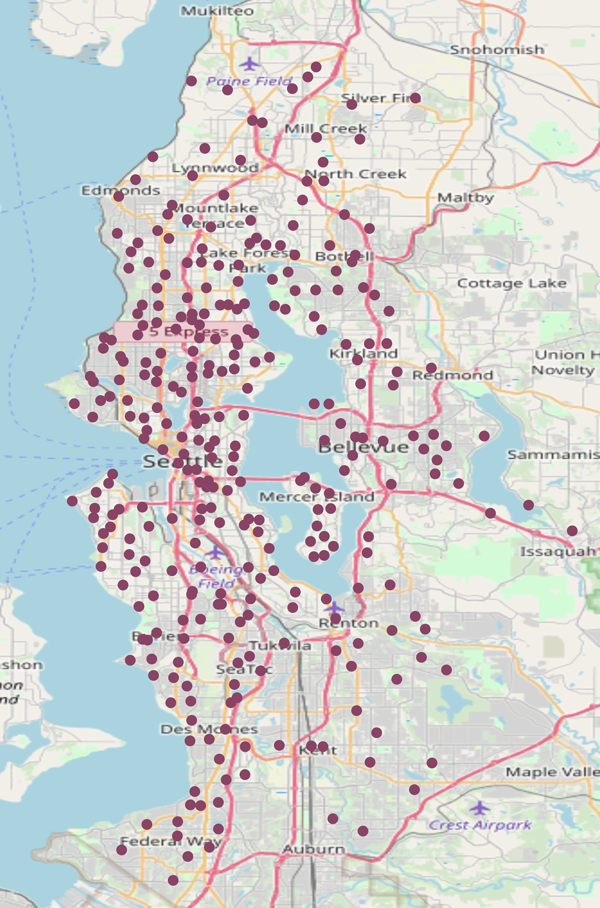 Blanco and her UW School of Public Health colleagues are using specially designed mobile monitoring equipment mounted on vehicles to gather air samples at 300 off-road locations around Seattle. They will also collect on-road data while driving between these locations.
Last month, trained drivers began initial visits to each location, which are representative of where participants in the Adult Changes in Thought (ACT) study live. ACT is a long-running UW-Kaiser Permanente study of aging.
At each stop, the driver pulls over for two minutes while instruments in the car measure levels of gases and particulates associated with traffic, such as ultrafine particles, black carbon and nitrogen dioxide.
By 2020, each stop will have been sampled about 30 times during different seasons, days of the week and times of day—more than 9,000 samples in all for this aspect of the study.
In addition, the monitoring equipment will collect data continuously during each drive, creating a massive trove of air pollution data that can be used in this and future health studies.
"People breathe air all day, every day, but other mobile studies typically only drive in daylight on weekdays," said Lianne Sheppard, DEOHS professor and co-principal investigator on the project with Gail Li, professor in the UW Department of Psychiatry and Behavioral Sciences.
"This is the first study of its kind with a very intentional design focused on epidemiology."
Mapping dementia
A growing body of research suggests that exposure to traffic-related ultrafine particles may raise the risk of dementia, either by entering the brain directly from the bloodstream or by causing systemic inflammation.
Taking past traffic patterns into account, researchers will project this year's mobile monitoring results back in time. The analysis will reveal long-term exposure to traffic pollutants according to where people live.
Then, the final step: Scientists will incorporate data from the ACT study to see whether dementia rates are higher among people who live in areas with higher exposure to those pollutants.
"If we find any meaningful connections, that will contribute to the body of evidence that can be used to make policy changes to protect public health," Sheppard said.
"I am really pleased that the long-standing ACT study now has the opportunity to contribute to research on air pollution," said Dr. Eric B Larson, the study's founder and executive director of Kaiser Permanente Washington Health Research Institute. "Our participants have been particularly willing to volunteer for this project, indicative of the great public interest in the effect of air pollution on health." 
Researchers anticipate that the new data and the novel design of the mobile-monitoring study will inform future epidemiological research.
The bigger pollution picture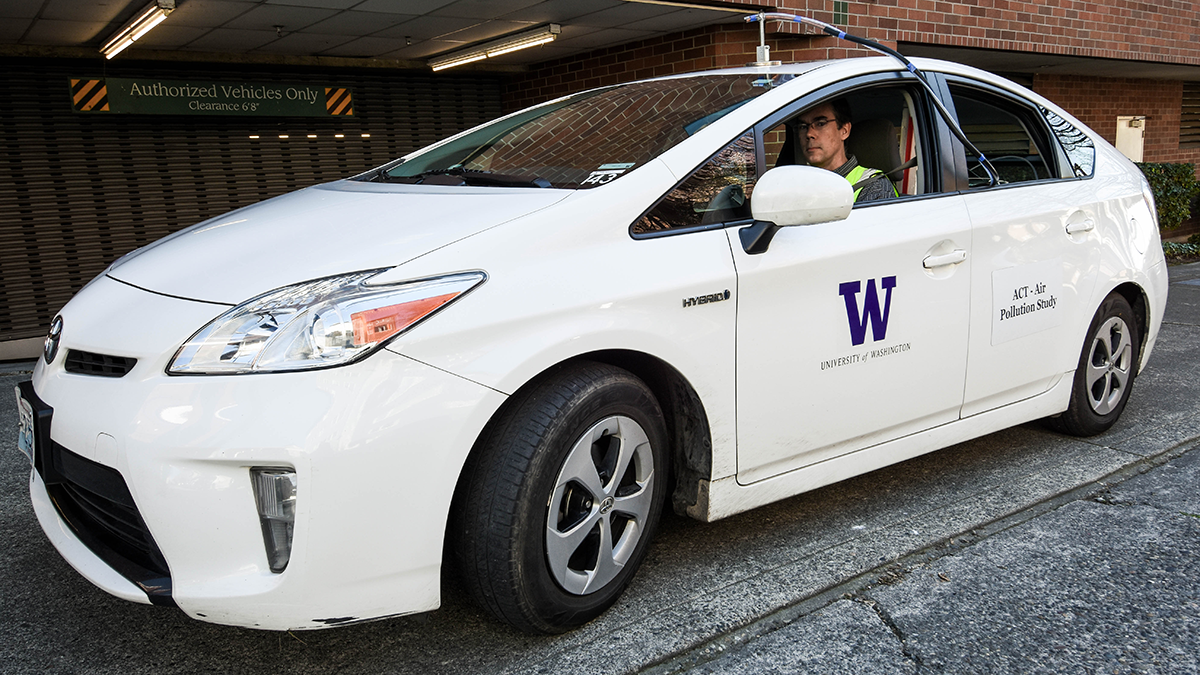 "This project is an interesting mix of big data, data science and exposure science," Blanco said. "People are excited about it because we are collecting a lot of data that could help answer many different questions."
The Puget Sound Clean Air Agency is among those interested in the outcomes of the ACT study.
"This study will contribute to the broader body of scientific knowledge on the full range of health impacts from air pollution," said Kathy Strange, a DEOHS graduate and the agency's air quality programs director.
Information from the study will complement data gathered from the agency's air pollution monitoring network, which includes sensors at several of the 300 stops chosen for the new study.
Data from these sensors and others maintained by the Washington State Department of Ecology will help validate the mobile measurements—ultimately, painting a more complete picture of pollutant concentrations across the Puget Sound area.