Jovanny Rodriguez
BS, Environmental Health
Hometown
Bonney Lake, WA
Future plans
Working at a local health department; a master's degree in environmental health.
Since childhood, Jovanny Rodriguez always imagined he would become a doctor.
But when he took environmental health classes in the UW Department of Environmental & Occupational Health Sciences (DEOHS), he realized that going into public health "was another way to help many people at once," Rodriguez said. "I found my passion in preventing disease and keeping people safe."
Rodriguez is the 2021 winner of two DEOHS scholarships that are awarded together to support one undergraduate student every year.
The Jack Hatlen Scholarship Fund was established to honor Associate Professor Emeritus Jack Hatlen, who led the DEOHS undergraduate program for nearly 40 years. The Treser Student Scholarship is supported by the Charles and Cind Treser Endowment for Students.
Motivated to help many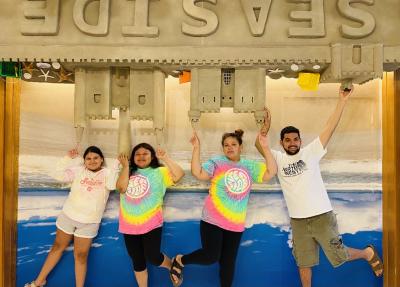 As a boy growing up in Bonney Lake, WA, Rodriguez heard stories from his mother about her childhood in Mexico, especially about her experience eating contaminated seafood and getting sick with tapeworm, a parasitic infection that is usually not serious.
But Rodriguez's mother was bed-ridden for months with nausea, muscle weakness and other serious symptoms. She finally received treatment in the United States and fully recovered.
Her story influenced Rodriguez's dreams of becoming a doctor. But his first exposure to public health "made me realize I could help a lot more people by preventing hazards like that, by ensuring that food and water sources are clean and safe," he said.
Summer internship in central Washington
Rodriguez will spend his summer internship working at the Chelan-Douglas Health District in North Central Washington, with his duties likely to include inspecting food vendors and septic systems and investigating water quality issues.
Rural counties like Chelan and Douglas don't have the same resources as larger county health departments, he said, yet they also serve many marginalized people who may lack access to public health resources and face environmental hazards.
As a bilingual Spanish-English speaker, Rodriguez believes he can be an effective communicator with Latinx populations served by the health district, using that connection "to inform them about how to protect the health of themselves and their families."
Rodriguez hopes to get more hands-on experience working in a local health department after graduating at the end of the summer before eventually seeking a master's degree in environmental health.