Ali Everhart
Ali Everhart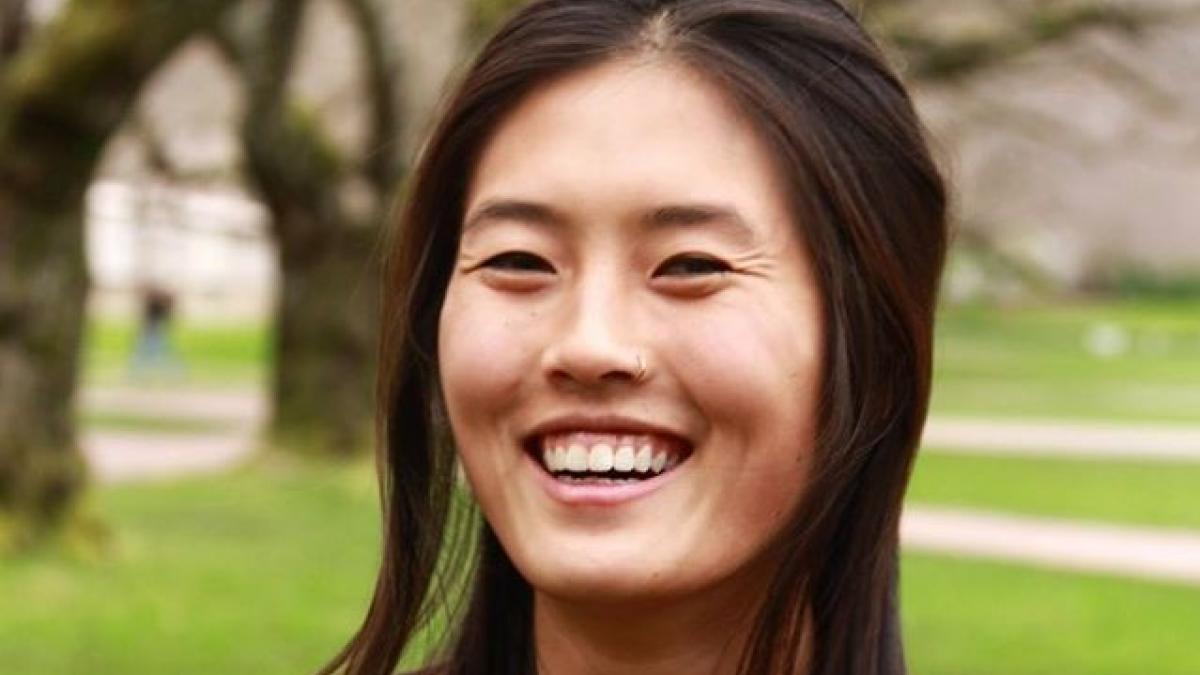 BS, Environmental Health (EH)
Please tell us about your career path so far, starting with your first job after graduation and leading to where you work now.
I am currently in my first 'real' job after graduation. However, during undergrad, I completed two internships and also conducted research with a faculty member. All of those experiences helped lead me to the current position I'm in.
I currently work for the Yukon-Kuskokwim Health Corporation (YKHC) which provides comprehensive health services for 58 tribes and over 25,000 Alaska Native beneficiaries in the Yukon-Kuskokwim (YK) Delta of southwest Alaska. YKHC is tribally-owned and operated by the 58 federally recognized tribes in the Yukon-Kuskokwim Delta. There is no inter-regional road system, so travel is done by small plane, boat, snowmobile, or vehicle during the winter via ice roads.
My role at YKHC is field environmental health officer and I provide environmental and public health services to fifteen tribes throughout our region. Some of my duties include conducting surveys of community facilities, collecting data for action at the community level, identifying and controlling risk factors, assisting with outbreak investigations, building capacity for community-based programs, injury prevention, and advocacy.
How did your degree prepare you for your career?
There were numerous opportunities that I was provided during my undergraduate career helped prepare me for my current position. Taking advantage of the variety of environmental health courses offered gave me a good foundation to work as a 'generalist'. Technical writing and risk communication were a huge asset as the work I'm doing constantly has to be translated to both community members that don't have a public health background and to other public health professionals around the state. Learning how to sift through literature, extract information, and adapt it to be culturally and regionally relevant were also important skills that I learned that I use every day.
I think the internship portion of the degree also played a critical role. Working as a field environmental health officer in a different part of the country for an internship helped me understand the unique challenges in rural sanitation, which led me to look for work in that field post-graduation.
What do you like best about your current position?
I love the variety I have in my day to day tasks. The public health problems in rural Alaska are unlike most of those you would see elsewhere in the country. For example, we have healthcare facilities in communities that lack running water. I get to travel across a region the size of the state of Oregon to help communities address their local environmental health issues. I have a lot of autonomy over the work and travel I do and the way that I want to approach projects and solve problems.

Any advice for current students who are considering Environmental and Occupational Health Sciences?
Take an elective and try it out! I loved being a part of the Environmental Health program. It's incredible to be in a field that seeks to improve the quality of people's everyday surroundings. There are so many different areas of environmental health that you can study and the classes tend to be small so it's easy to engage with your peers, as well as graduate students and faculty members. Take the time to get to know everyone in the department and try something that might be out of your comfort zone, like helping out with research, trying a new class or applying for a leadership position. And even if you end up not working in this field, the skills you'll gain from this program will benefit you in whatever path you end up following.