Wafa Tafesh
Wafa Tafesh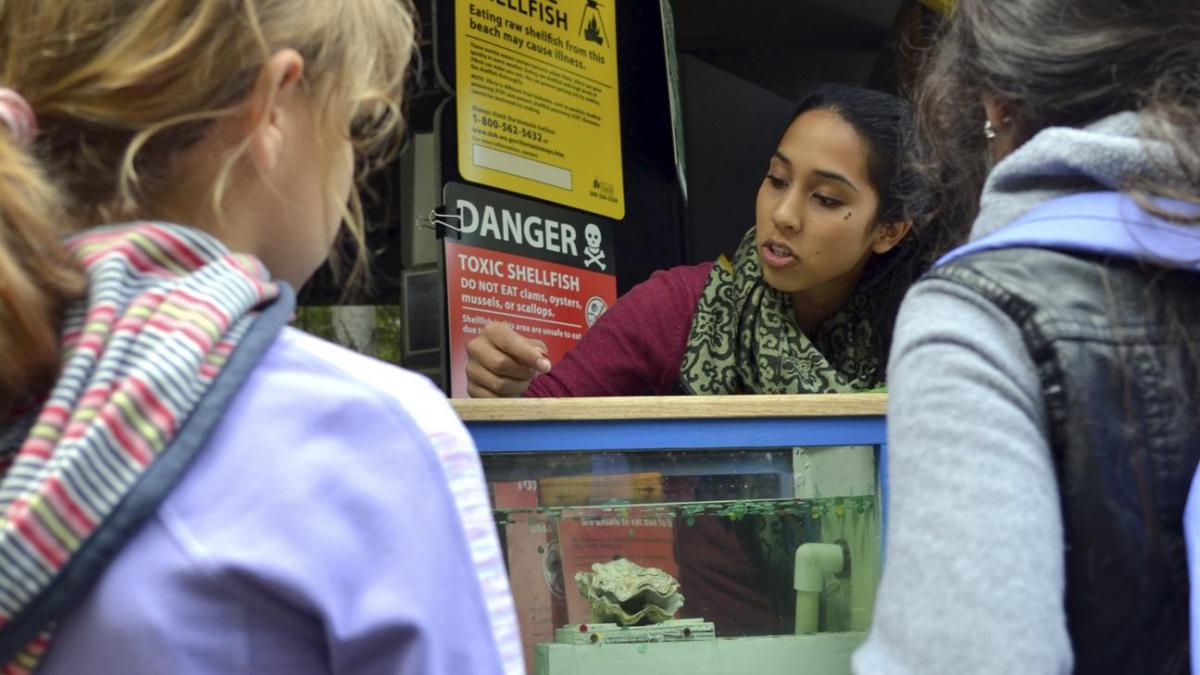 BS, Environmental Health (EH)
Job Title: Water Quality Scientist
Employer: King County Water and Land Resources Division, Science and Technical Support Section
Please tell us about your career path so far, starting with your first job after graduation and leading to where you work now.
I began my career as an intern with the Seattle non-profit, The Duwamish River Cleanup Coalition, hosting Rain2River walks in Seattle's neighborhoods. Since then I've worked with the State's Department of Health (DOH) as a field sampler (oysters) during the Vibrio parahaemolyticus season. Later I got hired on as a full-time employee with the State's Office of Drinking Water (ODW) as a Technical Program Advisor. With ODW my work involved maintaining and updating public water system's information, reviewing chlorination reports, and responding to coliform events. After leaving DOH, I worked with Recology Cleanscapes, a solid waste company in Seattle, promoting stormwater and hazardous waste compliance. In 2019, I got my start with King County as a Health and Environmental Investigator in the Hazardous Waste Management Program, providing technical assistance to small businesses to help them manage their hazardous materials and waste.
Now I am working with King County's Science and Technical Support Section. My work includes water quality sampling, managing water quality data systems, conducting quality assurance reviews, and assisting with report writing. The main portion of my time is spent supporting the Lake Stewardship Program by working with volunteers and providing data support. I also work with the Marine & Sediment Assessment unit to conduct data analysis and create detailed data summaries. Lastly, I support the pollution source tracking team in their efforts to identify, quantify, and control surface water pollution by determining relationships between water quality and land use activities.
What do you like best about your current position?
I love that my position works with a team of scientists. We are data driven, environmentally focused, and spend a lot of time in the field.
How do you think the Environmental Health major prepared you for the work you do now (courses, internship experience, etc)?
DEOHS prepared me greatly for this position. I appreciate the science courses in the department for preparing me to critically analyze environmental data, and I value the internships for giving me a strong network to grow my career.
Any advice for current undergraduates who are in the major or who are considering Environmental Health?
I highly recommend DEOHS for students considering Environmental Health. A career in the Environmental Public Health field is ever expanding, constantly evolving, and very rewarding. The work done on the job immediately affects the health of the community. To undergraduates in the major, I advise them to take any opportunity there are offered to get involved and to keep exploring the many parts of the department to see where their passion lies.