Children exposed to air pollution before birth—even at levels considered acceptable under regulatory standards—are more likely to have increased blood pressure in early childhood and potentially greater risk of developing cardiovascular diseases as adults, according to new research from the University of Washington School of Public Health and partners.
Researchers also discovered some good news: Adequate levels of maternal folate, or folic acid, during pregnancy may protect children from the harmful cardiovascular effects of air pollution exposure.
The study was published in April in Environmental Health Perspectives. The research team included experts from the UW Schools of Public Health and Nursing as well as the University of California, San Francisco and the University of Tennessee Health Science Center.
"We didn't expect to find such a strong association between high blood pressure in children and prenatal exposure to air pollution. That was true even at lower levels of pollution that are still deemed safe by current federal standards," said Yu Ni, lead author and a postdoctoral fellow in the UW Department of Environmental & Occupational Health Sciences (DEOHS).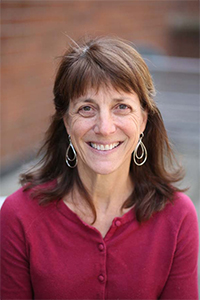 "This study adds important new information on both risk and protective factors that may influence prenatal programming of subsequent child cardiovascular health," said Dr. Catherine Karr, senior author and professor in DEOHS and the UW Department of Pediatrics.
"The results support increasing recognition of pregnant women as a uniquely vulnerable population to fine particulate air pollution," she said. "Mitigating exposure and ensuring women have adequate folate during pregnancy are important policy considerations."
How air pollution affects health
Previous research has found that air pollution exposure—even at low levels—can lead to systemic inflammation, oxidative stress and endocrine disruption. It is linked to chronic health conditions in children, including asthma and neurodevelopmental disorders, and to adult cardiovascular diseases.
This study used data from the Conditions Affecting Neurocognitive Development and Learning in Early Childhood (CANDLE) study, a large, diverse pregnancy cohort in the southern United States with participants enrolled from 2006 to 2011.
Mothers included in the analysis were racially diverse, with 67% identifying as Black and 26% identifying as white, and 62% with a high school education or less. One-third of the participating families had a household income of less than $20,000 per year. Children in the study had higher rates of obesity than the general population.
Researchers looked at data from 822 mother-child pairs who were part of the CANDLE study from pregnancy through ages 4 to 6. They mapped the children's exposure to fine particulate matter, called PM2.5, based on their home addresses beginning in utero and during early childhood.
Folate during pregnancy could offer protection
Their findings suggest that higher prenatal PM2.5 exposure, particularly in the second trimester, is associated with elevated early childhood blood pressure. This is true even when levels of PM2.5 fall within current regulatory guidelines.
In addition, this is the first study exploring the role of nutrition during pregnancy as a potential protective measure, with folate counteracting oxidative stress in children exposed to air pollution in utero.
The results could inform regulatory policy on acceptable air pollution levels, guidelines on maternal nutrition and help improve the future health of urban children, according to the authors.
Other authors are: Adam Szpiro, UW Department of Biostatistics; Michael Young, Christine Loftus and Sheela Sathyanarayana, DEOHS; Nicole Bush and Kaja LeWinn, University of California, San Francisco; Daniel Enquobahrie, Mario Kratz and Annette Firtzpatrick, UW Department of Epidemiology; Robert L. Davis and Frances Tylavsky, University of Tennessee Health Science Center; and Jennifer Sonney, UW School of Nursing.