Four teams of researchers in the UW Department of Environmental & Occupational Health Sciences (DEOHS) and their collaborators recently received awards from the UW Population Health Initiative to pursue projects focused on the health impacts of military aircraft noise pollution, using drones to monitor harmful algal blooms, engaging youth in disaster planning and incorporating public health agencies into climate initiatives.
"We were extremely pleased with the range of challenges these awards will work to address," said Ali H. Mokdad, the UW's chief strategy officer for population health and professor of health metrics sciences. "It was also quite inspiring to see the number of different academic disciplines that came together to develop these projects."
Health impacts of military aircraft noise pollution
DEOHS Associate Professor Edmund Seto and team received a $200,000 Tier 3 pilot grant to investigate health impacts from military aviation noise. The project builds on the team's previous PHI-funded work to create maps of noise exposure and estimates of population health risks.
In the new community-based project, the team will survey people in western Washington communities living with different levels of military aircraft noise on their experiences of annoyance, sleep disturbance and psychological well-being. They will also analyze long-term noise complaint data to glean insights on people's response to this noise.
The team also includes:
Julian Olden, School of Aquatic & Fishery Sciences
Anne Harvey, Sound Defense Alliance
Bob Wilbur, Citizens of Ebey's Reserve
Brian Silverstein, Quiet Skies over San Juan County
Lauren Kuehne, Omfishient Consulting

Monitoring harmful algal blooms with drones
DEOHS MS student Joey Teresi, Associate Teaching Professor Tania Busch Isaksen, Professor Scott Meschke and team received a $25,000 Tier 1 pilot grant to explore the use of drones as a surveillance tool for harmful algal blooms of cyanobacteria. Exposure to the toxins of these microorganisms can cause dermatologic, gastrointestinal, respiratory and neurologic symptoms.
The researchers will develop a protocol that could be adopted by health agencies for using drones to sample local waters in Washington state frequently for cyanotoxins. The protocol will also involve drone-based aerial photography to monitor the extent of these harmful blooms.
The team also includes:
Gordon Holtgrieve, School of Aquatic and Fishery Sciences
Incorporating youth perspectives in disaster planning
DEOHS and Urban Design and Planning graduate student Matias Korfmacher, Assistant Professor Nicole Errett, Assistant Teaching Professor Resham Patel and team received a $25,000 Tier 1 pilot grant to engage youth in preparing for disaster by identifying key cultural assets in their communities using drones.
The team will guide a group of high school students in Westport, Washington, which has a high level of hazard for tsunamis, in a "photovoice" project. The students will use drones to map community sites they value, with an eventual aim of employing youth narratives to help the city identify gaps in disaster planning.
The team also includes:
Daniel Abramson, Department of Urban Design and Planning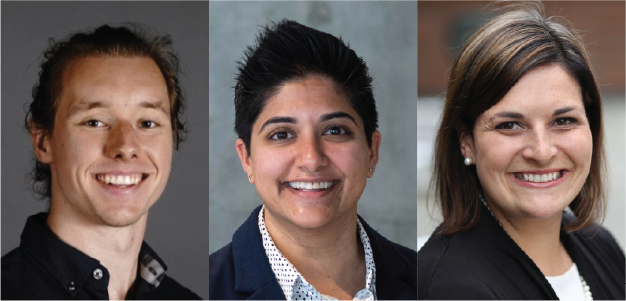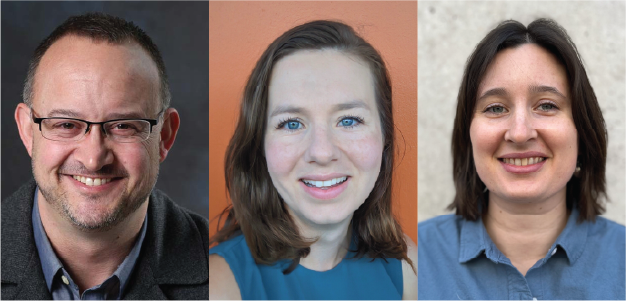 Integrating public health practice into climate initiatives
DEOHS Assistant Professor Nicole Errett, Professor Jeremy Hess and Research Coordinators Kathleen Moloney and Mary Hannah Smith and collaborators received a $10,000 climate change planning grant to help public health departments increase their engagement in climate change adaptation projects.
The team will develop tools to document how public health agencies can contribute to climate initiatives and identify barriers to progress in this area. They will create and test two interview guides, one for public health practitioners and one for planning partners in other sectors, such as transportation, energy, and housing, and summarize interview findings.
The team also includes:
Betty Bekemeier, Child, Family, and Population Health and Health Systems and Population Health
Bradley Kramer, Public Health – Seattle & King County