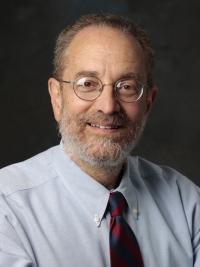 Dr. Howard Frumkin, an internationally recognized expert on public health aspects of the built environment and climate change, was elected to the National Academy of Medicine today.
Frumkin is professor emeritus in the UW Department of Environmental & Occupational Health Sciences and served as dean of the UW School of Public Health from 2010 to 2016.
Election to the academy is considered one of the highest honors in health and medicine, recognizing individuals who have demonstrated outstanding professional achievement and commitment to service.
Research on environmental, planetary health
Frumkin was cited for his work on health impacts from the environment, including those from climate change and other planetary processes, and on healthy pathways to sustainability.
"Howie has made monumental contributions to our field, both through his leadership and his groundbreaking work on how the built environment impacts the health of communities," said Hilary Godwin, dean of the UW School of Public Health.
"More recently, he has tirelessly worked to raise awareness about the impacts that climate change has on health and to promote both adaptation and mitigation efforts," she said. "I could not be more thrilled that the Academy is recognizing his work."
Frumkin is an internist, environmental and occupational medicine specialist and epidemiologist. He is currently senior vice president with the Trust for Public Land and previously led the Our Planet, Our Health initiative at the Wellcome Trust from 2018-2019.
He is the author, co-author or editor of over 300 scientific journal articles, chapters and books on environmental and planetary health and the built environment.
Frumkin previously directed the National Center for Environmental Health and Agency for Toxic Substances and Disease Registry and served as special assistant to the CDC Director for Climate Change and Health. From 1990 to 2005, Frumkin was professor and chair of Environmental and Occupational Health and professor of medicine at Emory University.
He is one of 100 members elected during the academy's annual meeting.