Terrance Kavanagh
Professor, UW Department of Environmental & Occupational Health
Proudest achievement
Mentoring more than three dozen graduate students and seeing them become accomplished scientists.
Joined DEOHS faculty
1989
"Being open-minded and reaching across other disciplines can really enhance your work. I am so appreciative of all the support and great interactions I've had."
- Terrance Kavanagh
As the middle child in his large Midwestern family, Terrance Kavanagh played the role of team-builder, encouraging his siblings to work cooperatively to finish chores and complete projects.
Kavanagh's drive to collaborate—along with his natural curiosity about science and nature—paved the way for a lifetime of scientific achievements and a reputation for connecting experts across disciplines in pursuit of scientific discovery.
Kavanagh, professor in the UW Department of Environmental & Occupational Health Sciences (DEOHS), retires this month after 36 years at the University of Washington.
His research brought together experts in chemical engineering, civil and environmental engineering, bioengineering, pathology, pulmonary medicine, medical genetics and radiology.
"At the UW, my experience is that people are eager and willing to engage in this kind of interdisciplinary science. You can ask more questions, investigate a broader range of issues—and it's fun!" Kavanagh said. "You're in collaboration working toward a common goal."
"Terry has an amazing grasp of so many topics, from complex biochemical cell signaling to quantum dot technologies," said DEOHS Chair Michael Yost. "One area we've shared a 'total geek' interest in is the use of lasers and optical imaging. I can recall many memorable discussions, getting lost in how particular optics and techniques work and how to apply them for a novel measurement."
Studying the health effects of chemical exposures
Kavanagh credits his father for instilling in him a sense of wonder about the natural world. "Dad loved to hunt, fish and camp, and he encouraged us to take a love of nature into whatever we did in our lives," Kavanagh said.
After earning a BS in wildlife biology and natural resources at the University of Michigan, he landed at Michigan State University for his master's degree in reproductive toxicology. His thesis project investigated concerns about contaminated groundwater at the US Army's Rocky Mountain Arsenal in Colorado.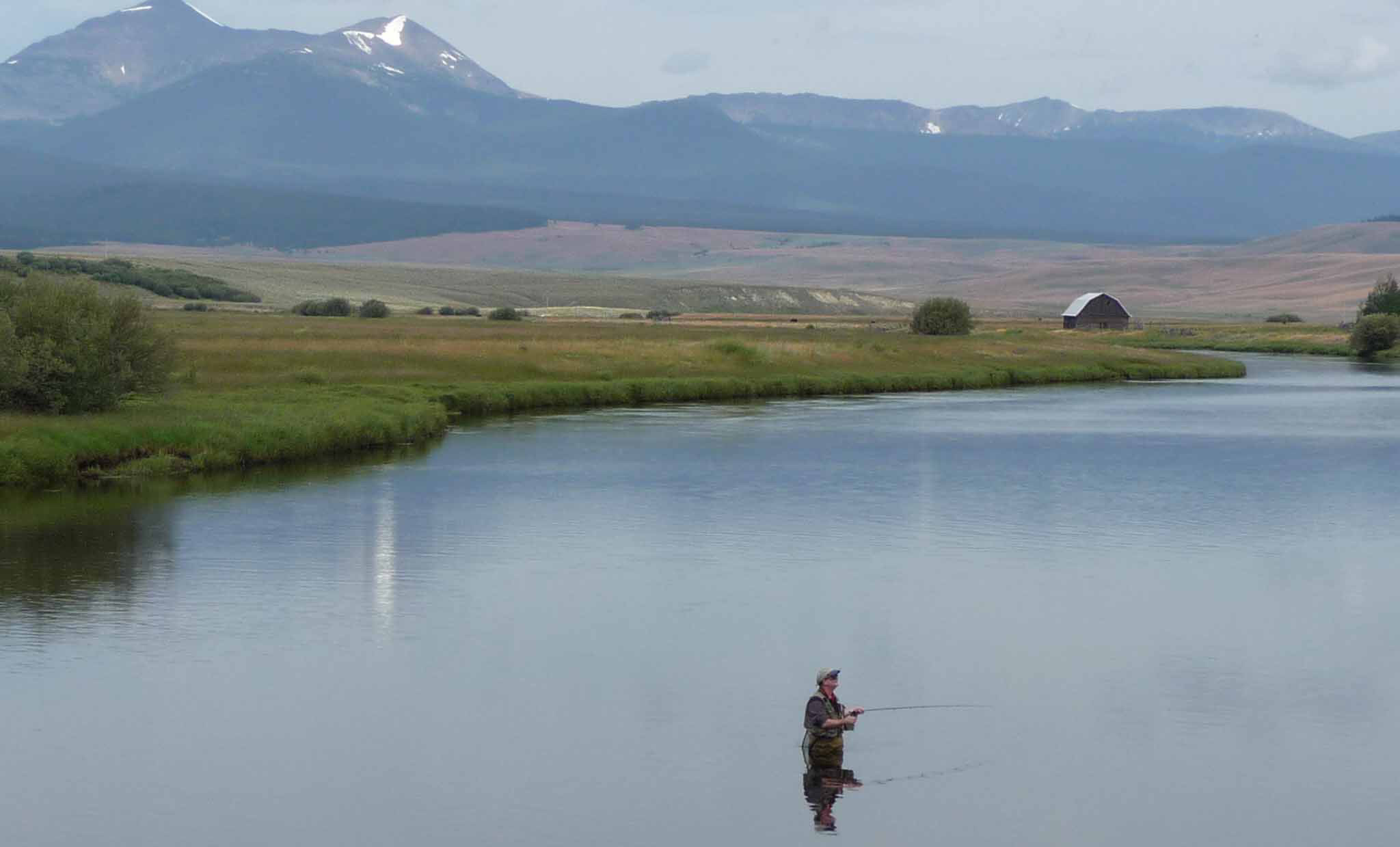 He also worked for the Michigan Department of Natural Resources assessing the environmental risks of chemical pollutants.
"I kept thinking: Someone should do more research on this. Then I thought: Maybe I should be doing that research? I felt the pull to be more on the discovery side of science instead of its application," he said.
He returned to Michigan State for a joint PhD degree in toxicology and genetics. With his adviser, Jim Trosko, he researched how cells communicate with each other across structures known as gap-junctions and developed new systems to detect chemicals that could interfere with this form of cell-to-cell communication.
The role of glutathione in protecting cells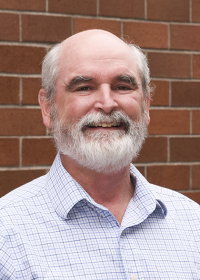 In 1985, he landed in Seattle as a UW postdoctoral researcher in the Department of Pathology with an interest in how environmental exposures contribute to diseases of aging.
Together with George Martin, Peter Rabinovitch and Ganesh Raghu, Kavanagh began to address the role of chemical exposures in contributing to cellular and organ dysfunction.
"Our question was: Are diseases of aging associated with oxidative damage and free radicals, which are unstable molecules that are highly reactive and can cause damage to cell membranes, proteins and DNA?" Kavanagh said.
"We found that if cells or animals are exposed to higher levels of oxidative chemicals, that causes cell damage and compromised function, and that this could be modulated by cellular antioxidants."
Working with Carol Ware and Warren Ladiges, Kavanagh and his team developed genetically altered cell and mouse models with varying levels of glutathione (a powerful cellular antioxidant) to screen for toxic chemicals and their role in human diseases.
That work led to career-long collaborations with DEOHS faculty members, including Elaine Faustman, David Eaton, Evan Gallagher, Lucio Costa, Joel Kaufman and Michael Rosenfeld, that blended toxicology, genomics and analytical cytology to investigate glutathione and how it could protect against chemical toxicity.
"Terry has been an outstanding colleague and champion for toxicology," Faustman said. "His ability to assimilate and recognize the importance of new scientific findings for public health and toxicology has always amazed me. We will miss his insights but remember and build on his creativity and enthusiasm for scientific inquiry."
Collaboration leads to funding
Their work led to grants from the National Institute of Environmental Health Sciences (NIEHS) funding the UW Superfund Research Program, the NIEHS Toxicogenomics Consortium, the UW Nanotoxicology Center and the Center for Exposures, Diseases, Genomics and Environment (EDGE). They also secured grants from the National Science Foundation for the UW Predictive Toxicology Center and the Molecular Design Research Network, all housed in DEOHS.
Kavanagh served as director of the EDGE Center for eight years until his retirement. He also led the UW Nanotoxicology Center and co-led the UW Predictive Toxicology Center.
Kavanagh is a Fellow of the Society for Redox Biology and Medicine. In 2018, he was elected as a Fellow of the American Association for the Advancement of Science.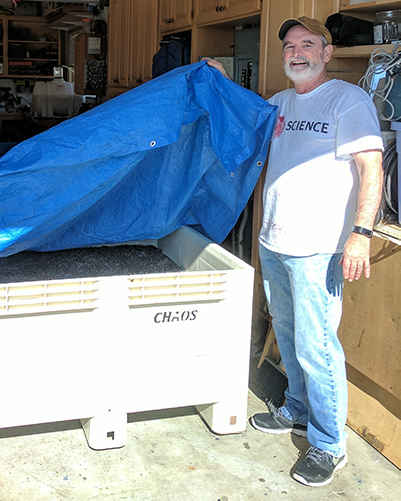 A debt of gratitude
Kavanagh said he owes a debt of gratitude to a host of mentors and collaborators, from his high school chemistry and math teachers to his lab managers, Dianne Botta and Collin White, to graduate students, post-docs, visiting scholars and many others who fueled his research.
In turn, Kavanagh has paid it forward, from mentoring up-and-coming scientists to sharing his mouse models and other discoveries with colleagues investigating reproductive toxicology, mental health conditions, pharmacology, cardiovascular disease and other areas.
In 2016, Kavanagh was voted outstanding faculty mentor by DEOHS students for his open-door policy and commitment to teaching.
In retirement, Kavanagh's top goal "is to be the best grandfather I can be" to his family's first grandson and to travel more with his wife, Dr. Angelika Grossmann. She recently gave Kavanagh a new fly rod for his retirement, so more fly fishing seems likely to figure in his plans.
He'll also continue to work on research and serve as a science adviser.
Kavanagh is excited about what's next in his field, including molecular phenotyping to measure how individual cells in our bodies respond to environmental exposures.
That could help open the door to consider how differences in access to health care and nutrition, workplace conditions and other societal factors may influence individual reactions to toxic exposures.