Four students in the UW Department of Environmental & Occupational Health Sciences (DEOHS) were recently awarded scholarships from the American Industrial Hygiene Foundation (AIHF) to support their studies in industrial hygiene.
All four students are earning their master's degrees in Occupational Hygiene as trainees in our Northwest Center for Occupational Health and Safety.
Yoni Rodriguez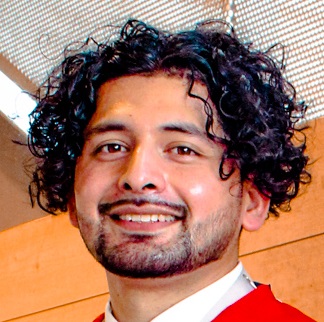 Awarded the AIHF Scholarship
I grew up in the Yakima Valley, working with my parents in fruit orchards, at a meat processing plant and as a freight shipping yard supervisor. I have witnessed many musculoskeletal and trauma injuries, exposures to different chemicals and heat stress conditions on the job.
I was accidentally sprayed with pesticides from a crop-duster while working in a fruit orchard during college. I learned about occupational hygiene as a career path during my undergraduate studies and gravitated toward DEOHS because of its robust approach to preventing adverse health incidences in workplaces.
My graduate thesis will use precision agriculture to minimize pesticide drift exposure among tree fruit workers in the Yakima Valley. Currently, the state requires pesticide applicators to record estimated wind velocity when pesticides are applied, but there is no standard measurement method. I plan to develop a statistical prediction tool in collaboration with several farmworker-serving organizations to provide alerts about drift-prone wind conditions to minimize pesticide exposure among farmworkers.
I will spend my summer internship with the King County Public Health Hazardous Waste Management Program and the UW Environmental Health Laboratory developing a new method to estimate lead exposure concentrations in aluminum cookware brought to the US by refugee and immigrant communities, with the goal of preventing lead poisoning in children.
I hope to continue to collaborate with DEOHS researchers and other global researchers to improve worker health and safety on a global scale in the midst of climate change, racism and pandemics.
Shelley Stephan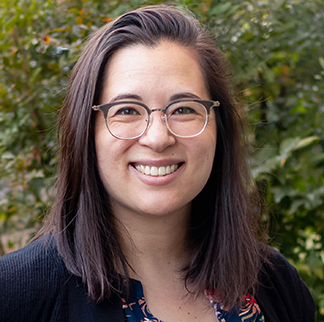 Awarded the Lawrence R. Birkner and Ruth K. McIntyre-Birkner Memorial Scholarship and the Jerry Lynch Memorial Scholarship
Occupational hygiene combines what I am most passionate about: human health and the environment. I enjoy the wide variety of work in the field and the opportunity to interact with and advocate for employees, solve problems, be creative and create positive change.
My internship is with the Research Services Team for the King County Hazardous Waste Management Program. I am characterizing the racial and ethnic distribution of hazardous exposures occurring within King County workplaces. I am also identifying potential industries and toxic agents to prioritize for the program's activities and investments. My thesis project has a similar focus, but at the national level. I will combine job exposure matrix data with employment and demographic data to estimate the burden of occupational exposures for all workers and by sociodemographic groups to help inform risk and workplace intervention strategies, identifying those at greatest risk for occupational injuries and illnesses.
Eventually, I hope to obtain a research-oriented position in occupational hygiene to help implement or design exposure controls, identify new or existing hazards or analyze data to inform policy.
Pranav Srikanth
Awarded the AIHA Fellows Scholarship
I became interested in occupational hygiene as an undergrad evaluating exposure to psychosocial stressors in a primarily immigrant worker population. The experience was extremely influential in pushing me toward a career in this field as an advocate for vulnerable populations.
I have a particular interest in hazards such as psychosocial stressors that may be harder to measure on the job and thus more difficult to control.
My research will evaluate the role of union women's committees in improving the experiences of tradeswomen in the Sheet Metal, Air, Rail and Transportation Workers union.
Women in construction industries are disproportionately exposed to gendered psychosocial stressors such as sexual harassment and discrimination, which puts them at higher risk of injury and poorer mental health outcomes.
I plan to pursue a PhD in DEOHS and enter a career in academia.
Kassie Olin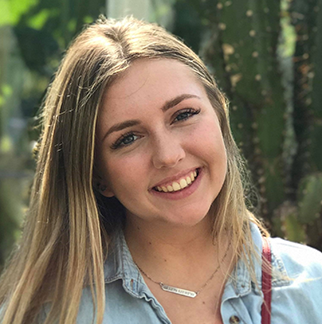 Awarded the AIHF Scholarship
I want to make sure that workers come home healthy to their families at the end of every single day. I have witnessed my loved ones suffer greatly from occupational illnesses and accidents, and I believe I need to do my part to help prevent occupational hazards for future generations.
This summer, I will intern with the Washington State Department of Labor & Industries as part of the Process Safety Management and Compliance team. I will accompany industrial hygienists on site visits, assist in employee interviews and inspection tasks and help develop training and inspection checklists.
My career plans change all the time! I have always been interested in the construction and refinery industries, so doing industrial hygiene work in those industries, either for the state or with a private company, would be ideal.
Marissa Baker, DEOHS assistant professor, serves as academic adviser for Stephan, Srikanth and Olin. Edward Kasner, DEOHS clinical assistant professor, is Rodriguez's academic adviser.