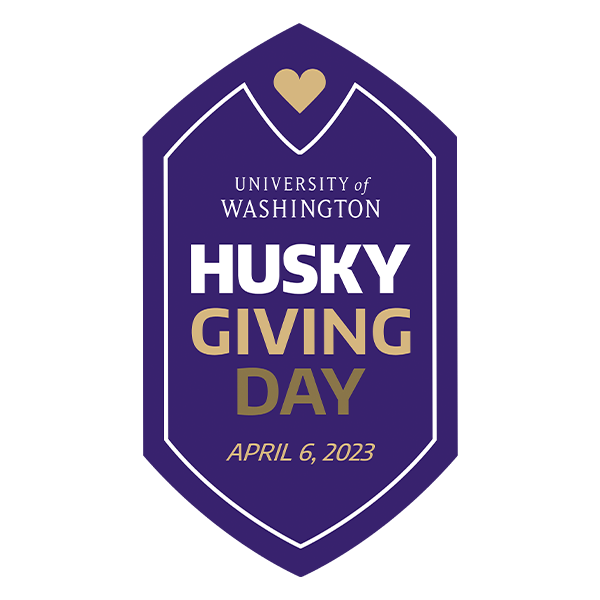 On April 6, 2023, join the UW community for Husky Giving Day to raise funds that support UW students and programs. Your donation supports students like Kyle through the DEOHS Environmental Health Student Support Fund, which helps graduate students pay for research-related expenses, including travel and conference presentations to share their research. 
How did you first get inspired to study environmental health?
In my freshman year at UW, I was planning to major in biochemistry, but I also wanted to do something else worthwhile aside from studying science that interested me. I took Environmental Health 111, taught by DEOHS Professor Tom Burbacher. I was intrigued by the case studies on environmental pollutants and how they have affected people historically and today.
I reached out to Tom and he introduced me to his lab. I got to do some undergraduate research for a couple years for him and learned more about environmental toxicology.
I thought, this is quite interesting. Not only am I doing the research in science that I wanted to do, but at the same time, eventually the results will translate into something that could impact both public health and policy.
Kyle Kim
PhD, Environmental Toxicology
Hometown
Lacey, WA
Future plans
Environmental health research in academia or industry
"Not only am I doing research in the hard sciences, but eventually the results will translate into something that could impact both public health and policy."
- Kyle Kim
Your PhD focuses on how chemical exposures influence the microbiome and health. How did you get interested in studying that?
As an undergraduate I also did research with my current adviser, DEOHS Associate Professor Julia Yue Cui, who leads the UW Environmental Health and Microbiome Research Center.
The gut microbiome is essential for human health: it's pretty much your secondary metabolism within the body. Some people say the microbiome is like an extended organ of the human body, and I agree, because without the microbiome, you don't have metabolism going on that's essential for nutrient uptake within the body.
And it's not just nutrient intake, it's pretty much anything that passes through your body: for example, chemicals pass through the gut and have direct contact with the gut microbiome and during the process, the microbes may change the composition of the chemicals, making more bioavailable for your body to absorb.
Tell me about your research.
We're culturing specific microbes found in the gut of both humans and mice that have been shown to be downregulated by exposure to different flame retardant compounds called polybrominated diphenyl ethers (PBDEs).
I'm inoculating specific environmentally relevant concentrations of PBDEs into these cocultures of bacteria and looking to see what they do to the bacteria. I'm looking at the metabolism of the bacteria using different techniques like tandem mass spectrometry, liquid chromatography and RNA-seq data.
What excites you most about your research?
My approach is like systems biology, where you focus on one part of a bigger system, and then you build up from there. What excites me about bacterial research is we're looking at an infinitesimal scale regarding a big organism, like a mouse or even a human.
I'm building up from bottom to top, going from a very small organism that resides within the body of its hosts, to the host itself, if I get into animal research. That connection for me is quite interesting. It almost feels like a jigsaw puzzle.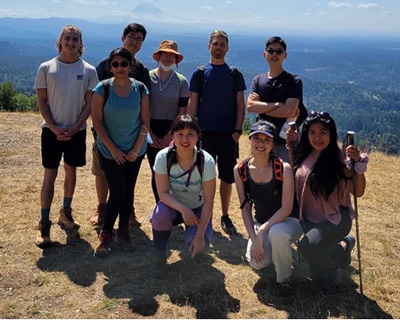 What results have you found so far?
Currently, I'm looking at two different types of PBDEs and their impact on probiotics in the body. Previously our lab has shown that high exposure to these PBDEs can reduce levels of a bacteria in mice known to be neuroprotective against chemical exposures.
We were thinking, what does it do within the actual bacteria itself? We found that different metabolites of the bacteria have either decreased or increased. So we have evidence that PBDEs have shown differential regulation within these bacteria. And not just that one: we've also seen that Escherichia coli and certain species of Clostridium are differentially regulated during exposure.
You'll be presenting this work at the Society of Toxicology meeting next week. What else are you excited to do at the conference?
I'll be presenting in the In Vitro (Alternatives to Animal Models) section for the first time this year. I'm very excited to intermingle and talk with more people doing this kind of research.
I also signed up for a couple educational workshops and I'll be volunteering for an event called Lunch and Gab with a Grad. I'm the grad student, and we'll have a bunch of undergrad students at the table who will be able to ask me questions about my experience. I was an undergrad just a few years ago, and so hopefully, I can help some people during the event.
What's it like to work with your adviser and your lab group?
It's pretty much like an academic family. We rely on each other whenever we have issues or questions regarding our projects, and we help each other out with lab work.
Julia is a very active adviser. We do weekly meetings, which is absolutely fantastic. She checks in with us about our research, but at the same time, she cares a lot about our mental health. She asks us how we're doing, whether or not we're overloaded, and encourages us to take breaks, because she understands that we also have lives outside of academia. It's great to have someone that I can relate to not just on the academic level, but also on a personal level.
What do you like to do in your free time?
I absolutely love the outdoors. I enjoy hiking, and I'm an avid fisherman as well. I grew up fishing. It's something I love doing both with friends and family, especially my dad, because he's the one who started me on the fishing pole when I was four or five years old.