Washington is expected to face increasingly smoky summers. A few things you can do to prepare now:
Know where to find information about local air quality. The state air quality monitoring website has a map of air quality statewide, with color-coded categories showing when air quality is good, moderate or unhealthy.
Create a clean air space in your home in a room. Use a HEPA air filtering system to keep at least one room clean and smoke-free. Or create your own air filtration system using a simple box fan.
Develop a plan for alternative indoor activities when air quality is unsafe.
The state Department of Health's Smoke From Fires website contains more tips on how to stay safe during smoke events.
People of all ages face a slightly increased risk of dying during and just after exposure to wildfire smoke, and middle-aged adults with underlying respiratory conditions face even greater risk, according to a new study led by the University of Washington Department of Environmental & Occupational Health Sciences (DEOHS).
The newly published study is the first to estimate the odds of mortality associated with wildfire smoke exposure in Washington state.
The study, published in the journal Environmental Health, examined 12 years of state data from 2006 to 2017 and was conducted in partnership with the Washington state departments of Health and Ecology.
"There is very little research on wildfire smoke and the risk of dying, and none at all in the state of Washington," said Annie Doubleday, the lead author and a 2019 DEOHS graduate who earned an MPH in Environmental and Occupational Health.
Surprising results
"Our research found a slight increase in mortality risk on the same day of exposure to wildfire smoke across all populations," said Doubleday, who now works as a data analyst with the US Department of Veterans Affairs.
"What we didn't expect to find was a significantly greater increase in mortality risk on the day following a wildfire smoke event for all populations, regardless of underlying health conditions or whether the air continued to be smoky that day," she said.
People with pre-existing conditions, such as COPD, or chronic obstructive pulmonary disease, were at an even greater risk of dying in the days immediately following wildfire smoke exposure.
The risk for middle-aged adults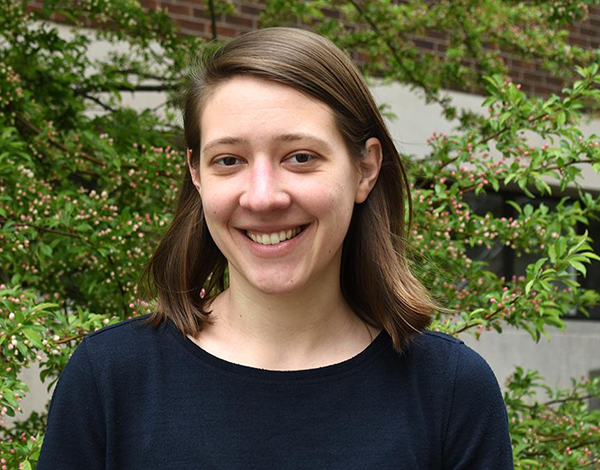 Another surprise finding: People aged 45 to 64 years face a higher risk of dying from respiratory conditions on the day of exposure to wildfire smoke. "We didn't expect to see this among middle-aged adults," Doubleday said.
The researchers speculate that compared to the elderly, adults in middle age may not yet be diagnosed with or in treatment for underlying respiratory conditions. They also may be more active and engaged in outdoor activities that increase their exposure during smoke events, and they may be less likely to perceive themselves at risk.
Better smoke forecasting
The research will help air quality scientists and smoke forecasters predict the impacts of future smoke events, said Matt Kadlec, a study co-author and toxicologist who studies smoke and particulate pollution for the state Department of Ecology.
"We're hoping to build on this work so we can more precisely correlate air quality data with the real impacts on Washington communities," Kadlec said. "Improving our understanding of the health effects of smoke is going to help us target our health risk forecasts during wildfire season to make sure that we're reaching the most vulnerable people."
Reaching people at risk
The findings will also help shape risk messaging that targets people of all ages with underlying health conditions, particularly respiratory conditions. Julie Fox, a study co-author and epidemiologist with the state Department of Health, said her agency will use the research to more effectively warn vulnerable people and inform them on how to avoid the health effects of smoke.
"The more specific information and guidance we can provide, the more people we can help," Fox said. "Everyone in Washington faces health threats from wildfire smoke, so we need to make sure they have the tools they need to protect themselves and their families."
"The risk is real"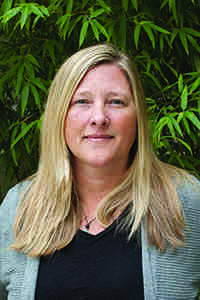 Doubleday said collaborating with state agencies on the research created an opportunity to help inform agency priorities and communications about wildfire smoke.
"We know the risk is real," she said, "and it's helpful for people to have that information specifically about Washington state."
The study is part of a wider research effort to understand how wildfire smoke exposure in Washington affects people's health, coordinated by the Collaborative on Extreme Event Resilience (CEER) lab at DEOHS.
CEER identified practice-based research priorities during a 2018 symposium with wildfire smoke stakeholders, said Tania Busch Isaksen, the study's senior author and lab co-director.
"Since then, we have been actively chipping away at some of these questions relating to the quantification of wildfire smoke–associated health risks, the efficacy of exposure interventions and effective risk communication strategies," said Busch Isaksen, who served as Doubleday's faculty mentor.
Other study co-authors are Jill Schulte, Lianne Sheppard and Ranil Dhammapala.