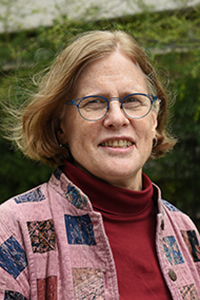 New funding from the University of Washington will help scale up a bilingual pesticide safety app designed for farmworkers by researchers at the UW Department of Environmental & Occupational Health Sciences (DEOHS).
The UW Population Health Initiative and CoMotion jointly announced a $50,000 grant to a DEOHS team led by Senior Research Scientist Kit Galvin that developed the mobile application, called PestiSeguro, or PestiSafe in English.
The app delivers up-to-date pesticide safety information in Spanish and English via mobile phone or tablet, even when the device is offline.
"Our whole team is looking forward to reaching our goal: pesticide safety information in the hands of farmworkers, anytime and anywhere, right on the farm," said Galvin, who is also an occupational hygienist in the Pacific Northwest Agricultural Safety and Health Center, a DEOHS research center.
"It is an honor to help address this language disparity and barrier to farm safety. Thank you to farmworkers, managers and growers who have supported this project."
Filling a safety gap
More than 75% of US farmworkers say Spanish is their primary language, yet most pesticide safety instructions are available only in English.
The app helps fill that gap to prevent the mishandling of pesticides that can harm people, crops, communities and the environment while saving farmers time and money.
The PestiSeguro app already was successfully tested with tree fruit farmers in Washington. The grant will expand the use of the app to most Washington crops by scaling up the database of pesticide products from 100 to 2,000.
The joint award is intended to fund projects that simultaneously support the UW's vision for improving population health while also fulfilling the CoMotion Innovation Gap Fund's goal of enabling research that will achieve sustainable economic or societal impact.