Meagan Jackson
Master of Science, Environmental Health
Hometown
Ljubljana, Slovenia
Future plans
Health and environmental investigator for Public Health —Seattle & King County's on-site sewage system program.
"I have benefited from people wanting to empower me. Now I want to do the same, especially for underserved communities that lack power."
- Meagan Jackson
Meagan Jackson's UW education gave her the chance to work in the field—and she has the grass stains on her jeans to prove it.
Jackson spent much of last summer kneeling in fields and backyards around Western Washington collecting water samples from about 100 septic systems to evaluate the effectiveness of ultraviolet (UV) light disinfection used in thousands of residential septic systems statewide.
Jackson was recognized this month as the 2018 Outstanding Master's Student for the Department of Environmental & Occupational Health Sciences (DEOHS).
Her master's program produced research publications and a national conference presentation and is likely to influence revised state policies on the disinfection of septic systems located near sensitive waterways and aquifers.
Protecting Washington's waterways
Washington has nearly 1 million on-site sewage systems treating wastewater from homes and businesses. When those systems aren't properly maintained, they can release human waste and dangerous bacteria and pathogens into waterways, leading to serious health and economic consequences.
Jackson worked with the Washington State Department of Health (DOH) to assess whether UV light units are effective in disinfecting septic systems. She coordinated the study, recruited participants, conducted field work and managed data analysis. She wrote the final report that will be submitted to the Washington State Board of Health.
Jackson, who graduates this summer, said she feels proud of her work, which helped answer some long-standing questions from participants about how their systems work and the importance of maintaining them. DEOHS lecturer Tania Busch Isaksen, Jackson's adviser, called Jackson "a real stand-out" whose work illustrates the impact students have when they can put their research and education into practice
The link between health and environment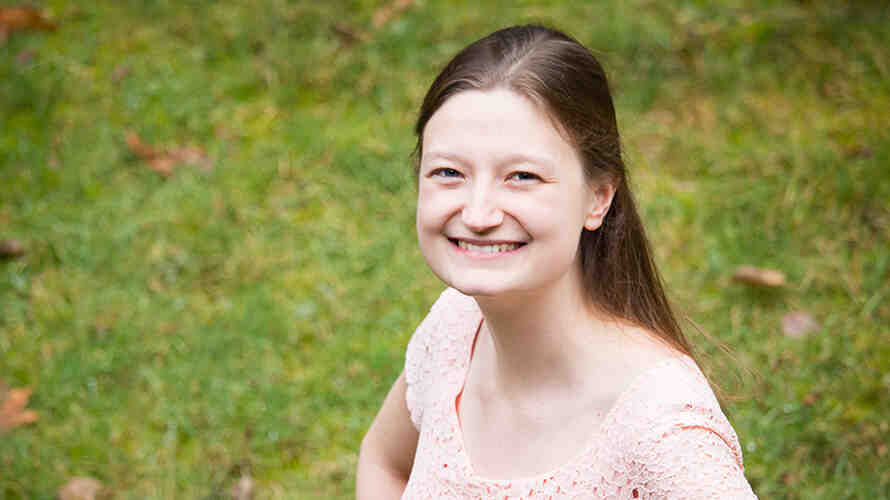 Originally from Slovenia, Jackson studied environmental science as an undergraduate at Wheaton College and spent six months in Thailand learning about sustainable international development. The experience reinforced her desire to work in environmental health.
"So far in my training, I have benefited from people wanting to empower me," Jackson said. "I want to do the same, especially for underserved communities that lack power."
In Thailand, Jackson saw how much people's lives depended directly on their environment and learned to listen closely to their ideas about the connections between their health and their environment.
"The general US focus on science in environmental health is important, but some cultures are more likely to adopt prevention strategies that stress the relationships between people and nature," she said.
Half of UV units found to be faulty
Randy Freeby, health services consultant for the DOH wastewater section, called Jackson "an amazing learner who grasps information quickly."
Freeby said DOH regulations on UV units were last updated in 2005. Today, there are nearly 6,000 UV units statewide.
The study concluded that while UV disinfection reduced fecal bacteria in wastewater, about half of the units assessed were not working properly. Freeby said the report makes recommendations to improve the performance of UV units through action by state and local health departments, the state Board of Health, homeowners and maintenance providers.
Partnering with communities
Jackson said she was drawn to the MS program in DEOHS because it allowed her to pursue research projects that engaged community members. During her studies, Jackson also worked on a second project with community impact—assessing a communication tool used to teach immigrant populations about heat-related illnesses.
Looking ahead, Jackson hopes to work internationally and in partnership with communities to implement environmental health programs.