Well water safety
May 31, 2019 | Allegra Abramo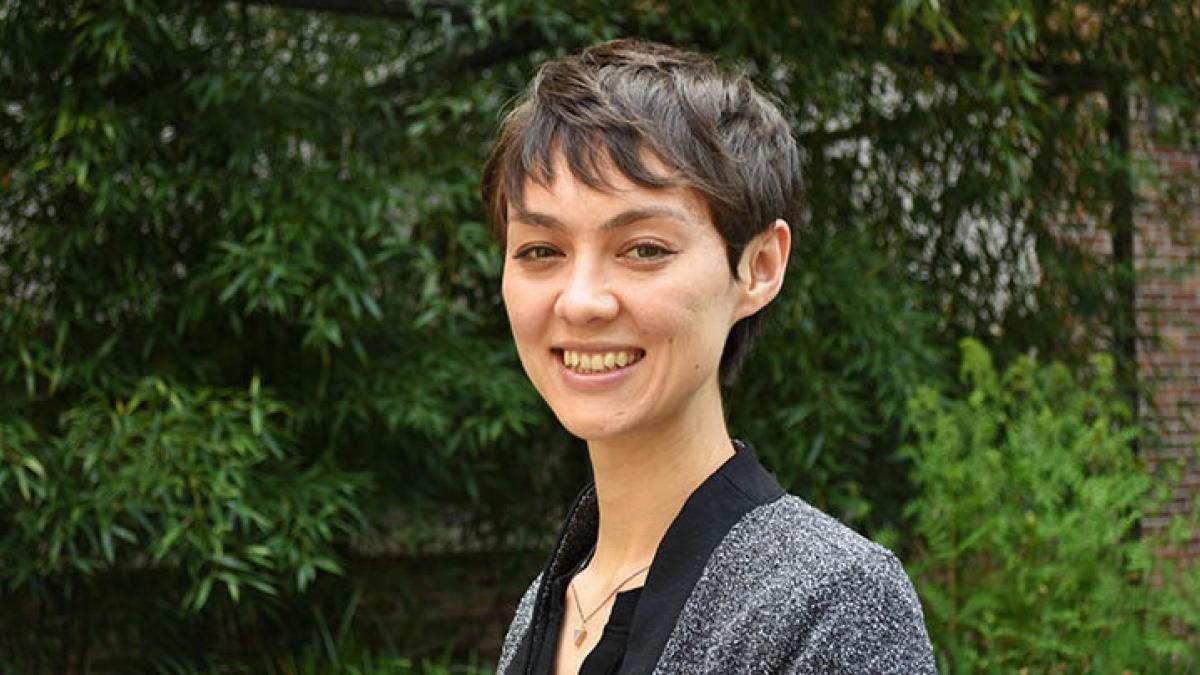 In Washington's Yakima Valley, a DEOHS student taps the power of community to help improve access to safe water
Kori VanDerGeest
MPH, Environmental Health
Hometown
Albuquerque, NM
Future plans
To conduct community-based public health research.
"What really excites me about what I did in the last two years is being able to respond to a community need."
- Kori VanDerGeest
Kori VanDerGeest expected a handful of participants and a lot of awkward silences when she began community interviews for her research project on well water testing in the Yakima Valley.
Instead, she encountered packed meeting rooms and community members who were eager to participate, grateful for her work and concerned about the safety of the water flowing from their taps.
"People came up after [the meetings] to thank us" for the opportunity to ask questions and share their stories, said VanDerGeest, an MPH student in the UW Department of Environmental & Occupational Health Sciences (DEOHS).
VanDerGeest was recognized in May as the department's Outstanding Master's student for 2019.
"Her ability to engage with different stakeholders stands out," said Dr. Catherine Karr, DEOHS professor and VanDerGeest's thesis adviser. "That is a great recipe for someone who wants to do public health work and research that responds to community needs."
An invisible health threat
In the lower Yakima Valley, many local families rely on loosely regulated private wells for water. The responsibility for ensuring the water is safe falls on well owners.
VanDerGeest's study examined communication methods to promote private testing of well water in this rural, agricultural region with a predominantly Latino population.
The state has detected elevated nitrate levels in the region's groundwater. The state Department of Ecology says sources of nitrates in the area include irrigated agriculture, livestock operations, fertilizers, sewage systems, abandoned wells and other causes.
Nitrates don't impart any smell or taste to drinking water, but their effects can be devastating. Higher levels of nitrates damage the ability of blood cells to carry oxygen in infants, causing "blue baby syndrome," a sometimes-fatal condition. Studies also link nitrates to birth defects and gastric cancer.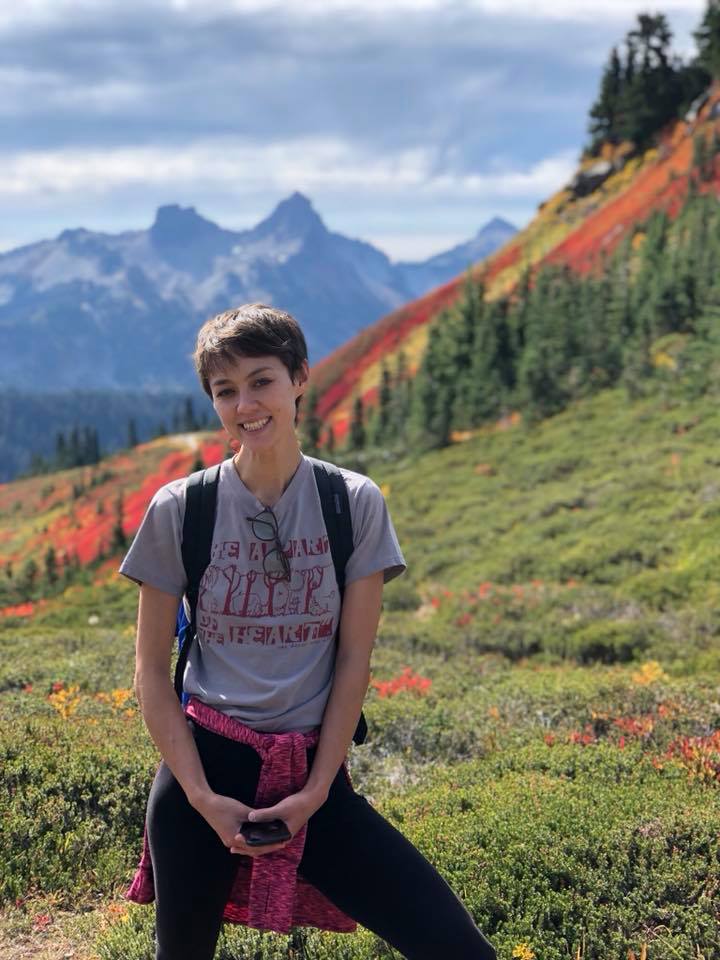 Identifying barriers to testing
Through interviews with stakeholders as well as focus groups with well owners and users, VanDerGeest uncovered a number of barriers to testing and treatment.
Among renters, for example, concern about the possibility of losing their housing may discourage them from asking landlords to test the water. Testing can be costly, both in terms of money and time.
And installing and maintaining the right water treatment system requires technical expertise that residents may not have.
Her research found data visualizations and strong health messages combined with recommended actions to avoid exposure got a positive response from private well users.
Action-oriented science
VanDerGeest's winding path to public health began with "lots of lasers" while studying atmospheric pollution as a chemistry major at Pomona College.
The New Mexico native went on to organize environmental justice campaigns, teach high school biology and physical science and review air pollution permits in Texas.
Public health, she eventually realized, was a way of "combining science with community needs in a way that is action-oriented and can be accompanied by policy changes."
It took a trip to Japan for VanDerGeest to discover the University of Washington. When she heard relatives there sing UW's praises, she made plans to visit the UW and came away impressed by faculty members' commitment to community partnerships.
Work that will "carry on"
As part of her research, VanDerGeest presented public comments to the Governor's Interagency Council on Health Disparities and engaged with county and state officials, community organizations and other researchers.
VanDerGeest is determined to see her research translate into better outreach to Yakima Valley residents. In collaboration with a student in the College of the Environment, she is developing fact sheets that promote well-water testing and help people understand the results.
She also hopes to partner with a local Spanish-language radio station to create a radionovela, a radio drama to engage listeners on the issue of well water contamination and testing.
This work "will carry on beyond her," Dr. Karr predicts.
After graduation this month, VanDerGeest plans to continue community-based public health research that integrates qualitative and quantitative methods, ideally back home in New Mexico.
VanDerGeest's research was supported by a grant from the Pacific Northwest Agricultural Safety and Health Center at DEOHS. She also received awards from the Northwest Center for Public Health Practice and the Russell L. Castner Endowed Student Research Fund.