Tyler Gerken
Tyler Gerken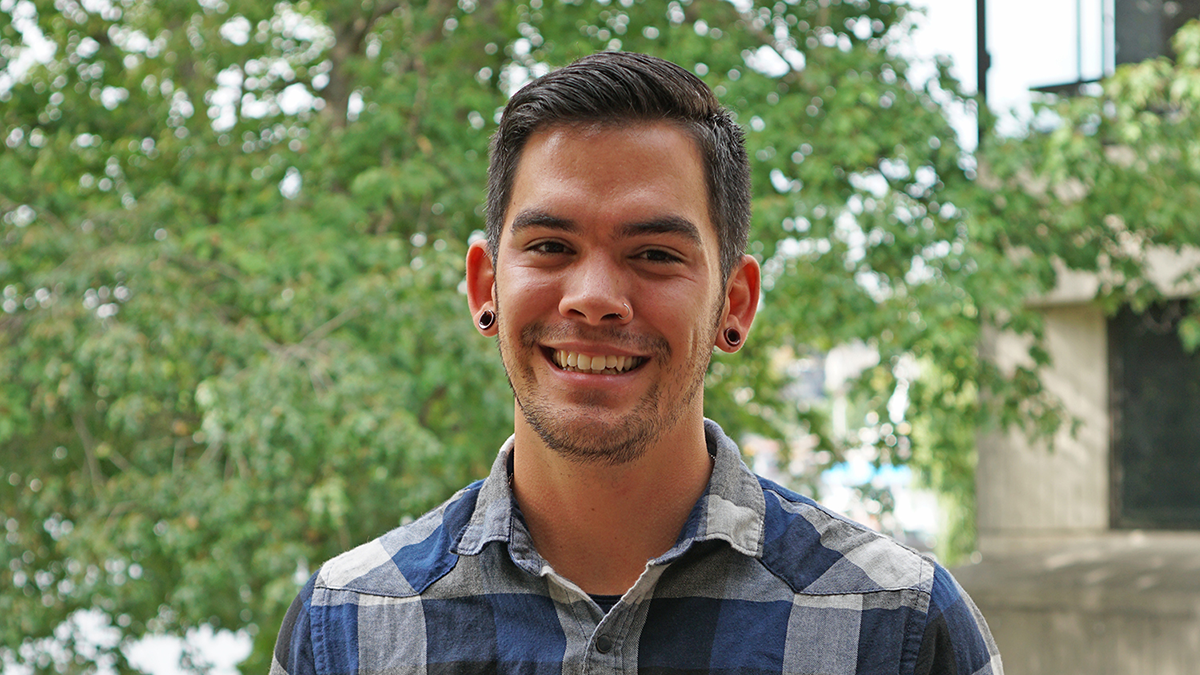 MS (Thesis), Environmental Health (EH)
Tyler Gerken, a DEOHS graduate student in environmental health, has been awarded one of six 2019-2020 master's fellowships from the UW School of Public Health. The $20,000 awards are made to promising scholars with the goal of attracting students with diverse experiences and backgrounds.
Gerken is from Kea'au, Hawai'i Island, Hawaii, and is a descendant of Kahuna Lāʻau Lapaʻau, masters of traditional Native Hawaiian healing practice. This heritage and his scientific interests have fueled his dedication to environmental justice. He recently spoke with the School of Public Health about his inspirations, master's research, and future career goals.
What motivates you about public health?
I was drawn to public health because I want to make a difference within my local (and global) communities while working with incredible people who are just as passionate as I am. I love how multi-disciplinary and collaborative the field is.
What interests you the most about the field?
I am passionate about rectifying environmental injustices and carrying out research in areas that have historically neglected underrepresented, minority and ethnic groups. Additionally, assisting communities that are becoming increasingly vulnerable to the effects of climate change including policies and efforts targeting mitigation strategies.
What drew you to environmental health?
I believe everyone should be afforded the opportunity to live in a world with clean air, clean water, safe food, safe workplaces and sustainable communities, as these critical ecosystem services are vital to promoting and improving population health.
What sort of work were you doing in Hawai'i before the UW?
I was assisting the University of Hawai'i at Hilo, Marine Science Department, with field and laboratory work collecting and analyzing water quality tests and parameters in nearshore environments. I also worked with a plethora of environmental stakeholders on endemic Hawaiian plant restoration projects in various environments – loko ʻia (native fishponds), lowland wet rainforests, montane wet rainforests and lowland dry rainforests – throughout Hawaiʻi Island.
Why did you choose the UW School of Public Health?
The values set forth by the School of Public Health and Department of Environmental & Occupational Health Sciences resonate with my outlook on life. Also, its proximity to Hawai'i, the strong collaborative relationships with stakeholders in the community, and the high caliber of expertise, research and innovation. Out of the top schools of public health in the country, I could easily envision myself developing professionally and personally in Seattle.
What sort of research are you working on?
I'm working as a research assistant in the Environmental and Occupational Health Microbiology Lab, supporting research efforts focused on environmental surveillance of Salmonella typhi. For my masterʻs thesis, I will be conducting research on characterizing Methicillin-resistant Staphylococcus aureus (MRSA) strains in coastal nearshore waters in Hilo, Hawai'i Island, Hawai'i.
What are your future goals?
I'd like to work with a state or federal agency, such as a department of health or department of ecology. I am also considering the U.S. Public Health Service as an environmental health officer. Eventually, I plan on returning home to Hawaiʻi to utilize the knowledge and skillset gained while at the UW to improve and expand upon environmental health within the Hawaiian archipelago.
Any hobbies or extracurricular activities?
I love being outside – hiking and camping – and exploring the Pacific Northwest. If the weather is sunny, youʻll likely find me outside exploring my new home.
What do you like most about Seattle?
Seattle is an innovative, creative city with a unique surrounding geography – Mt. Rainier, the Puget Sound, the Olympic and Cascade mountain ranges. Proximity to water and nature were very important considerations when deciding to move from Hawai'i. Seattle is also at the forefront of many social justice issues, such as homelessness, housing and income inequality, and it's interesting to see how that work progresses.