Evan Gallagher, PhD, MEM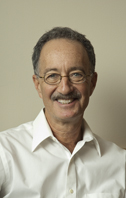 Professor, Env. and Occ. Health Sciences
(Primary department)
Dr. Gallagher joined the faculty of the University of Washington in 2004 as Sheldon D. Murphy Associate Professor of Toxicology. Dr. Gallagher was formerly an Associate Professor at the University of Florida were he also served as Director of the Aquatic Toxicology Laboratory in the College of Veterinary Medicine. Dr. Gallagher serves as the Director of the UW Superfund Research Program, a multi-investigator and multi-institutional center funded by NIEHS that addresses the effects of neurotoxic chemicals on ecological and human health. In addition to his Superfund activities, he is also an active member of the UW Center for Ecogenetics and Environmental Heath (CEEH) and the UW training grant in Environmental Pathology and Toxicology. Dr. Gallagher is a member of the Society of Toxicology as well as the Society of Environmental Toxicology and Chemistry. Dr. Gallagher maintains an active research and teaching program focused on chemical injury in aquatic organisms, and using approaches that integrates molecular, biochemical physiological and behavioral endpoints., Accordingly, students and post-docs in Dr. Gallagher's laboratory potentially have the opportunity to work in the areas of comparative toxicology of aquatic organisms, and also using fish models to address the environmental impacts of chemical exposures on human health.
Contact Information
Box: 357234
Seattle, WA 98105-6099
Tel: 206-616-4739
Tel: 206-543-1005
Fax: 206-685-4696
Research Interests
Aquatic Toxicology, Drug Metabolism, Pesticides, Emerging Contaminants, Metals, olfactory injury, Superfund Sites, Toxicogenomics, zebrafish, transgenics, oxidative stress, mitochondrial injury, PBDEs
KEYWORDS: Aquatic toxicology, Drug metabolism, species differences in susceptibility to toxicants, Pesticides, Superfund sites, Toxicogenomics, Toxicology, Genetic susceptibility to toxicants, Superfund sites
Teaching interests
ENV H 533 Molecular toxicologyENV H 534 Biochemical toxicology of the Puget SoundENV H 405 Toxic chemicals and human health
Education
PhD, Biochemical Toxicology, Duke University, 1991
MEM, Ecotoxicology and Environmental Chemistry, Duke University, 1986
Projects
Funding from the NIEHS Superfund Research program has provided support to address the mechanisms of how environmental chemicals block olfactory function in salmon. Zebrafish are also used to address the role of microRNAs in the disruption of olfactory gene expression during chemical exposures. Transgenic zebrafish strains are enabling confocal fluorescence visualization of olfactory receptor neurons that are sensitive to metals and pesticides, and also Nrf2 transgenics to understand antioxidant responses to cell injury. Zebrafish transgenics are also being generated for NSF-funded studies to evaluate the role of oxidative stress and olfactory injury of understudied environmental chemicals, as well as "green" chemicals. Dr. Gallagher is also funded by Washington Department of Ecology to develop new biomarkers of exposure and effects to emerging contaminants in Puget Sound fish, with a focus on using Chinook salmon and staghorn sculpin. The WA Department of Ecology funded studies are using molecular, biochemical, and physiological approaches in field and laboratory studies to further the development of novel biomarkers. Funding from Washington SeaGrant is supporting studies that address data gaps in the developmental toxicity of polybrominated diphenyl ethers (PBDEs) found in Pacific salmon, and also potential chemoprotection of PBDE mitochondrial toxicity by omega-3 PUFAs. He has continued his long-term studies on the comparative biochemistry of glutathione S-transferases. Practical applications of our aquatic toxicology work involve the development and field application of biochemical and molecular biomarkers of pollutant exposure and effects in salmonids, as well in providing better identification of fish populations at particular risk to environmental chemical injury. Collectively, his work involves environmental toxicological issues that cross ecosystem and human health boundaries in the context of environmental health.
1.     Yeh, A and GALLAGHER, E.P. 2015. In vitro modulation of BDE 47 mitochondrial injury by salmon omega-3 polyunsaturated fatty acids. Toxicology in vitro. In press.

2.    Hook, S., GALLAGHER, E. and G. Batley. 2014. The Role of Biomarkers in the Assessment of Aquatic Ecosystem Health.  Integrated Environmental Assessment and Monitoring. 10(3):327-41.

3.    Wang, L., Espinoza H., and E.GALLAGHER. 2013. Short-term environmental exposures to copper alters mediators of olfactory signal transduction in coho salmon. Chemosphere. 10:2639-2643. PMID: 24050714.

4.    Wang, L., Bammler, T., Beyer, R. and E. GALLAGHER. 2013. Copper-induced deregulation of microRNA expression in the zebrafish olfactory system. Environmental Science and Technology.  Jul 2;47(13):7466-74. PMID: 23745839

5.    Williams, C., Espinoza, M. and E. GALLAGHER.  2013. Molecular biomarkers of cadmium olfactory injury in Coho salmon.  Aquatic Toxicol.  July 11, 2013, 295-302. PMID: 2385105

6.    Wang, L. and E.P. GALLAGHER. 2013. Role of Nrf2 in cadmium-mediated oxidative injury to the zebrafish olfactory system. Toxicol. Appl. Pharmacol. 266(2):177-86.

7.    Espinoza, H.M., Shireman, L.M, McClain, V., Atkins, W., and E.P. GALLAGHER. 2012. Cloning, expression and function of olfactory glutathione S-transferases from Coho salmon. Biochem. Pharmacol. 85(6): 839-48.

8.    Wang, L., Harris, S., Espinoza, H.M., McClain, V., and E.P. GALLAGHER. 2012. Characterization of phospholipid hydroperoxide glutathione metabolizing peroxidase (gpx4) isoforms in Coho salmon olfactory and liver tissues and their modulation by cadmium.  Aquat. Toxicol.  114-115:134-41.

9.    Espinoza, H.M., Williams, C.R., and E.P. GALLAGHER. 2012. Effect of cadmium on glutathione S-transferase and metallothionein gene expression in coho salmon tissues. Aquat. Toxicol. 110-111:37-44.

10.    McClain, V., Stapleton, H.M, Tilton, F., and E.P. GALLAGHER. 2012. BDE 49 is a developmental toxicant in zebrafish. Comp. Biochem. Physiol. Part C. 155(2) 253-258.