Martin A. Cohen, ScD, SM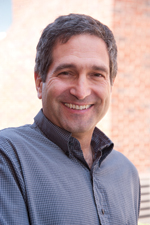 Assistant Chair, Env. and Occ. Health Sciences
Senior Lecturer, Env. and Occ. Health Sciences
(Primary department)
Dr. Cohen is a Senior Lecturer in the Department of Occupational and Environmental Health Sciences, Assistant Chair for Stakeholder Engagement, and Director of the Field Research and Consultation Group. He is a certified industrial hygienist and certified safety professional.
Contact Information
University of Washington
Box: 354695
4225 Roosevelt Way NE.
Seattle, WA 98105-6099
Tel: 206-616-1905
Research Interests
Exposure assessment methodologies utilizing direct reading instrumentation and video exposure monitoring.



KEYWORDS: hazards in industry; applied industrial hygiene; exposure sciences
Teaching interests
Recognition of hazards in industry, Applied industrial hygiene, mentoring exposure sciences students.
Education
ScD, Exposure Assessment, Harvard University, 1990
SM, Air Pollution Control, Harvard University, 1985
Projects
Demonstrating the Fit Factor of Healthcare N95 Respirators Using Video Exposure Monitoring.
Refereed research articles
1.    W.A. Turner, M.A. Cohen, S. Moore, J.D. Spengler, and P.H. Hackett, "Carbon Monoxide Exposures in Mountaineers on Denali", Alaska Medicine, pp 85-90, May/June 1988.
2.    M.A. Cohen and P.B. Ryan, "Observations Less than the Analytical Limit of Detection: a New Approach", J. Air Poll. Contr. Assoc. Vol. 39, No. 3, pp 328-329, March 1989.
3.    M.A. Cohen, P.B. Ryan, Y. Yanagisawa, J.D. Spengler, H. Ozkaynak, and P.S. Epstein, "Indoor/Outdoor Measurements of Volatile Organic Compounds in the Kanawha Valley of West Virginia", JAPCA, J. of Air & Waste Management Assoc., August 1989.
4.    M.A. Cohen, P.B. Ryan, Y. Yanagisawa, and S.K. Hammond, " The validation of a Passive Sampler for Indoor and Outdoor Concentrations of Volatile Organic Compounds", J. Air & Waste Mgmt. Assoc., Vol. 40, pp 993-997, July, 1990.
5.    M.A. Cohen, P.B. Ryan, J.D. Spengler, H. Ozkaynak, and C. Hayes, "Source Receptor Study of Volatile Organic Compounds and Particulate Matter in the Kanawha Valley, WV, Part II: Analysis of Factors Contributing to VOC and Particle Exposures", Atmospheric Environ., Vol. 25B, No. 1, pp 95-107, 1991.
6.    M.A. Cohen, P.B. Ryan, J.D. Spengler, H. Ozkaynak, and C. Hayes, "Source Receptor Study of Volatile Organic Compounds and Particulate Matter in the Kanawha Valley, WV, Part I: Methods and Descriptive Statistics", Atmospheric Environ., Vol. 25B, No. 1, pp 79-93, 1991.
7.    M.A. Cohen and M.R. Cotey, "The use of a Hand-Held Pen computer for Field Data Entry", Appl. Occup. Environ. Hyg., Vol 12, No. 12, pp. 792-796, December 1997.
8.    J.D. Kaufman, M.A. Cohen, S.R. Sama, J.W. Shields, J. Kalat, "Occupational Skin Diseases in Washington State, 1989 through 1993: Using Workers' Compensation Data to Identify Cutaneous Hazards", Am. J. of Pub. Hlth., Vol. 88, No. 7, pp.1047-1051, July 1998.
9.    S. Bao, B. Silverstein, M. Cohen, "An Electromyography Study in Three High Risk Poultry Processing Jobs", Int. J. of Industrial Ergo 27 (2001) 375-385.
10.    N.S. Seixas, M.A.Cohen, B. Zevenbergen, M. Cotey, S. Carter, J. Kaufman, "Urinary Fluoride as an Exposure Index in Aluminum Smelting", AIHAJ, Vol 61, pp 89-94, Jan/Feb 2000.
11.    M.A. Cohen and J.D. Kaufman, "Latex Sensitivity in Washington State Acute Care Hospitals: A Needs Assessment and Survey of Awareness of the Issues", Am. Assoc. of Occup. Hlth. Nursing J. Vol. 48, No. 6, June, 2000.
12.    J. Baggs, M.Cohen, J.Kalat, B.Silverstein, "Pneumatic Nailer Injuries: A Report on Washington State 1990-1998" Prof. Safety pp 33-38, Jan 2001.
13.    C. Marino and M. Cohen, " Washington state hospital survey 2000: Gloves, handwashing agents, and moisturizers" Am. J. Inf. ControI, vol 29, December 2001.
14.    Daniell WE, Fulton-Kehoe D, Cohen M, Swan SS, Franklin GM. "Increased reporting of occupational hearing loss: workers' compensation in Washington State, 1984-1998". Am J Ind Med. 2002 Dec;42(6):502-10.
15.    Cohen MA, Connon C, Silverstein B, "Safety in the food processing industry: An observational assessment of hazards from the state of Washington".  Prof. Safety. 2003 Nov; 20-30.
16.    Howard NL, Spielholz P, Cohen MA, Silverstein B., "Self-reported musculoskeletal symptoms and observed risk factors in bareroot tree nurseries". J Agric Saf Health. 2005 Feb;11(1):19-33.
17.    Daniell WE, Swan SS, McDaniel MM, Camp JE, Cohen MA, Stebbins JG., "Noise exposure and hearing loss prevention programmes after 20 years of regulations in the United States." Occup Environ Med. 2006 May;63(5):343-51. Epub 2006 Mar 21. Erratum in: Occup Environ Med. 2006 Jun;63(6):436.
18.    Cohen MA, Clark RE, Silverstein B, Sjostrom T and Spielholz P, "Work-related deaths in Washington State, 1998-2002", J. of Safety Res., Volume 37, Issue 3, 2006, Pages 307-319.
19.    Poplawski K, Gould, T, Setton E, Allen R, Su J, Larson T, Henderson S, Brauer M, Hystad P, Lightowlers C, Keller P, Cohen M, Silva C, and Buzzelli M, "Intercity transferability of land use regression models for estimating ambient concentrations of nitrogen dioxide", J of Exp. Sci. and Env. Epi. (2009) 19, 107–117
20.    Allen RW, Davies H, Cohen MA, Mallach G, Kaufman JD, and Adar SD., "The spatial relationship between traffic-generated air pollution and noise in 2 US cities." Environ Res. 2009 Apr;109(3):334-42.
21.    Su J, Larson T, Gould T, Cohen M, and Buzzelli M, "Transboundary air pollution and environmental justice: Vancouver and Seattle compared", GeoJournal, Published online - 6 March 2009.
22.    Cohen MA, Adar SD, Allen RW, Avol E, Curl CL, Gould T, Hardie D, Ho A, Kinney P, Larson TV, Sampson P, Sheppard L, Stukovsky KD, Swan SS, Liu LJ, Kaufman JD., "Approach to estimating participant pollutant exposures in the Multi-Ethnic Study of Atherosclerosis and Air Pollution (MESA Air)", Environ Sci Technol. 2009 Jul 1;43(13):4687-93.
23.    Stevens E, Cohen M, Spielholz P., Optical properties of plane and convex mirrors: investigation of mirror use to enhance construction flagger safety, Int J Occup Saf Ergon. 2009;15(1):89-100.
24.    Allen RW, Adar SD, Avol E, Cohen M, Curl C, Larson T, Liu S, Sheppard L, and Kaufman J, "Modeling the Residential Infiltration of Outdoor PM2.5 in the Multi-Ethnic Study of Atherosclerosis and Air Pollution (MESA Air)", Env. Health Persp., 2012 Jun;120(6):824-30.
25.    Kaufman J, Adar S, Allen R, Barr RG, Budoff M, Burke G, Casillas A, Cohen M, Curl C, Daviglus M, Diez Roux A, Jacobs D, Kronmal R, Larson T, Liu SLJ, Lumley T, Navas-Acien A, O'Leary D, Rotter J, Sampson P, Sheppard L, Siscovick D, Stein J, Szpiro A, Tracy R, "Prospective Study of Particulate Air Pollution Exposures, Subclinical Atherosclerosis, and Clinical Cardiovascular Disease.  The Multi-Ethnic Study of Atherosclerosis and Air Pollution (MESA Air)", Am. J. of Epidem, 2012 Nov 1;176(9):825-37.

Non-Peer Reviewed Repots, Chapters and Articles
1.    J.D. Spengler and M.A. Cohen, "Emissions from Indoor Combustion Sources", pp 261-278, Indoor Air and Human Health, R.B. Gammage and S.V. Kaye, Eds., Lewis Publishing Co. Chelsea, MI, 1985.
Other non-refereed published scholarly publications
1.    M.A, Cohen, "A Predictive Assessment of Air Pollution Exposures to Campers Using Stoves and Lanterns Inside of Tents", Transaction of Indoor Air Quality in Cold Climates; Hazards and Abatement Measures, pp 267-271, Douglas Walkinshaw, Ed., Air Pollution Control Assoc., Chelsea, MI, 1985.
2.    A.R. Hawthorne, C.S. Dudney, R.L. Tyndall, T.Vo-Dinh, M.A. Cohen, J.D. Spengler, and J.P. Harper, "Case Study: Multipollutant Indoor Air Quality Study of 300 Homes in Kingston/Harriman, Tennessee", case study presented at ASTM Symposium on Design and Protocol for Monitoring Indoor Air Quality, Cincinnati, OH, April 26-29, 1987, Special Technical Publication (STP 1002).
3.    A.R. Hawthorne, C.S. Dudney, M.A. Cohen, and J.D. Spengler, "Participant Evaluation Results for Two Indoor Air Quality Studies", Proceedings from the Air Pollution Control Association's Annual Meeting, paper 87-83, New York, New York, June 1987.
4.    C.S. Dudney, A.R. Hawthorne, L.A. Bull, M.A. Cohen, C.R. Daffron, C.T. Orebaugh, and J.P. Harper, "Radon Levels in 300 Houses in Roane County Tennessee", Indoor Air 1987, The 4th International Conference on Indoor Air Quality and Climate, Berlin, W. Germany, August 17-21, 1987.
5.    C.S. Dudney, A.R. Hawthorne, K.P. Monar, M.A. Cohen, and J.D. Spengler, "Impact of Kerosene Heater Usage on Indoor NO2 Exposures in 50 East Tennessee Homes", Proceedings from the Air Pollution Control Association's Specialty Conference on Combustion Products and the Quality of the Indoor Environment, Niagara Falls, NY, September 27-29, 1988.
6.    "Indoor Air Quality in 300 homes in Kingston/Harriman, Tennessee", A.R. Hawthorne, C.S. Dudney, T.E. Aldrich, R.L. Tyndall, T. Vo-Dinh, T.G. Matthews, M. Uziel, C. Daffron, M.A. Cohen, L.A. Bull, C.B. Hamilton, D.A. White, C.T. Orebaugh, R. Jernigan, G.H. Miller, D.L. Wilson, K. Ironsides, R.E. Meyer, K.P. Monar, and T.H. Newport,  Health and Safety Research Division, Oak Ridge National Laboratory, Oak Ridge, TN, Contract No. DE-ACO5-84OR21400, Document No. ORNL-6401, July 1988.
7.    "Report on Ambient Exposures to Volatile Organic Compounds in the Kanawha Valley", by N. Sullivan, H. Ozkaynak, J. Ware, M. Cohen, P.B. Ryan, and J.D. Spengler, submitted to the National Institute for Chemical Studies, Jan. 1989.
8.    P.S. Epstein, P.R. Morey, H. Ozkaynak, M.A, Cohen, and P.B. Ryan, "Experience Using Passive Monitors to Measure Volatile Organics During Indoor and Ambient Air Quality Surveys", proceedings of the 5th International Conference on Indoor Air Quality and Climate, Toronto, Canada, July, 1990.
9.    M. Brauer and M. Cohen, "Measuring Exposure to Particles: Size-Selective Sampling", Occupational Health & Safety Canada, July/August 1993.
10.    Environmental and Physiologic Measures of Heat Stress in an Aluminum Reduction Facility, WA State Dept. of Labor & Industries, SHARP Program, 1994, 29-5-1994
11.    Exposure Assessment Among Residential Painters Occupationally Exposed to Lead, WA State Dept. of Labor & Industries, SHARP Program, 1995, 37-1-1995
12.    SENSOR Dermatitis Project in Washington State. January 1997, WA State Dept. of Labor & Industries, SHARP Program, 1997, 36-2-1997
13.    Work‑Related Skin Disorders in Washington State, 1993‑1997, WA State Dept. of Labor & Industries, SHARP Program, 1998, 36-4-1998
14.    Skid-steer Loaders; FACE Fatal Facts, WA State Dept. of Labor & Industries, SHARP Program, 1998, 47-1-1998
15.    Occupational Skin Disorders: A Survey of Health Care Providers, WA State Dept. of Labor & Industries, SHARP Program, 1998, 48-1-1998
16.    Sawmill Unscrambler Operator, WA State Dept. of Labor & Industries, SHARP Program, 1998, 52-1-1998
17.    SENSOR Dermatitis Project in Washington State, WA State Dept. of Labor & Industries, SHARP Program, 1999, 36-5-1999
18.    Tree Faller Struck by Tree, WA State Dept. of Labor & Industries, SHARP Program, 1999, 52-2-1999
19.    Night Foreman Killed After Falling From a Hay De-Stacker, WA State Dept. of Labor & Industries, SHARP Program, 1999, 52-3-1999
20.    A Guide to Preventing Dermatitis while Working with Advanced Composite Materials, WA State Dept. of Labor & Industries, SHARP Program, 1999, 55-3-1999
21.    A Short Guide to Preventing Dermatitis while Working with Prepreg Advanced Composite Materials, WA State Dept. of Labor & Industries, SHARP Program, 1999, 55-4-1999
22.    Work‑Related Traumatic Head and Brain Injuries in Washington State, 1990‑1997, WA State Dept. of Labor & Industries, SHARP Program, 1999, 57-1-1999
23.    Latex Sensitivity in Washington State Acute Care Hospitals: A Needs Assessment and Survey of Awareness of the Issues, WA State Dept. of Labor & Industries, SHARP Program, 1999, 58-1-1999
24.    Pneumatic Nailer ("Nail Gun") Injuries in Washington State, 1990‑1998, WA State Dept. of Labor & Industries, SHARP Program, 1999, 59-1-1999
25.    Preventing Lead Poisoning in Radiator Repair Work: For Owners and Managers of Radiator Repair Businesses, WA State Dept. of Labor & Industries, SHARP Program, 2000, 17-10-2000
26.    Lead hazards at indoor firing ranges, WA State Dept. of Labor & Industries, SHARP Program, 2000, 51-1-2000
27.    Construction Contractor Killed by Fall From Ladder, WA State Dept. of Labor & Industries, SHARP Program, 2000, 52-4-2000
28.    Cedar Salvage Logger Killed When Struck by Falling Cedar Blocks, WA State Dept. of Labor & Industries, SHARP Program, 2000, 52-5-2000
29.    Protecting Yourself and Your Workers from Poison Oak and Ivy (in English and Spanish), WA State Dept. of Labor & Industries, SHARP Program, 2000, 63-1-2000
30.    Poison Oak Poster. Learn to recognize poison oak in every season (presented in English and Spanish). , WA State Dept. of Labor & Industries, SHARP Program, 2000, 63-2-2000
31.    Work‑Related Skin Disorders, Risk Factors and Prevention: A Survey of Agricultural Employers in Washington State, WA State Dept. of Labor & Industries, SHARP Program, 2000, 63-3-2000
32.    A Sixteen Year-old Farm Worker was Killed While Driving a Tractor Pulling a Hay Baler on a Public Roadway, WA State Dept. of Labor & Industries, SHARP Program, 2001, 52-6-2001
33.    Cohen, M. and Sjostrom, T., "It didn't have to Happen: Safety Lessons From a Window Cleaner's Death", American Window Cleaner, pp 28-30, May-June, 2002.
34.    Connon, C. and Cohen, M. "Steps Can be Taken to Prevent Slips in your Plant", Food Production/Management, pp 8-9, June 2002.
35.    Preventing Lead Poisoning in Scrap Metal Recyclin, WA State Dept. of Labor & Industries, SHARP Program, 2002, 17-11-2002
36.    Drowning Dangers on Agricultural Lands; FACE Fatal Facts, WA State Dept. of Labor & Industries, SHARP Program, 2002, 47-2-2002
37.    Construction Worker Struck and Killed by Car; FACE Fatal Facts, WA State Dept. of Labor & Industries, SHARP Program, 2002, 47-3-2002
38.    A Fifteen Year-old Worker was Killed After he Fell From the Roof of a Building While Helping Wash its Windows, WA State Dept. of Labor & Industries, SHARP Program, 2002, 52-7-2002
39.    Flagger Killed When Struck by Dump Truck, WA State Dept. of Labor & Industries, SHARP Program, 2002, 52-8-2002
40.    Sjostrom, T., Connon, C., and Cohen, M., "Machine guarding in food processing facilities", Food Production/Management, vol 125-12, June 2003, p 8.
41.    Hazards on the Road for Log Truck Drivers, WA State Dept. of Labor & Industries, SHARP Program, 2003, 47-4-2003
42.    Logger Killed by Log, WA State Dept. of Labor & Industries, SHARP Program, 2003, 52-9-2003
43.    Lineman Killed After Being Struck by a Car in Washington State, WA State Dept. of Labor & Industries, SHARP Program, 2003, 52-10-2003
44.    Radiator Hose on Truck Ruptures Killing Worker; FACE Fatal Facts, WA State Dept. of Labor & Industries, SHARP Program, 2004, 47-6-2004
45.    Roadway Work Zones: Hazards to Workers on Foot; FACE Fatal Facts, WA State Dept. of Labor & Industries, SHARP Program, 2004, 47-7-2004
46.    City Worker Killed When Struck by a Dump Truck in Washington State, WA State Dept. of Labor & Industries, SHARP Program, 2004, 52-11-2004
47.    Temporary Worker Killed when Caught in Machinery at a Bottling Plant in Washington State, WA State Dept. of Labor & Industries, SHARP Program, 2004, 52-12-2004