Environmental Health Research Experience Program (EHREP)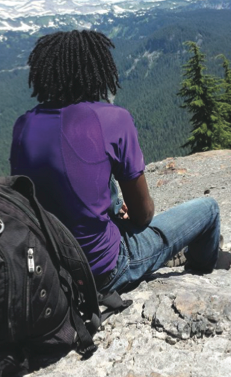 Environmental and Occupational Health Science is an interdisciplinary field that uses the tools of science to solve human health problems related to the environment. If you want to use your science background to help people live healthier lives, this community-based research program is for you.  The Environmental Health Research Experience Program (EHREP) is a funded, nine week, summer experience for talented UW DEOHS undergraduates who express strong interest in environmental health science research at the local level and need to fulfill their internship requirement. In 2018, the program will select up to 4 students from a  pool of UW DEOHS applicants and pair each with a faculty advisor and a Washington State Environmental Health department to conduct research.  Research will be either qualitative or quantitative and will fulfill a need identified by the Program.
 
The EHREP program is made possible by a five-year grant from the National Institute of Environmental Health Sciences (NIEHS).
The experience will:
Provide first-hand experiences in community based research and rural public environmental health

Introduce students to key environmental and occupational health concepts

Offer academic research exposure that will help students be more competitive for graduate school
Key Application and Program Dates
The application process opens: February 1, 2018.

Application deadline: February 11, 2018. 

Application review period: February 12 -16, 2018 (well qualified applicants may be asked to interview with the Program Director).

All application decisions will be notified by email: February 23, 2018.

Program dates for 2018: June 18th to August 17th. Students must be able to be participate for the full duration of the program, so please confirm your summer availability before you apply.
Eligibility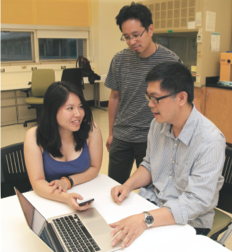 This program is for current UW DEOHS undergraduates in their Junior or Senior year who will be graduating after the Fall 2018 quarter. Students who will have completed their degree prior to the program start date or who have already completed their DEOHS internship requirement are not eligible to apply. Federal funding restrictions requires that participants be US Citizens or US Permanent Residents.
One of the goals of the EHREP program is to diversify the field of Environmental and Occupational Health Sciences. Therefore, students who have been traditionally underrepresented in the sciences are strongly encouraged to apply. Underrepresented groups include: first generation college students; students with disabilities; students from an economically disadvantaged background, and students from racial and ethnic groups that are underrepresented, such as: African Americans, Hispanics/Latinos, American Indians or Alaskan Natives, and Native Hawaiians and other Native Pacific Islanders.
Additional Requirements
Students accepted into the program will be required to register for ENVH 499 (3 credits) with Dr. Tania Busch Isaksen or Dr. Nicole Errett during the Spring 2018 Quarter and ENVH 482 in the Fall 2018 Quarter.
Funding
Students will receive a stipend of $5,200 to be distributed in installments via UW Payroll.
Housing
EHREP students will be responsible for providing their own housing. 
Application Instructions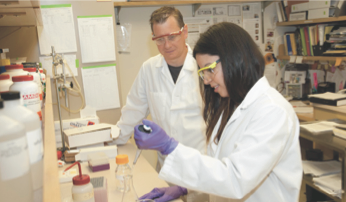 A complete application consists of the following 3 items, all which must be submitted by February 11, 2018, 5pm Pacific Time. 
Cover Letter: The suggested length is 1 page. In your letter, address your areas of general research interest and why you are interested in rural public environmental health.

Resume: Be sure to include research activities, honors, awards, and any other relevant accomplishments.

Writing Sample: Please submit an example that would demonstrate your analytical writing skills. It should be no longer than 3-4 pages and have been researched and written by you personally.

Transcript: please include a copy of your transcript. Unofficial transcripts are acceptable and can be found on your MyUW page.
File format and Submission instructions 
• Application materials should use Arial font at 12 points
• Save all items in a single PDF file and name it: LastName_FirstName_Application (where the LastName and FirstName are those of the applicant)
• Subject line of email: put the following information in the subject line of an email: LastName_FirstName_EHREP_Application (where the LastName and FirstName are those of the applicant)
• email address: email the pdf document attachment directly to ehrep@uw.edu
All applicants will be notified of the decision by email, and all notices will be sent by February 23, 2018.
 
If you have questions, please email:  ehrep@uw.edu