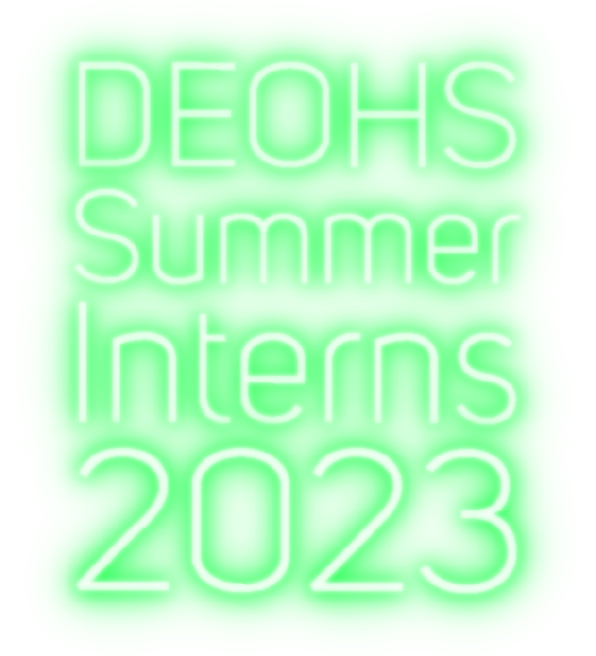 Anika Rajput
BS in Environmental Health
Hometown
Portland, OR
Internship with:
UW Environmental Health & Safety
Editor's note: This summer, 20 DEOHS undergraduate students are getting hands-on experience as interns with health agencies, nonprofits and private companies. In our occasional "On the Job" series, we feature some of their stories.
This summer, I am working as an Environmental Public Health intern in the Environmental Health & Safety (EH&S) unit at the UW. I have gained valuable insight into many aspects of EH&S that help keep the community safe, particularly related to food safety.
One of my most memorable experiences so far has been shadowing my mentor on a food inspection. In this environment, I not only got to watch the inspection process, but also witnessed the fast pace of a large kitchen, how to effectively communicate with food workers to help everyone stay safe, and how important it is to follow food safety precautions.
My major responsibilities include investigating and processing temporary food permit applications, learning local and state regulatory requirements for UW food safety, creating a fact sheet on safety for food workers, and entering 2023 Husky Stadium food inspection reports into the online food inspection database.
Processing temporary food permits involves contacting event organizers and asking questions about their food service, staying up to date on inspections and recent restaurant closures, and creating and sending permits to the individuals involved.
While creating the Food Worker Safety Fact Sheet, I designed a poster to include relevant food worker safety information, including what actions food workers should take when sick to avoid food contamination.
One of my favorite parts of my internship is working alongside my mentors, Abebe Aberra and Meagan Gourley. They both have so much knowledge on various aspects of EH&S at UW and always welcome any questions I have. My main office is in Hall Health Center, but I also work remotely.
Another favorite part of my internship is helping with a diverse array of tasks, such as approving temporary food permits and researching foodborne illnesses and ways to mitigate their spread. Being a part of these tasks gave me insight into the day-to-day work of an EH&S employee.
This internship and the DEOHS community have had a tremendous impact on me and my academic journey. I have witnessed firsthand how much hard work goes into keeping communities safe. I've also learned how to communicate with a target audience to help educate them and facilitate important conversations.
One of the biggest reasons I was interested in majoring in Environmental Health is to get the opportunity to educate and empower communities on safe health practices regarding food choices, food safety, water quality, personal products, and their interaction with the environment.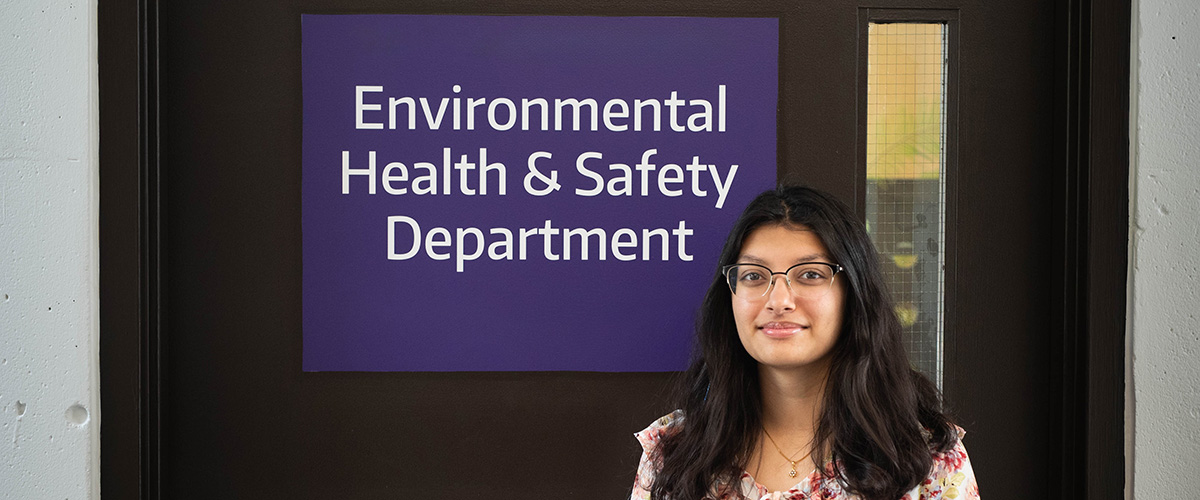 I hope to use the experiences and knowledge I have gained from DEOHS to further educate communities so they can make well-informed decisions about their health. My goal is to use this unique perspective on public health in medical school to continue to have an impact on community and individual health.