Depression, obesity, hearing loss, alcohol misuse—they are all known risk factors for developing dementia.
A new University of Washington study suggests that air pollution should be added to that list.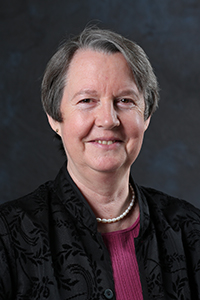 The new study led by researchers from the UW Department of Environmental & Occupational Health Sciences (DEOHS) finds that Puget Sound residents exposed to higher levels of fine particulate air pollution over a 10-year period had a greater risk of developing dementia.
"If you think about it on a population basis, and the fact that everybody is exposed to air pollution, … if this association is causal, it suggests that there are a lot of people who are going to be impacted," said DEOHS Professor Lianne Sheppard, the study's senior author. She is also a professor of Biostatistics and the Rohm & Haas Endowed Professor of Public Health Sciences.
"The fact we're picking up that association in this relatively low pollution part of the world is of interest," Sheppard said.
The study was published August 4 in the journal Environmental Health Perspectives. It is the first study in the US that looks at the link between air pollution and dementia incidence in both men and women and tracks their exposure over an extended period of time.
Air quality in your neighborhood
To understand the relative risk, imagine that you spent the past 10 years living near Pike Place Market in the busy downtown core of Seattle. During that same span, your friend of the same age lived near Discovery Park in Magnolia, Seattle's largest green space.
The study found that as a downtown dweller, you would have been exposed to a slightly increased level of fine particulate matter, or PM2.5, equivalent to one additional microgram per cubic meter, based on 2019 data.
That small increase corresponds to your having a 16% greater risk of developing dementia of any kind, including Alzheimer's disease, than your friend in Magnolia.
While there are many risk factors for dementia, including diet, exercise and genetics, air pollution should be considered as another modifiable risk factor that contributes to overall dementia risk, said Rachel Shaffer, the lead author and a DEOHS alumna who led the study for her PhD dissertation.
"We want to encourage policy change to reduce exposure to the whole population," she said. "There's not really a threshold of exposure that's safe."
People can make some changes in their lives to reduce their exposure—for example, by wearing a properly fitted N95 mask or using at-home air cleaners—"but the burden really shouldn't be on the individual," Shaffer said.
How air pollution affects the brain
Scientists are exploring two different theories to explain the association between air pollution and dementia, Shaffer said.
One is a more direct link, with studies in animals showing that pollution particles can go through the nose directly to the brain, triggering oxidative stress and inflammation, which in turn trigger the plaques and tangles that are characteristic of Alzheimer's-type dementia.
The other is an indirect pathway in which exposure to air pollution causes systemic inflammation and contributes to cardiovascular disease, itself a risk factor for dementia.
Accounting for time, space and changing air quality
Researchers started their study in 2016 and say their findings are particularly significant because they rely on high-quality data from the long-running Adult Changes in Thought (ACT) Study led by Kaiser Permanente Washington Research Institute in collaboration with the UW. More than 4,000 Seattle-area residents were part of the study.
In addition, the study also benefited from Puget Sound air pollution data that dated back to the late 1970s, thanks to pioneering work by DEOHS Professor Timothy Larson, who is also a professor in the Department of Civil & Environmental Engineering.
Working with local agencies, Larson and colleagues set up air monitors and collected air quality data long before the EPA began requiring it in 1999, Sheppard said.
The research team encountered a number of challenges along the way. For example, a plan to hang air monitors on streetlight poles ran into logistical problems, so the team sought funding and permission to place them at study participants' homes.
In their analyses, they needed to account for air pollution levels that generally improved over time and the fact that dementia risk increases with age.
It took a lot of thought to figure out how to adjust appropriately for time and pollution, Shaffer said. "We were pulling on a lot of brain power across the UW School of Public Health to solve the problems we encountered."
Co-authors include DEOHS PhD alumna Magali Blanco; DEOHS professors Joel Kaufman and Timothy Larson; UW Biostatistics faculty Marco Carone and Adam Szpiro; Paul Crane of UW Medicine; Ge Li at the VA Puget Sound Health Care System and UW; Sara Adar at the University of Michigan; Eric Larson at the UW School of Medicine and the Kaiser Permanente Washington Health Research Institute.
The research was funded by grants from the National Institute for Environmental Health Sciences, the National Institute on Aging, the UW Retirement Association Aging Fellowship, the Seattle chapter of the Achievement Rewards for College Scientists Foundation and others.