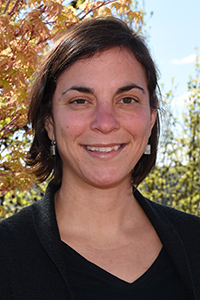 Exposure to high levels of cadmium—a toxic heavy metal found in cigarettes and some foods—is associated with higher death rates from influenza and pneumonia, according to a new study from researchers at the University of Washington and partner institutions.
That raises the possibility that cadmium may also worsen outcomes from COVID-19 infections.
The study was published last month in Environmental Health Perspectives by researchers at the University of Southern California (USC), University of Michigan and University of Washington.
"This is a very provocative study that, if verified, could give people a way to reduce their risk from respiratory viruses, including COVID-19," said Dr. Coralynn Sack, co-author and assistant professor in the UW Department of Environmental & Occupational Health Sciences and the Division of General Internal Medicine.
"There are individual actions that people can take, including dietary changes and stopping smoking to avoid cadmium," she said. "And there are regulatory changes we can make to reduce the amount of cadmium pollution in the environment."
Greater mortality risk even in nonsmokers
Cadmium is an identified human carcinogen that can trigger pulmonary inflammation and reduce pulmonary function.
With data unavailable yet on the new coronavirus, the researchers decided instead to look at the link between cadmium and other common viral respiratory infections—influenza and pneumonia—to understand if cadmium could predispose people with COVID-19 infection to develop a severe complication that led to death.
The researchers looked at cadmium levels in urine or blood from almost 16,000 people over the age of 45 years who took part in the National Health and Nutrition Examination Survey (NHANES) between 1988-1994 and 1999-2006. NHANES is conducted by the National Center for Health Statistics at the Centers for Disease Control and Prevention and provides nationally representative survey data on the health and nutritional status of the noninstitutionalized U.S. population.
After adjusting for age, sex, race/ethnicity, education, body mass index, serum cholesterol and hypertension, researchers found that patients with cadmium levels in the 80th percentile were 15% more likely to die of influenza or pneumonia compared to those in the 20th percentile.
Among nonsmokers in this group, the risk was even greater: They had a 27% higher risk of mortality compared to the 20th percentile.
How to minimize cadmium exposure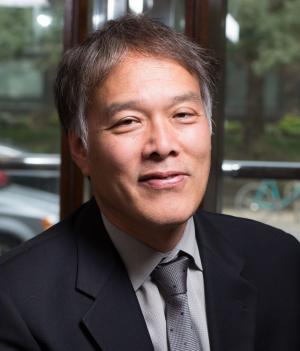 "Unfortunately, the human body finds it much more difficult to excrete cadmium than other toxic metals," said Dr. Howard Hu, senior author, DEOHS affiliate professor and chair of the USC Department of Preventive Medicine.
"Its presence in many nutritious foods means it is critical to continue reducing sources of environmental pollution that contribute to its presence in air, soil and water," he said.
Cadmium from all sources gradually accumulates in the body, so making lifestyle and dietary choices that minimize exposure to cadmium could potentially help protect you from developing a severe case of respiratory infection that could lead to death, Sack said.
That means you should stop smoking, she said, and minimize major dietary sources of cadmium, including cereals and cereal products, rice, potatoes, animal organs such as liver and kidneys, soybeans and some leafy vegetables like spinach and lettuce.
Add more cruciferous vegetables instead, like cabbage and broccoli, which are high in antioxidants but relatively low in cadmium.
More studies needed
The study authors say that cadmium's association with higher mortality from flu and pneumonia needs to be verified in other populations and also studied specifically in COVID-19 patients.
"Meanwhile, epidemiologists need to focus on the issue we raised," Hu said. "Increased scrutiny is needed of sources of cadmium exposure and surveillance of cadmium levels in the general population, and policymakers need to work on continuing to reduce environmental cadmium pollution."
More studies should also be done on whether supplements, such as N-acetylcysteine, could blunt the effect of cadmium on cellular immunity, Sack said.
Other co-authors include lead author Sung Kyun Park, associate professor of epidemiology and environmental health sciences at the University of Michigan School of Public Health, and Matti Siren of Jorma Gallen-Kallela Memorial Research Library, Finland. The study was supported by a Rapid Response Pilot Project from the University of Michigan and a grant from the National Institutes of Health/National Institute of Environmental Health Sciences.