We all expect the kitchen of our favorite eatery to be spotless. But cleaning chemicals used to combat foodborne illness can harm workers and the environment.
A new collaboration between the food truck industry and a multidisciplinary team led by the University of Washington Department of Environmental & Occupational Health Sciences (DEOHS) is promoting safer cleaning practices that protect workers while also ensuring food safety.
"There are safer chemicals on the market," said Nancy Simcox, DEOHS lecturer and project lead. "We're trying to put them in the hands of underserved communities."
Called Clean Safety & Health in Food Trucks (Clean SHiFT), the project will develop a multimedia toolkit and provide technical assistance to promote green cleaning practices in food trucks across Washington. The project was one of five proposals funded by the inaugural Innovation Grants awarded last spring by UW's EarthLab.
Simcox said Clean SHiFT's collaborative approach spans many disciplines, bringing together a green chemist, an environmental health specialist and experts in social justice from UW Bothell and the Washington State Department of Ecology.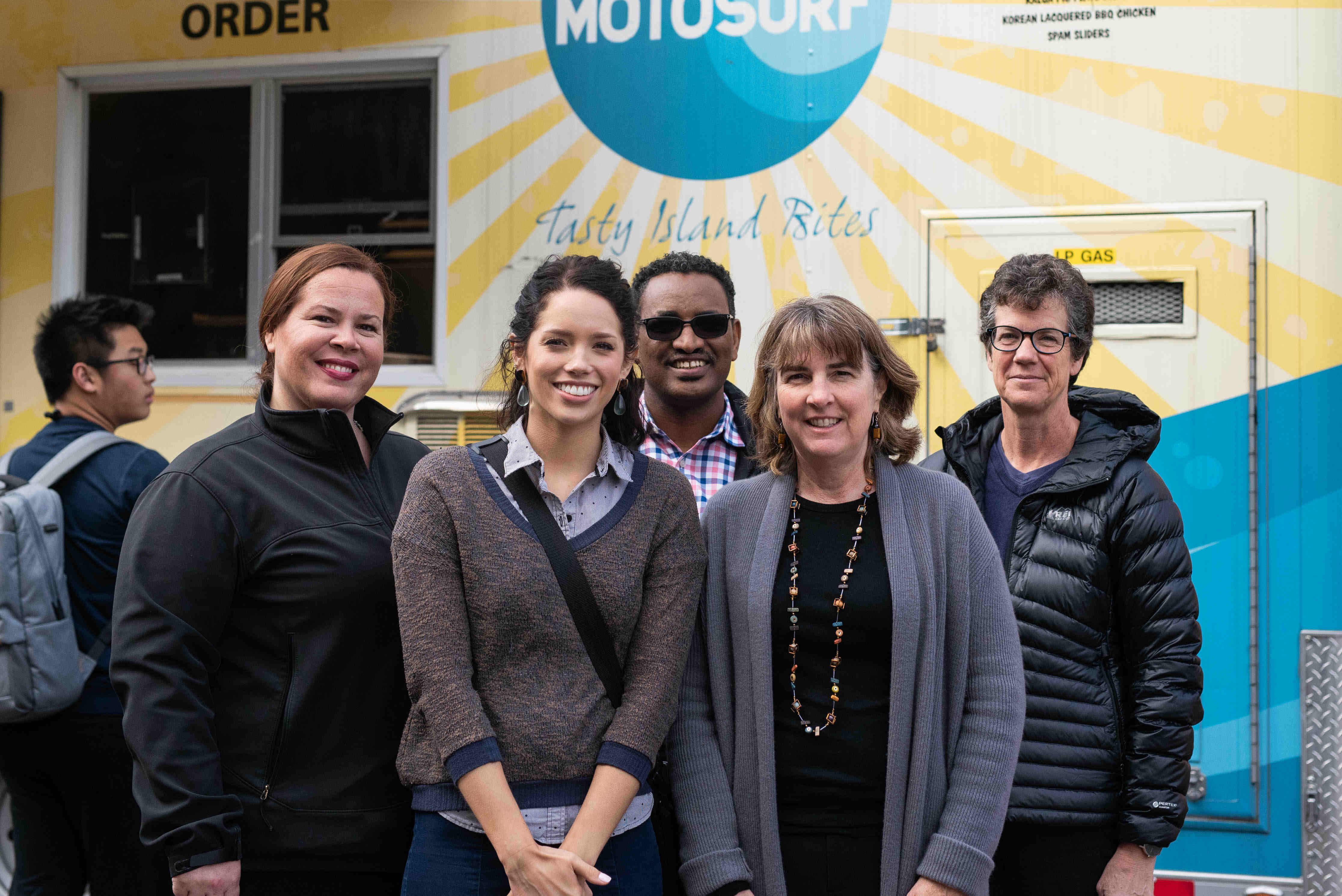 Connecting with immigrant entrepreneurs
The booming food truck industry provides opportunities for many minority and immigrant entrepreneurs and workers, said Simcox, who also directs the DEOHS Continuing Education Program.
But those workers have not been served by other programs that encourage safer cleaning methods, Simcox said.
Clean SHiFT aims to change that.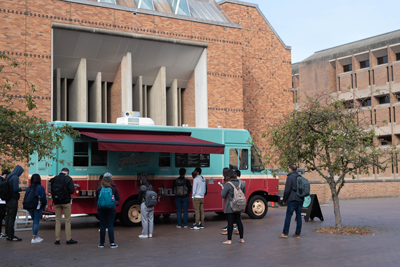 The project's advisory board includes truck owners and the managers of commissary kitchens where food trucks do most of their preparation.
The project is also partnering with popUPjustice, a community-building and social innovation start-up, and with the Washington Food Truck Association.
Spreading the word on worker safety
Aurora Martin, founder of popUPjustice, grew up working in the six food trucks her family brought from Los Angeles to Seattle in the 1970s. Today, food trucks remain "an entry point for a lot of small entrepreneurs, immigrant entrepreneurs," she said.
But in rural areas, food truck owners have less access to support and information. Martin is working with students at Heritage University in Yakima to conduct interviews and outreach with food truck operators in rural and farmworker communities.
Martin and Simcox anticipate that the benefits of Clean SHiFT will extend beyond the people working in food trucks. "They will carry those messages about the importance of safer cleaning methods to their families," Simcox said.
Inside UW's food trucks
The team will survey food trucks and commissary kitchens in the Seattle and Yakima areas. In early October, Simcox and her colleagues toured three food trucks parked on UW's Red Square as students lined up for a lunch of fried rice or hot dogs.
Inside the cramped trucks, which are owned and operated by UW Housing & Food Services, the team noted the types of cleaning chemicals used and how they are diluted.
Staff from UW Environmental Health & Safety, which oversees food safety on campus, showed how they use a test strip to check the strength of the cleaning solution.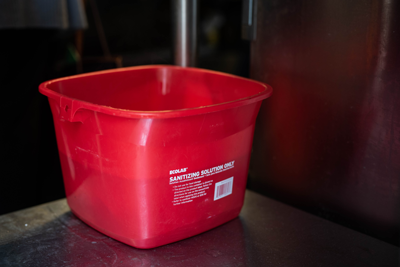 "I see practices we could adopt for other food trucks," Simcox said, while also noting that the trucks use a common cleaning agent that contributes to asthma and other respiratory diseases.
Preventing chemical exposures
Food service lags other sectors, such as hospitals and janitorial services, in transitioning to greener cleaning methods, Simcox said.
Many hospitals, schools and janitorial services have transitioned to cleaning products that are better for the health of people and the environment. But less attention has been given to food service workers, Simcox said.
More than half of workers in food preparation and service jobs are exposed to cleaning agents, according to a recent paper by faculty from the Northwest Center for Occupational Health and Safety at DEOHS. Cleaning agents will soon become the most common source of workplace chemical exposure in the Pacific Northwest, they estimated.
"It is difficult to quantify disease and injury from chemical exposure," Simcox said. "So the best solution is to prevent chemical exposures in the first place."
Changing cleaning practices inside food trucks, Simcox noted, will also require working with cleaning supply vendors and health departments, which develop regulations on food safety.
"We are trying to look at food safety and occupational health in a combined, integrated effort," she said.