Vickie Ramirez jokes with colleagues that her jack-of-all-trades resume ranges from "assembling IKEA chairs to managing a global research center."
In fact, "other duties as assigned" only begins to capture the breadth and depth of Ramirez's life experiences and skills:
Grant writer and researcher. Peace Corps employee. Retired professional Spanish classical guitarist. Volunteer with homeless youth. Dog wrangler (she once stepped in to hold a dog while a veterinarian tried to get a blood sample).
"That turned out to be outside my skillset," she laughs.
Ramirez, senior research coordinator in the UW Center for One Health Research (COHR), is being honored as the winner of this year's Anderson-O'Connell Award for Outstanding Staff Service by the UW School of Public Health. COHR is part of the UW Department of Environmental & Occupational Health Sciences (DEOHS).
Ramirez was also honored this spring as the 2022 DEOHS Distinguished Staff Award recipient.
The human-animal-environment connection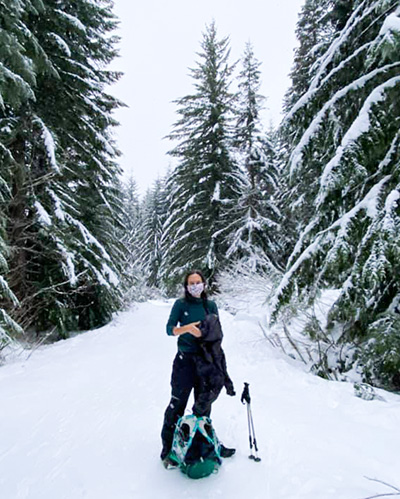 Ramirez is known for her leadership and management skills as COHR manager. Her colleagues use words like creative, passionate, gracious and "boundlessly energetic" to describe her.
"Nothing I've accomplished would have been possible without Vickie," said Dr. Peter Rabinowitz, COHR director. "She is incredibly resourceful and flexible."
Ramirez joined DEOHS in 2013 to help launch COHR and to support Rabinowitz's research. The center's mission is to investigate the connections among humans, animals and their shared environments and the impact on their health.
"We've always been a small and mighty team," Ramirez said, "but our center is huge if you look at our world of collaborators."
With a core team of just four, COHR currently works in about 30 countries and with thousands of partners across the UW and around the world.
"I can make any idea happen"
Ramirez started out as a music major at the University of California, Berkeley, but decided quickly that "I just wanted to play music, not learn about the theory."
She played Spanish classical guitar professionally for a time, mostly around her hometown of San Diego, CA.
After graduating from UC Berkeley with a degree in comparative literature, she pursued an interest in ethnobotany to understand how different cultures use plants for medicinal purposes.
She earned her MA in Medical Anthropology from the University of Hawaiʻi at Mānoa and served as research faculty there, working with Native Hawaiian communities on participatory research projects. Ramirez later got a job with the Peace Corps creating health training programs for incoming volunteers.
By then, Ramirez was married with two daughters, Djuna (now 14) and Bailey (now 11), and the family was ready to move back to the mainland.
Her first interview at the UW with the recently hired Rabinowitz "was basically two hours of us writing all over a whiteboard about all the cool things we could do together."
Now it's her job to keep those concepts and plans on track. Rabinowitz "has so much going on and so many good ideas. I can't come up with the idea, but I can make any idea happen," she said.
Reaching homeless youth and their pets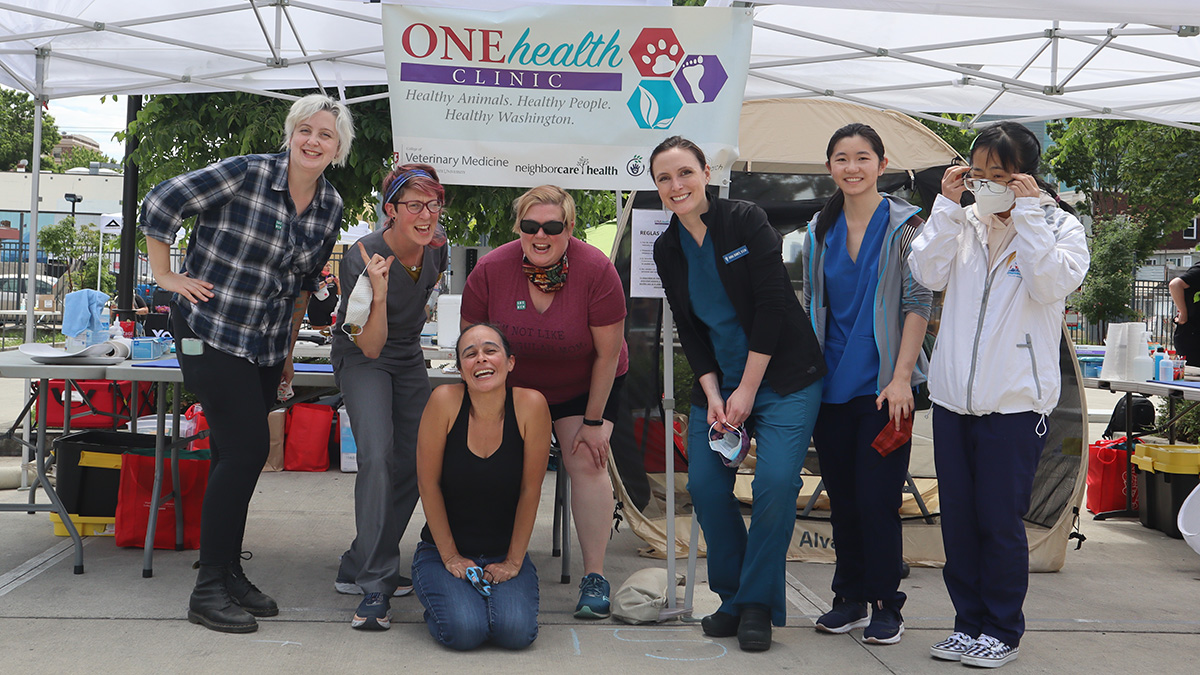 Today, Ramirez is the heartbeat of COHR, leading grant-writing and managing education and training programs, internships and community engagement.
She oversees all research, including current projects on Healthy Dairy Workers and COVID-19 and pets, as well as work that is part of the Alliance for Pandemic Preparedness and the Discovery & Exploration of Emerging Pathogens – Viral Zoonoses project.
She also led the launch of the One Health Clinic in 2018, serving people experiencing homelessness and their companion animals with free medical and veterinary care. The clinic is a partnership between UW, Washington State University, Neighborcare Health and New Horizons Ministries.
The twice-a-month clinic is Ramirez's "passion project," and it has drawn national and international interest. Ramirez speaks at conferences and more informally with organizations, medical professionals and researchers interested in setting up similar clinics.
The original clinic is set to expand this year, with an additional location in downtown Seattle and a third clinic in South King County.
Ramirez recently launched an eight-week "dog parkour" program for clinic participants that pairs dog training with human behavioral insights for their owners.
"We have seen so many people access health care through the clinics," she said. "People are being validated for taking care of their animal and getting a really positive health care experience for both themselves and their companion animals."
Broadening the field of One Health
Ramirez has watched—and helped shape—changes in how the field of One Health works.
Now, there's less "helicopter research," with scientists dropping in to conduct field studies and never reporting back to the community with the findings, she said.
Instead, "we're doing a lot of capacity-building where we're helping young scientists increase their abilities to address emerging needs and interviewing indigenous knowledge-keepers and scientists to learn how they approach One Health," she said.
Her next project: Seeking larger, more sustainable funding sources to continue to grow COHR and the One Health Clinic in response to demand.
In a way, the COVID-19 pandemic is helping her make the case. "Now, everybody knows what zoonotic disease is, and there's a lot of interest in emerging infectious diseases. I'm hoping that will bring more funders to this research," she said.