In the early days of March 2020, Seattle-based anti-hunger nonprofit Northwest Harvest raided their food stores meant for as late as July to create boxes of shelf-stable food for vulnerable populations sheltering in place. Meanwhile, in every corner of the state, consumer habits were shifting. People started ordering online, sanitizing every package or shopping primarily at farmers markets, feeling that local produce might be safer.
One thing was clear: While the impact of COVID-19 was felt differently across Washington state's food system, it was felt everywhere.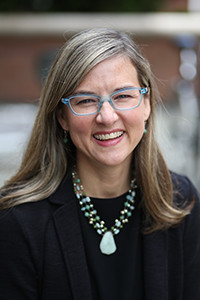 The report's findings show what is needed to create a more equitable, resilient and economically viable food system.
A report from researchers at the UW School of Public Health found that disruptions triggered by the pandemic pushed the state's food system close to breaking, but not collapse.
In both the agricultural and food access sectors, researchers attributed this resiliency to organizations' and farmers' ability to adapt, innovate and collaborate quickly. It was also sustained by increased government support, including $100 million in aid and support programs from Washington state public agencies.
Led by Associate Professor Jennifer Otten and Assistant Professor Sarah Collier, faculty in the UW Department of Environmental & Occupational Health Sciences (DEOHS) and the Nutritional Sciences Program, the assessment analyzed input from over 14,000 participants across 10 studies conducted throughout the pandemic. Participants ranged from farmers and ranchers to policymakers and community leaders in food access.
"The US emergency food system is chronically underfunded," Otten said. "Historically, we haven't invested in the infrastructure consistently. So when an emergency comes along, public investments are often not enough because the infrastructure hasn't been built."
Food producers feel the impact
Given the diversity of Washington's agricultural sector—representing more than 300 crops and employing about 140,000 workers—it's not surprising that producers felt COVID-19's impacts differently.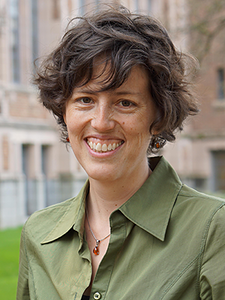 Farmers, ranchers and growers in eastern Washington, and BIPOC and military veteran farmers, tended to experience a greater financial impact compared to other food producers in the state. Most grappled with shifting market demands, supply chain issues and higher operational costs, which were also felt unevenly.
Farmers were already facing other challenges, from worker shortages to wildfires and heat waves related to climate change. Despite this, many farmers discovered new opportunities to collaborate.
In one cross-sector collaboration, dubbed EastWest Food Rescue, volunteers transported truckloads of potatoes, onions and other produce that farmers otherwise couldn't sell to areas of the state with high food insecurity. While many farmers have long been interested in such initiatives, the costs and other barriers to setting them up are high. Farmers and consumers would benefit if programs created during the pandemic that link farmers and food access were continued—or even expanded—going forward.
"There's this hope across farmers, food retailers and food access organizations for more centralized efforts to form these networks," Collier said. "But farmers need the help of other organizations to make it happen. That's not a financial burden they can typically afford to prioritize."
Excerpted from the full story in UW Public Health Magazine.