Kaitlyn Kelly
MPH, Environmental and Occupational Health
Hometown
Carmel, CA
Future plans
Continue her work as a policy specialist for the Washington State Department of Health.
"One of the unique things about our department is the diversity of experiences people have. They come with different life and work experiences and perspectives. It's so exciting to me to learn from all of them."
- Kaitlyn Kelly
Kaitlyn Kelly landed her dream job even before finishing her MPH degree in the UW Department of Environmental & Occupational Health Sciences (DEOHS).
Her new job with the Washington State Department of Health (DOH) is such a perfect fit that Kelly will end up using her own master's thesis research to do her work as DOH policy specialist in air quality and harmful algal blooms.
"I ended up exactly where I wanted to be," Kelly said. "My grad school program and the mentors I've had led me to this job and set me up for a strong early career."
Kelly is being recognized this month as the department's 2020 Outstanding Master's student for her research on wildfire smoke and the development of public health messaging and training materials about the use of N95 respirators in wildfire events.
Joining the state's COVID-19 response team
It's been a busy spring for Kelly.
While finishing her thesis project and starting her new job, she also volunteered to serve as part of DOH's Incident Management Team responding to the COVID-19 pandemic.
Every two weeks, Kelly is deployed for a week to serve as the resource unit leader in charge of staffing—an intense, boots-on-the-ground emergency experience that Kelly describes as one of the most influential public health experiences she's had.
But with the arrival of Washington's summer wildfire season, Kelly will now pivot back to her regular job. And she'll bring a new awareness of how complex it is to communicate clearly with the public during public health emergencies.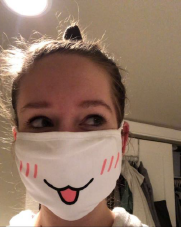 Her DOH colleagues call Kelly a natural leader who "takes in information, asks questions to check assumptions and then gets the job done. She does all of this with a sense of fun, a smile, and—if you catch her on the right day—a distinctive face mask."
Mentorship opens doors
Kelly's interest in environmental health began in high school and was cemented during her undergraduate studies in Environmental Health Sciences at Baylor University.
While there, Kelly completed an internship at the Kittitas County Public Health Department in Ellensburg, WA, and fell in love with the state.
"I knew DEOHS had a great program. I was really interested in the department because there's a lot of climate change and air quality research going on. That was a really big draw for me," she said.
Her faculty adviser, DEOHS Senior Lecturer Tania Busch Isaksen, PhD, MPH, connected Kelly with her practicum experience serving on a statewide working group that developed a messaging toolkit about the health risks of wildfire smoke.
Kelly created a public health messaging framework that DOH and other state and local agencies now use during smoke events.
"Kaitlyn is an excellent representative of the very best we have to offer in the School of Public Health," Busch Isaksen said. "I know she will continue to make a tremendous impact in the field of environmental public health, and I am excited to work with her as a colleague in her new DOH role."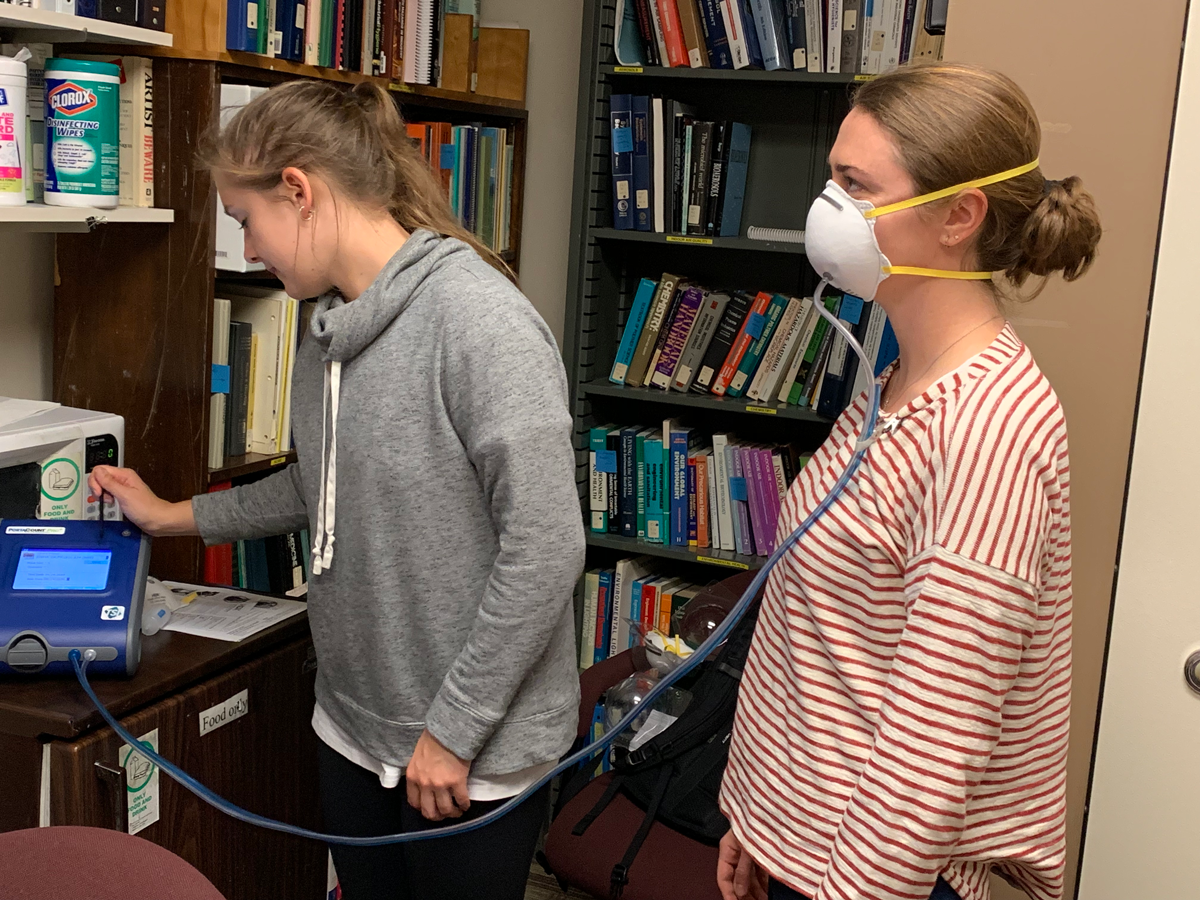 Improving the fit of N95 masks
Kelly's thesis research investigated how information and training affect the ability of the general public to properly wear an N95 respirator during smoke events.
Wearing an N95 mask can filter out 95% of particulate matter in the air, but only if the mask fits correctly. N95 masks need to form a seal around the nose and chin and typically require specialized fit testing, medical clearance and proper training to be effective.
With the frequency, intensity and duration of wildfires increasing because of climate change, more public health agencies are recommending the use of N95 masks by the general public in certain circumstances. Kelly and Busch Isaksen designed a study to test how different kinds of publicly available training materials affected the ability of people to properly don the mask and achieve proper fit.
"One of the issues is the general public buys a 'one-size-fits-all' mask, but each N95 mask is going to fit differently to each person's face shape," Kelly said.
Her preliminary results show people who received a DOH fact sheet or the manufacturer instructions about how to fit the mask had a statistically significant improvement in how well their masks fit.
"We cannot reduce the information to a simple and short message and still have enough details to get people to don it properly," she said. "This makes messaging to the general public difficult. It is also hard to balance the potential of having a false sense of security versus being better than nothing."
Wildfires and COVID-19 
The confluence of COVID-19 and the summer wildfire season could make health risk communications even more complex, Kelly noted.
During wildfire events, experts encourage the public to stay indoors, keep windows closed tight and evacuate when necessary to a clean air shelter or other designated public space to protect their health.
Those recommendations are the opposite of what experts recommend to reduce risk for exposure to COVID-19, including increased ventilation and fresh air and avoiding crowded public spaces.
And then there are questions about mask use during wildfires, including N95 masks that are still needed by health care workers and cloth face masks that provide limited protection from smoke. "It will be interesting to see how this all plays out over the summer," Kelly said.
Pursuing her passion
Kelly credits Busch Isaksen and other mentors for "really pushing me and helping me find this passion."
"What makes a great mentor is someone who fosters that interest you have and recognizes your skill set," she said. "Mentorship is one of the most important aspects of success, and I am grateful for the opportunity to learn from the best."