As smoke from wildfires on the West Coast makes its way across the US, it's becoming clear that our future will involve coexistence with fire.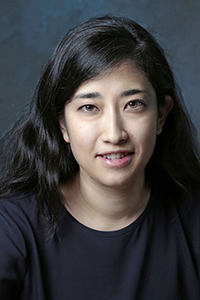 "We need to think about how best to live with some smaller, prescribed fires so we can prevent large-scale, unchecked wildfires," said June Spector, associate professor and assistant chair in the UW Department of Environmental & Occupational Health Sciences (DEOHS).
Managing forests with a combination of active land management and prescribed burning to reduce brush and trees—a method long used by indigenous people—can limit wildfires. But forest management efforts have rarely incorporated human health considerations. For example, what are the impacts on communities downwind of prescribed burns versus the consequences of larger forest fires?
To bridge this gap, Spector and The Nature Conservancy (TNC) are leading a multidisciplinary project on wildfires and human health. The team was recently funded by the Science for Nature and People Partnership (SNAPP), a collaboration among TNC, the Wildlife Conservation Society and the National Center for Ecological Analysis and Synthesis at the University of California Santa Barbara.
The project brings together a working group of forest managers, scientists, community organizations, government agencies and conservation groups to integrate human health into planning for the future of forests in Washington, Oregon and California.
Controlling the burn
Fire is natural and inevitable in many western forests, and it is becoming more extensive with climate change. Prescribed burning helps land managers control when, where and how fires burn.
However, like wildfires, prescribed burns bring unhealthy air to people downwind of a fire. Fine particulate matter in wood smoke gets deep into the lungs, which can threaten respiratory health and cause other health concerns.
"Active land management can help with the severity and spread of wildfires, but we still don't know the full extent of the health tradeoffs," Spector said.
To find out more, the team is examining six future land management scenarios involving different frequencies and intensities of prescribed burns, based on data provided by the Tahoe Central Sierra Initiative, a forest restoration partnership of state, federal, nonprofit and private groups.
DEOHS scientists including Jihoon Jung, a postdoctoral fellow, and Claire Schollaert, a PhD student in Environmental and Occupational Hygiene, are partnering with researchers from TNC, Pacific Southwest Research Station and North Carolina State University to predict the location and timing of wildfires in these scenarios and consider their different health impacts.
The team is placing a strong focus on equity, Spector said. "One of the things we will be looking at is who might receive smoke exposure."
Finding common ground
Previous efforts to consider health in forest management efforts have sometimes hit an impasse, Spector said.
"The public health and forest management communities may have different priorities and perspectives," she said. "Part of the art of this project is figuring out how we can find common ground, in addition to advancing science to inform decision making."
With support from SNAPP, the team assembled a working group that brings together dozens of diverse perspectives on the issue, including foresters, ecologists, public health researchers and representatives from the Tribal Healthy Homes Network, the California Environmental Protection Agency and Department of Forestry and Fire Protection, the Washington State Departments of Ecology, Health, Labor & Industries and Natural Resources, and the US Forest Service and US Geological Survey.
The team is preparing a framework report for decision makers on how to incorporate health considerations into forest management, in an effort led by DEOHS postdoctoral fellow Savannah D'Evelyn. Leah Wood, a MPH student in the UW Department of Global Health and MPA student in the UW Evans School of Public Policy and Governance, is also analyzing policy opportunities to support these ideas.
Other project members from DEOHS include Jen Krenz, research coordinator, who is the project's communications liaison; Edward Kasner, clinical assistant professor and outreach director for the Pacific Northwest Agricultural Safety and Health (PNASH) Center; and Tania Busch Isaksen, senior lecturer. Other members from UW include Ernesto Alvarado, research associate professor in the School of Environmental and Forest Sciences (SEFS); Van Kane, research assistant professor in SEFS; Phil Levin, professor of practice in SEFS; and Julian Marshall, professor in Civil & Environmental Engineering. TNC project leaders and advisors are Ryan Haugo (co-principal investigator), Yuta Masuda, Ed Smith and Nick Wolff.