This month, many in Washington state return to workplaces and schools for the first time since March 2020, when the state closed in-person schooling and issued stay-at-home orders to prevent the spread of COVID-19.
A series of recent studies from the UW Department of Environmental & Occupational Health Sciences (DEOHS) and collaborators offer a time capsule of those early days of the pandemic and the toll they may have taken on our mental health.
The studies show that during the first weeks of the stay-at-home orders, many Washington residents got less exercise and less sleep and drank more alcohol, all of which were associated with higher levels of stress and anxiety.
The findings are derived from a survey of nearly 2,000 adult twins in Washington state. Twins' shared genetic backgrounds allow researchers to tease apart environmental and genetic influences on health.
"When the stay-at-home orders began, we were all struggling with social distancing. It was a challenging time," said DEOHS Associate Professor Edmund Seto, who conducted the studies with colleagues at Washington State University (WSU) Health Sciences.
"We wanted to know how stay-at-home orders were affecting stress, anxiety and depression symptoms, because social interactions are very important for mental health."
Translating the experiences of twins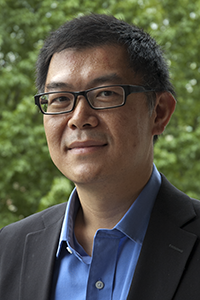 As the pandemic began, Seto and his team were conducting a different research study, investigating the health impacts of air pollution by surveying the Washington State Twin Registry, a database of over 18,000 adult twins in the state who have volunteered to participate in health research.
Seto and WSU Professor Glen Duncan, who directs the twin registry, quickly recognized the opportunity to use the registry to explore mental health and the effect of the stay-at-home orders.
Since some mental health conditions are inherited, the researchers could analyze data based on twins' responses to account for genetic relationships and estimate environmental effects.
Starting just a week after lockdown began, the researchers surveyed about 900 pairs of twins in the cohort about how the pandemic and stay-at-home orders affected their physical activity, sleep and drinking habits, and their levels of stress, anxiety and depression.
Less exercise linked with greater stress
Some 42% of the surveyed twins said they got less physical activity after the lockdown than in the month before, compared with 31% who reported no change and 27% who reported an increase in exercise.
Those who got less physical activity were also more likely to report higher stress and anxiety levels, an association that held after the researchers controlled for genetic and shared environmental factors. The team reported these findings in PLOS One.
The researchers hypothesize that the participants' lower levels of physical activity contributed to their greater stress and anxiety, although the converse could also be true, Seto said, a possibility they are still exploring.
Did the pandemic keep us up at night?
How did people cope with this increased stress and anxiety? The team found that 14% of respondents reported drinking more after stay-at-home orders than during the month before.
Those who reported drinking more were also more likely to report greater levels of stress and anxiety, in findings the team reported in Frontiers in Psychiatry.
Additionally, about one-third of the surveyed twins said they got less and poorer sleep than in the month before the survey. They were also more likely to report greater levels of stress and anxiety, the researchers showed in Frontiers in Neuroscience.
What can we learn?
The studies show that although stay-at-home orders were essential to protect people in Washington from severe illness and death due to COVID-19, there is still much to learn about the mental health effects of social isolation.
"People have been talking a lot about the mental health impacts, and I think that's driving a lot of the hope about in-person schooling, reopening of businesses and return to in-person work," Seto said.
Seto also emphasized that these studies represent a snapshot of the beginning of the pandemic. In future work, he and his team hope to understand how we have adapted to it over time.
"Over time, people have probably become more accustomed to remote forms of interaction," he said. "Hopefully, we've found ways to use those forms of communication to reach out a little bit better."