Five alumnae of the UW Department of Environmental & Occupational Health Sciences (DEOHS) are being recognized by the UW School of Public Health as part of its 50 Changemakers of Public Health awards.
The awards were announced today as part of the School's 50th anniversary celebration. They recognize alumni across the School of Public Health who are groundbreakers, influencers, educators and mentors with a demonstrated record of service and achievement across disciplines and settings.
Janice Camp, MSPH, 1984, Environmental and Occupational Health Sciences
DEOHS Principal Lecturer Emeritus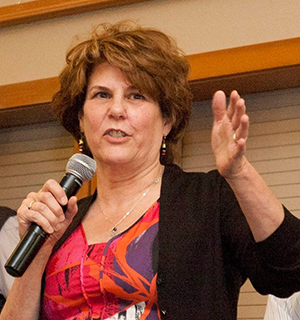 Janice was a critical care nurse studying occupational health nursing at UW when she became fascinated by industrial hygiene and decided to pursue a master's in that field as well.
Janice worked for the UW Department of Environmental & Occupational Health Sciences (DEOHS) for 35 years, including as director of Continuing Education programs and director of the Field Research and Consultation Group. She collaborated with leaders in manufacturing, health care and other sectors to tackle occupational hazards facing Washington workers and also worked at the national level to improve occupational safety.
She received the Lifetime Achievement Award from the Pacific Northwest Section of the American Industrial Hygiene Association upon her retirement in 2015, reflecting her impact in working with leaders in manufacturing, health care and other sectors to tackle occupational hazards facing Washington workers.
Janice served as teacher and mentor to her students, telling them the best way to influence policy and make a lasting difference was to become subject-matter experts.
Heather Fowler, PhD, 2017, Environmental and Occupational Health
Director of Producer and Public Health, National Pork Board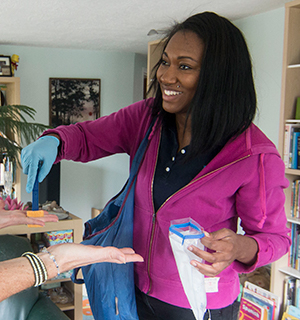 Heather is a globally recognized leader in the field of One Health, a multidisciplinary approach to complex health problems involving humans, animals and the rapidly changing environments we share.
Heather plays a pivotal role as the Director of Producer and Public Health for the National Pork Board, working with pig farmers to address key public health issues such as zoonotic disease transmission, MRSA, antimicrobial use and resistance and worker safety and health.
Trained as a veterinarian, Heather became interested in the convergence of animal health and public health. While earning her PhD in Environmental and Occupational Health, Fowler served as associate director of animal health for the UW Center for One Health Research. She was named a Bullitt Environmental Fellow and won the School of Public Health's Gilbert S. Omenn Award for Academic Excellence.
She continues to mentor public health students from the veterinary profession as well as those from underrepresented backgrounds.
Denise Koch, MS, 1999, Environmental and Occupational Health Sciences
Director, Spill Prevention and Response, Alaska Department of Environmental Conservation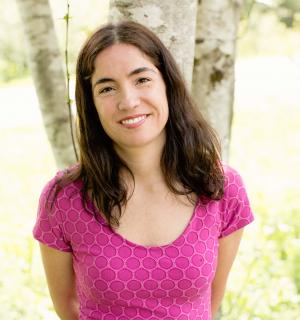 Denise is a public servant who has tackled some of Alaska's toughest and most contentious environmental health problems.
She implemented the nation's first regulatory program, passed by voter initiative, for cruise ship wastewater and air pollution emissions, navigating competing interests to develop a program that achieved the initiative's goals. Today, many cruise ships in Alaska's waters use the most advanced wastewater treatment equipment in the world. Denise also worked to gain state control over wastewater discharge permitting in Alaska.
In Fairbanks, Denise and her team worked extensively with the borough mayor to improve air quality while avoiding over-regulation and pushing for flexibility and funding from the EPA to solve the problem in a way that works for the community. These efforts led to limits on wood burning during periods of poor air quality and an air quality alert system.
As director of the state's program to prevent and respond to spills of oil and hazardous substances and to clean contaminated sites, her focus has been on establishing a sustainable budget for the division and addressing PFAS.
Katherine "Kay" Teschke, PhD, 1994, Environmental and Occupational Health Sciences
Former Director and Professor Emeritus, Occupational and Environmental Health, University of British Columbia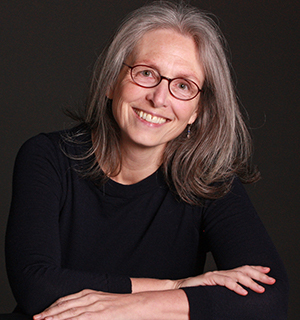 Kay's interest in occupational health began during a post-college job in a factory, where she stuffed chicken feathers into pillows next to noisy machinery.
She went on to innovate methods for identifying factors that led to work-related illnesses, known as the study of "determinants of exposure."
Kay's research has identified unexpected settings where workers were exposed to bladder carcinogens; factors influencing lung-damaging exposures in the health care, sawmill and entertainment industries; and work injuries associated with Parkinson's disease. Studying exposure determinants is now much more common in the field of industrial hygiene.
A bike rider for fun and transport, Kay later evolved methods to study bicycling injuries. She was lead investigator for the Cycling in Cities Program at the University of British Columbia, which studies factors that encourage or discourage bicycling, and how road designs affect injury risk. The results have been used internationally to make cities safer.
Vy Tran, BS, 2016, Environmental Health
Founder, Wonder Hoodie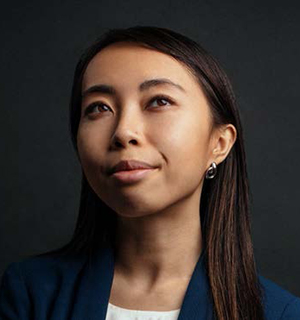 Vy's interest in workplace and public safety was sparked during hot evenings working with her mom in a Seattle tofu factory that has since been shut down due to safety violations.
As a UW undergraduate, she focused on industrial hygiene, interning at an oil refinery monitoring hazardous chemicals and researching workplace stress and safety topics alongside DEOHS Professor Emeritus Noah Seixas.
After graduation, Vy was an intern with Google X's Research Safety Team, supporting projects such as Google's Driverless Cars and Google Glass. She eventually became a safety consultant and then safety manager for several large biotech companies.
Her career trajectory changed when her neighbor was killed in a random mugging next to her house. Vy founded her own company, Wonder Hoodie, to provide affordable, high-quality bulletproof clothing to the masses. Her business has since inspired conversations around gun and public safety in schools across the nation. She was named to the 2020 Forbes' 30 Under 30 list of top young entrepreneurs.