Health and the built environment
Contact Dr. Andrew Dannenberg for information on related research opportunities and the Health and the Built Environment course (EnvH 538), which begins this week.
Learn more about the DEOHS concurrent degree program leading to a Master of Public Health and a Master of Urban Planning.
Can solar panels save lives?
University of Washington student Marissa Van Ry's new research on the health benefits of solar panels suggests that they can.
If all new homes in the Pacific Northwest were required to have solar panels, Van Ry estimates that thousands of premature deaths, respiratory symptoms, hospital admissions and lost days of work or school could be prevented across the region.
The research is part of a thesis project for Van Ry, who is earning her MPH in Environmental and Occupational Health in the Department of Environmental & Occupational Health Sciences (DEOHS).
A mentor paves the way
Van Ry's research started after Dr. Andrew Dannenberg, an affiliate professor in DEOHS and in the UW Department of Urban Design and Planning, read about a 2018 California law requiring all new homes to have solar panels.
The law seeks to cut emissions of carbon dioxide and other air pollutants that harm human health and contribute to climate change.
Dannenberg suggested that the policy could make a good research project for Van Ry, who jumped on the idea and began collecting data.
Meanwhile, Dannenberg learned from colleagues at Harvard about a new modeling tool they were developing to calculate the health benefits of energy efficiency measures. Dannenberg connected Van Ry with the Healthy Buildings program at Harvard's T.H. Chan School of Public Health, led by Dr. Joseph Allen.
The program offered her a paid summer internship to pursue her research. A relative of Dannenberg in the Boston area even offered Van Ry housing for the summer.
"Dr. Dannenberg is the best mentor I've ever had," Van Ry said. "He's gone out of his way to help me get where I am."
"It's been a very good experience for all of us," Dannenberg said. His cross-disciplinary research and teaching combine urban planning, public health and the built environment—the designs and policies that define the urban landscape and shape human health.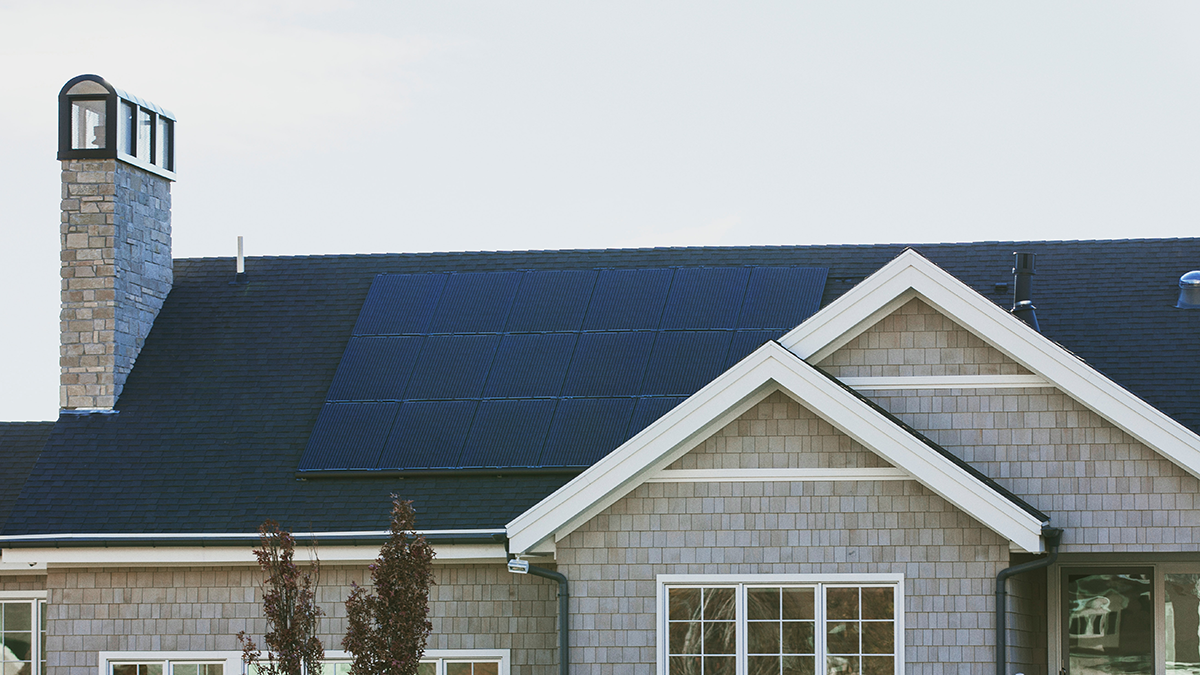 Preventing early deaths in the NW
Van Ry used Harvard's co-benefits tool to estimate the broader impacts of California's solar panel requirement if it were implemented across Washington, Oregon, Alaska and Hawaii.
Her initial results indicate that the region's residential electricity demand from fossil fuels could be cut significantly by 2050.
That means lower emissions of particulate matter, ozone and other pollutants that contribute to heart disease, lung cancer, respiratory symptoms and other illnesses.
As a result, Van Ry's early estimates indicate that the policy could avert thousands of premature deaths and hundreds of thousands of lost days of work and school across the region. The combined energy, climate and health savings could total hundreds of billions of dollars over 30 years, her early estimates show. 
Van Ry hopes the data will inform policymakers in planning for energy conservation that also maximizes health benefits. "Bringing that usually overlooked health component into the conversation will help mobilize change," she said.
Van Ry is still refining the research and the model, which she eventually plans to apply to other US regions and countries. She expects the research will be published later this year.
Dannenberg said the savings would likely be even higher in parts of the US, such as the Midwest, that generate more of their electricity from coal than the West Coast does.
Managing school and work
On top of her graduate studies, Van Ry works full time. Her solar panel research led to a half-time position as a research assistant working remotely with Harvard's Healthy Buildings program.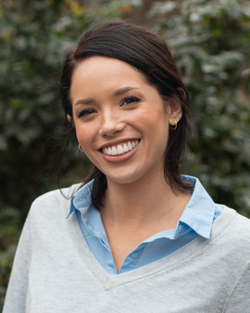 She also works half time for UW Environmental Health & Safety, where she inspects hundreds of food establishments at the Seattle, Bothell and Tacoma campuses and affiliated medical centers.
Sometimes Van Ry's work also involves the random owl. As a campus coordinator for pest control and wildlife safety, she coordinated transport for an owl that was injured when it flew into a window in September.
While her multiple roles require a lot of juggling, Van Ry said she is "inspired by the possibility of making a difference and improving both our public health and our environmental health at the same time." 
Policy influencer
Through her UW studies and work, Van Ry said she's learned how to present science in a way that is understandable and useful to the public.
She hopes in the future to use those skills in a role advising policymakers on climate goals and emissions reduction.
"That really excites me," she said, "because that's where I see myself making the highest impact."