How are you coping with the COVID-19 outbreak?
What are your family and your community doing to adapt to life under Washington's "Stay Home, Stay Healthy" order with gatherings banned, travel curtailed and schools and nonessential businesses closed?
Two researchers in the UW Department of Environmental & Occupational Health Sciences (DEOHS) are kicking off a new study to understand the community impact of COVID-19 even as the pandemic continues to upend life in King County.
The King County COVID-19 Community Study (KC3S) will gather data through April 19 on how individuals and communities are coping with these measures.
"We want to start collecting this information now—as the COVID-19 pandemic is unfolding—about how families and communities are being impacted and how they are adapting," said DEOHS Lecturer Nicole Errett.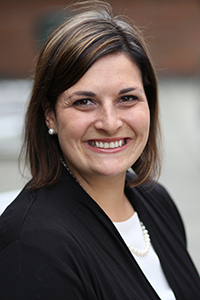 "Our goal is to understand how individuals are dealing with these new and far-reaching public health response measures and document how communities are rising together to meet unprecedented challenges."
Seeking study participants in King County
Any adult King County resident can participate in the study, which consists of an online questionnaire and a written response of up to a page in length.
The study aims to determine the ways in which communities, families and individuals are being impacted by the disease and capture community displays of resilience.
Ultimately, Errett and fellow researcher Tania Busch Isaksen, DEOHS senior lecturer, hope to use the results to provide recommendations to public health officials on measures that can promote well-being while still protecting the public.
Questionnaire available in Spanish and English
The online questionnaire asks participants about particular behaviors they may have engaged in—such as hand-washing and avoiding large crowds—as well as concerns they have about COVID-19, their well-being and their demographic information.
The questionnaire is available in English and Spanish, with other languages planned, according to Errett.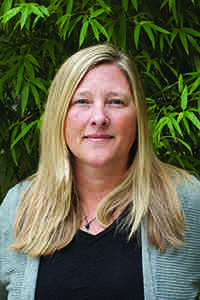 Participants also provide a written description—which can be as short as a sentence or as long as a page—to describe in their own words the ways that the COVID-19 pandemic has affected them, and how they, their families and communities are adapting and coping.
"The story that we're asking each participant to submit is actually the central piece of the study," Errett said.
"We're also interested in learning about the experience of public health workers, health care workers, emergency managers and first responders," said Busch Isaksen.
The researchers plan to analyze the stories to see if common problems, issues and displays of resilience arise as public health restrictions were put into place.
Investigating unintended consequences
The COVID-19 pandemic is the largest such event in modern times. The social-distancing measures put in place are an opportunity to study their effects, according to Errett.
Few studies have measured how current public health restrictions impact well-being, or how communities could try to come together to help individuals adapt, according to Errett.
Though these restrictions aim to limit the spread of COVID-19, concerns have been raised about their unintended effects.
For example, social-distancing measures may leave some people feeling isolated, which can negatively impact mental health and well-being. As businesses close, hourly workers are concerned about income and job security.
"What we find will hopefully inform recommendations to public health officials going forward, so that we can remain safe—and also thrive," Errett said.