For her dedication to teaching and mentoring researchers who study birth defects, Department of Environmental & Occupational Health Sciences (DEOHS) Professor Elaine Faustman has been awarded the Narsingh Agnish Fellowship from the Society for Birth Defects Research and Prevention (BDRP).
Faustman will give a presentation June 30 about educating future researchers in the field in honor of her award at the society's virtual annual meeting. She will focus on new opportunities in the era of personalized medicine, systems biology and gene-editing technologies.
Faustman, a member of the Interdisciplinary Center for Exposures, Disease, Genomics and Environment (EDGE), part of DEOHS, has served as president and secretary of the society during her many years of membership. Last year, she received the 2019 Merit Award from the International Union of Toxicology and was inducted into the Washington State Academy of Sciences.
Joining forces to prevent birth defects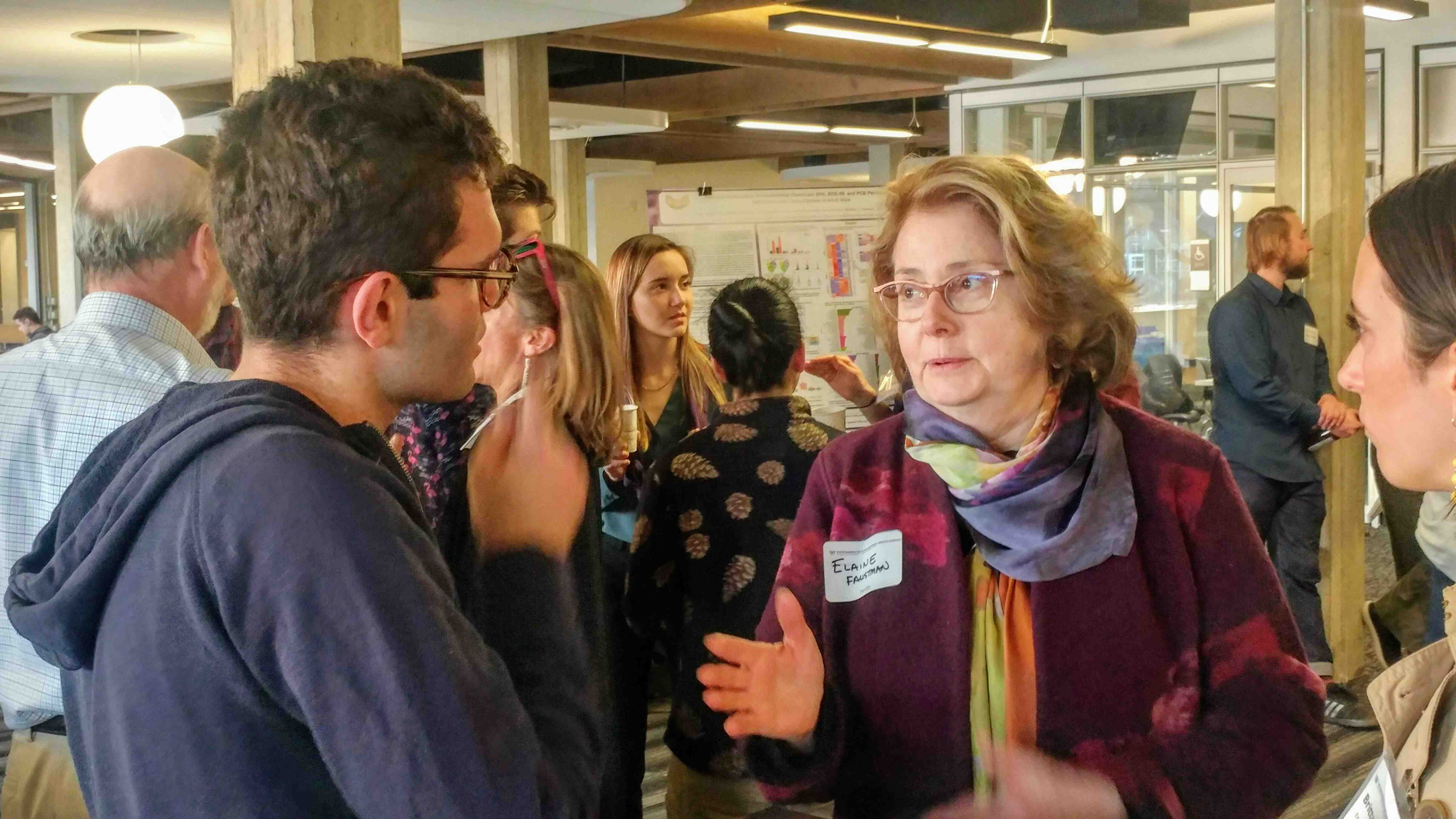 For nearly 40 years, Faustman has been investigating how exposure to various environmental chemicals, including toxic metals and pesticides, affects human brain development in utero and beyond.
BDRP helped broaden Faustman's expertise in teratology, the study of birth defects and other malformations, when she first joined as a postdoctoral fellow.
"The multidisciplinary nature of the society allows for conversations across clinical and research fields, including pediatric and neurobehavioral science, pharmacology, toxicology and developmental biology," she said.
This cross-pollination is bolstered by the society's continuing education courses, which Faustman has helped organize and teach. Dr. Narsingh Agnish, the award's namesake, was instrumental in incorporating these courses into the society's meetings.
Translating research into prevention
The collaborations that have emerged from these meetings have led to cutting-edge research advances in which teams have integrated findings from human case studies with epidemiology, toxicology and pharmacology data.
"The presence of clinicians as well as basic developmental biologists within the same society has been instrumental," Faustman said. "The society emphasizes the need to translate research findings across these platforms and build real examples of translational science."
In her talk, Faustman will highlight some of these systems-based approaches, including a method called single-cell transcriptomics, which evaluates each cell's response in an organ or cell culture.
It allows researchers to look at critical responses within cells, and across cells within an organ.
"The research weaves together observations at the molecular, cellular, organ, human and population level—and that means that cutting-edge research can be translated to improve prevention," Faustman said.