David Eaton
Professor, UW Department of Environmental & Occupational Health Sciences
Proudest achievement:
His election to the National Academy of Medicine in 2011.
Joined DEOHS faculty:
1979
"My advice for new faculty is to stay focused early in your career. It is harder today to get grants compared to when I started, so don't spread yourself too thin."
- David Eaton
Our Environmental Health Seminar series for winter quarter is now under way.
Join us Thursdays at 12:30 pm through March 14 to hear from speakers on the latest scientific insights into environmental and workplace health. The series includes 10 lectures by experts from a variety of local and national institutions.
These 50-minute seminars are free and open to the public. They are held each Thursday at 12:30 pm in the Magnuson Health Sciences Center, Room T-435, on the University of Washington campus.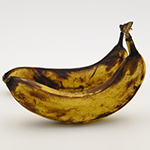 I recently found leftovers in my fridge that were close to a week old—right on the line between acceptable and sketchy. I performed the tried-and-true smell test, made a judgment and popped them in the microwave. 
The broccoli tasted fine, the rice was a little dry. All was going well until my mind wandered to a recent lecture on foodborne pathogens in my environmental microbiology course.