Many Washington growers rely on pesticides to ensure a bountiful harvest in a state ranked as the top apple producer in the US.
But pesticides sprayed from tractors onto crops can drift into neighboring farmland, risking crop damage and farmworkers' health.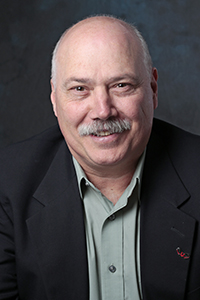 Scientists at UW's Pacific Northwest Agricultural Safety and Health Center (PNASH) have built a multipronged, collaborative research program that investigates factors contributing to pesticide drift.
Now, thanks to new state legislation, their work will directly inform efforts to make spraying safer.
New ways to spray
"To minimize drift, you need to be smart about how you spray," said Michael Yost, PNASH director and chair of the UW Department of Environmental & Occupational Health Sciences (DEOHS), which houses the PNASH Center.
"We're leading research that could help make sprayer technologies and practices safer and more effective."
For example, recently published research led by Magali Blanco, a DEOHS doctoral student, suggests that newer tower sprayers that spray pesticides horizontally onto fruit trees are less likely to cause drift than traditional airblast sprayers that disperse pesticides more vertically into the air.
"Tower sprayers can get nozzles much closer to the target, reducing drift risk," said Edward Kasner, outreach director of PNASH and co-author of the new study.
That paper is the latest from PNASH's Reducing Agricultural Worker Risks through New and Emerging Technologies project, headed by PNASH founding director Richard Fenske.
For the same project, Kasner developed a method to compare the drift potential of different sprayer technologies. He also contributed to additional research led by Blanco suggesting that real-time monitoring of airborne particles could help reduce drift, especially if combined with wind monitoring.
Sharing science to improve safety
A new bill passed this spring by the Washington State Legislature will boost the impact of PNASH's pesticide drift work.
The bill establishes a pesticide application safety panel that brings together lawmakers, state agencies, farmworkers, growers and universities to improve training, safety and data collection around pesticide application and exposure.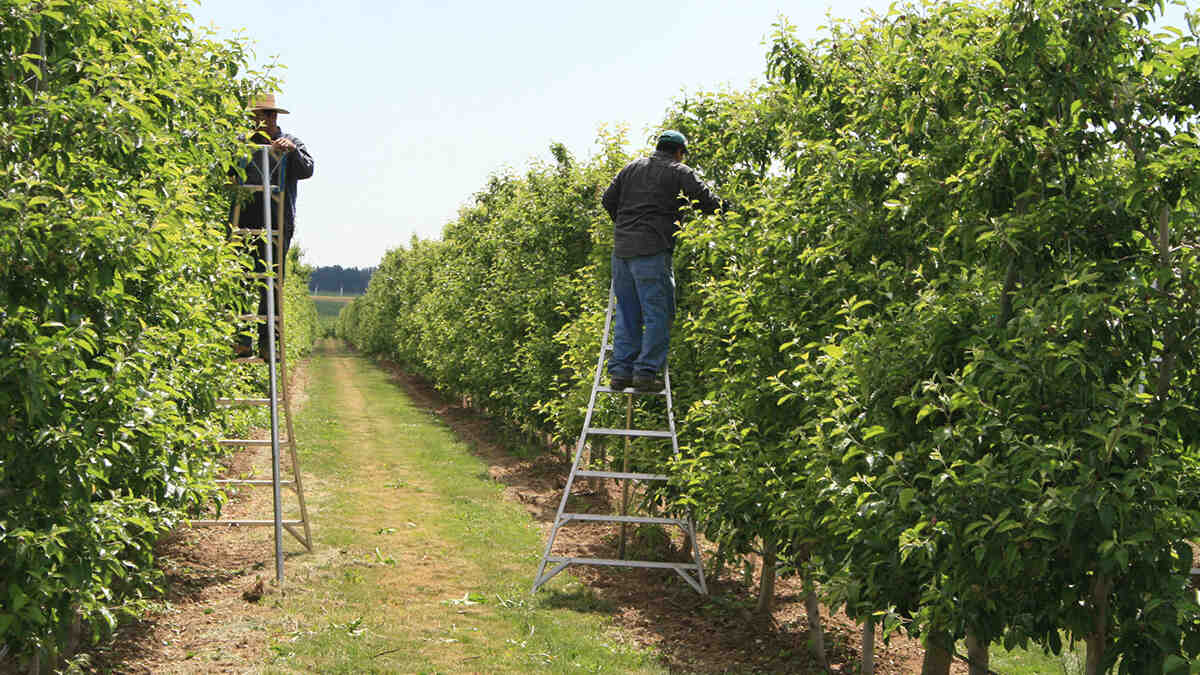 The panel stems from an earlier pesticide safety work group that united a similar selection of stakeholders, including Yost. Kasner will serve as the PNASH representative on the new panel.
"This is a great opportunity to learn from each other and figure out practical solutions that will work for everyone," Kasner said. "We at UW can't tell people how to farm, but we can share our findings to help the community make decisions about what works best for them."
Safety alerts for workers and growers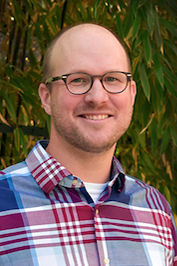 Also joining the new panel are two key PNASH research collaborators—Washington State University and the Washington State Department of Health (DOH).
"PNASH and DOH research has helped to shed light on the extremely complex issue of pesticide drift," said DOH epidemiologist Joanne Prado. "The leap from our work to actual impacts on human health may not be a long one."
Prado and Kasner worked together to link past pesticide drift incidents with concurrent weather data as part of an effort to develop practical tools that alert growers and workers when weather conditions could cause pesticide drift.
Meanwhile, Kasner is also exploring whether worker safety could be improved by implementing notification systems, in which growers alert each other when they will be spraying.
"All of these projects could help shape discussions and actions of the new safety panel, and we look forward to additional agency partnerships stemming from these efforts," Kasner said. "At the end of the day, participation from workers and growers will be essential."