This PhD in Environmental and Occupational Hygiene degree trains scientists and professionals to recognize, evaluate, and prevent exposures that may increase the risk of disease or injury. Our doctoral students work with faculty members to research a variety of health problems and identify, quantify, reduce, or eliminate hazards on the job and in communities. The curriculum includes courses in the supporting sciences of biostatistics and epidemiology, as well as foundational courses in exposure science and risk assessment. Additional courses provide in-depth training the environmental chemistry of pollution and exposure monitoring methods. Research topics include biological, chemical, and physical hazard assessment and controls; respiratory, reproductive, and chronic diseases; epidemiology of occupational and environmental cancers; bio-monitoring and medical surveillance; and occupational or environmental health policy. Students gain a comprehensive knowledge of health and safety principles, strong technical skills, and practical experience.
Questions about our degree programs?
Interested in an MS or PhD degree? You may qualify for in-state tuition if you reside in one of 16 Western states and territories. Learn more
Career paths of recent graduates
Graduates find careers in a range of private, public and academic positions, which include consulting firms; state and federal health and environmental regulatory agencies; product safety evaluation organizations; chemical, consumer products, pharmaceutical industries; and major universities. Recent graduates from this degree option are currently working as:
A Senior Water, Sanitation and Hygiene Technical Adviser with the US Agency for International Development(USAID) (Class of 2014)
A Senior Industrial Hygienist with Veritox, a toxicology and industrial hygiene consulting firm (Class of 2016)
A Quantitative Health Risk Analysis Consultant at EpiX Analytics, a consulting company specializing in risk analysis and statistical consulting (Class of 2016)
Current student profile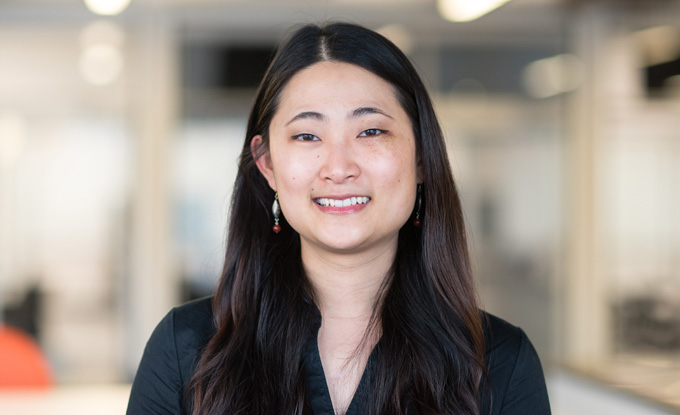 Esther Min
"I attended the University of California, Davis for my B.S. in Animal Science. I started working in a lab during my sophomore year and became a full-time lab technician upon graduation. I pursued my MPH as an evening student. As part of my practicum, I developed a 12-week water justice curriculum for a statewide coalition that helps communities access safe, affordable drinking water. When I decided to pursue a PhD, I looked for a program that had strong community relationships and the PhD in Environmental and Occupational Hygiene at the University of Washington was the perfect fit.
I'm currently working on two environmental justice related projects. In one of the projects, I'm working with Dr. Edmund Seto to develop an environmental justice mapping tool to help communities prioritize resources and learn about policies that can help them address health disparities. I'm also working with Dr. Catherine Karr to learn from a community-engaged research project focused on improving pediatric asthma outcomes in the Yakima Valley. In the future, I hope to stay in academia and become a researcher and instructor. I did not have the opportunity to learn about the environmental justice framework and community engaged research until later in my training, so I hope to introduce undergraduate students to these important concepts early in their education."
Recent student research projects
Occupational Heat Exposure and Injury Risk in Washington State Construction Workers
Student: Miriam Calkins (2018)
Faculty Advisor: June Spector
Assessing Safety Practices in Small Animal Veterinary Clinics
Student: Heather N. Fowler (2017)
Faculty Advisor: Peter Rabinowitz
Assessment of Environmental Contamination with Three Pathogens in a Hospital Laundry Facility
Student: Karen Michael (2016)
Faculty Advisor: Marilyn Roberts
Explore more PhD in Environmental and Occupational Hygiene student research projects.
More information & requirements
The PhD in Environmental and Occupational Hygiene is a terminal degree. Students work with faculty and staff engaged in ongoing research and service activities, such as those involved with the Field Research and Consultation Group (Field Group). The Field Group responds to the occupational safety and health needs in Washington State, and also provides learning experiences and research opportunities to students in the Department of Environmental and Occupational Health Sciences. In addition to the field group, DEOHS faculty are involved with research that supported by a wide range of research centers and institutes affiliated with the department. Students in this degree option complete a dissertation as a culminating experience. A complete list of course requirements for the PhD in Environmental and Occupational Hygiene is available here.