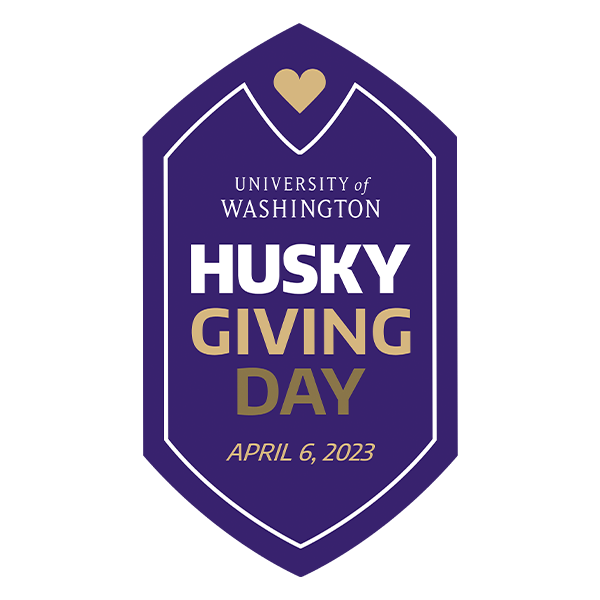 On April 6, 2023, join the UW community for Husky Giving Day to raise funds that support UW students and programs. Your donation supports students like Becky through the DEOHS Environmental Health Student Support Fund, which helps graduate students pay for research-related expenses, including travel and conference presentations to share their research. 
Becky Kann
PhD, Environmental & Occupational Hygiene
Hometown
Racine, WI
Future plans
Environmental health research in academia or government
"It's a human right to have access to water and sanitation infrastructure."
- Becky Kann
How did you get interested in studying environmental health?
As an undergraduate I majored in civil engineering at the University of Wisconsin. I got involved in a few different organizations that were doing international work, one of which was developing a drinking water system for a low-income setting in Uganda. I got interested in the public health side of that work, and the human connection to the engineered systems that I was working on.
I shifted into public health for my master's degree at Emory University, and got more interested in studying water, sanitation and hygiene as drivers of health. While I was at Emory, I worked with my current adviser, DEOHS Professor Karen Levy, who was there at the time. When I was looking at PhD programs, she had come to UW, and since I had worked with her in the past, I knew it was a good fit.
As a PhD student, I'm actively engaged in projects that connect the environment and human health in a way that's important and feels really impactful. It's exciting work that I'm really proud to be able to do.
Tell me about your PhD project.
I'm involved in a collaborative project called the PAASIM study. We are looking at the health impacts of a big upgrade to the drinking water system in the community of Beira, Mozambique. The study recruited a cohort of pregnant people, and we've been following their children for up to a year. We're looking at different enteric health and microbiome health outcomes in those children to understand how access to improved drinking water impacts health. It's led by my adviser, Karen Levy, and Matt Freeman at Emory University.
Over the summer, I traveled to Mozambique to collect drinking water samples to test for microbiological contamination, metals, and physical and chemical properties. I've been involved in the project for several years, but it was a whole different thing to go and meet the people we've been working with, and get more of a personal look. In public health, a lot of times data can feel impersonal because we're looking at big datasets of massive population health studies, but it was powerful to connect with the stakeholders.
What results have you found so far?
I recently presented results at the University of North Carolina Water & Health Conference based on data from an initial phase of the study. Team members collected data on water access and demographics in Beira in 2019, right after a cyclone hit the area, and also in 2020 when COVID-19 first hit. With that data, I looked at the role of water and sanitation access in impacting people's decisions to practice COVID-19 mitigation behaviors.
We found that most people knew they should be practicing hand washing and social distancing, and the value of protecting themselves from the pandemic. But in places where they didn't have access to proper hand washing systems and water, they weren't able to do that. It highlighted the importance of having that infrastructure in future pandemics.
Promoting behaviors is one thing, but if you don't have the key infrastructure in place to support practicing those behaviors, people won't be able to protect themselves from infectious disease as best they can.
Access to clean water is so important.
It's a human right to have access to water and sanitation infrastructure. The goal of studying these things is to shine a light on how important they are to health so that policy and investments can most effectively create better hygiene and sanitation in these areas.
What has it been like to work with your adviser?
Working with Karen, and also in the program at DEOHS, has been a really great fit. I've been able to get a very practical perspective of what it's like to work in academia. I've been involved in different aspects of analyzing data, helped to write some research grants, and gotten to see what it is like to develop, maintain and operate a massive research study.
How did it help you to attend the Water & Health Conference?
I had attended the conference twice remotely, but being there in person last fall was a whole different experience. The sessions were great, but I especially benefited from all the stuff that happens in between: talking to people in careers that I want to be in at some point in the future, and talking to other students from all over the country who are working on similar projects on water and health. It gave me more clarity on the kind of work I want to be doing in the future, the skills I want to be working on in my PhD, and where my research fits into the larger field of water and health.
What do you like to do in your free time?
Since I moved to Seattle, I've picked up skiing and hiking, and I've been really enjoying that. I enjoy running, and I just ran the Chicago Marathon in October. I'm looking forward to the summer where I can get out on the water and explore some of the national parks around here.