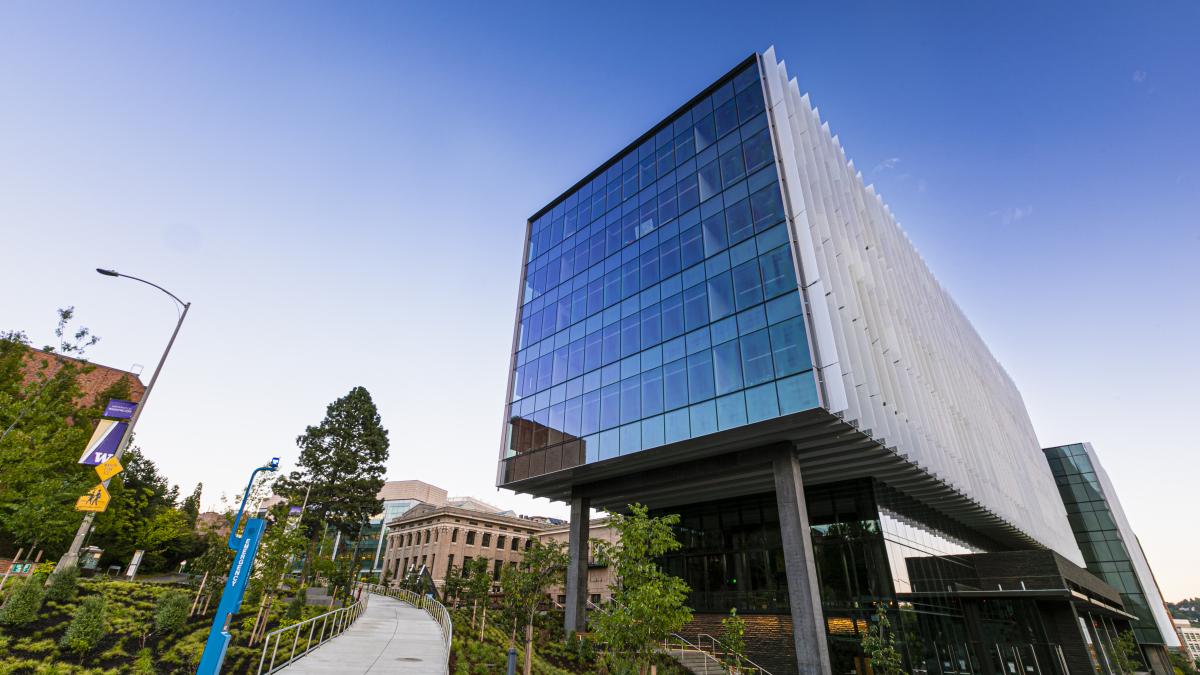 Graduate students admitted to the UW Department of Environmental & Occupational Health Sciences (DEOHS) are invited to join department faculty, students and staff in February each year to learn more about the department's education, research and service activities.
Admitted students visit DEOHS researchers, labs and centers; sit in on environmental and occupational health courses; and talk with current students about their DEOHS experience.
2021 Admitted Student Visit Week
Find the events you are most interested in by color:
Welcome and webinar | Student panels and social events | Research information | Classes
Jump to: Monday | Tuesday | Wednesday | Thursday | Friday
Friday, February 19
Monday, February 22
Tuesday, February 23
Wednesday, February 24
Thursday, February 25
Friday, February 26
Additional Resources
If you have questions...
Please reach out to Trina Sterry, Manager of Student and Academic Services with any questions you might have. You can email tsterry@uw.edu, call 206-616-4177, or schedule a zoom appointment by selecting one of the "current graduate student" appointments on this calendar.
When you're ready to decide...
April 15th, 2021 is the deadline to accept or decline our offer, when you are ready to make a decision, please do so through the MyGrad Online Application
If you accept an offer of admission, instructions and next steps will appear on your Graduate Application Status Page. International students who indicated that they would be requesting an I-20 or DS visa application will also see instructions on that page.
Graduate Opportunities and Minority Achievement Program (GO-MAP) Visit Days
As a unit of the University of Washington Graduate School, the Graduate Opportunities and Minority Achievement Program (GO-MAP) is committed to enhancing equity and social progression to promote the success of graduate students of color. GO-MAP offers professional development workshops, community building, graduate funding opportunities, advocacy, consulting and advising.
GO-MAP Virtual Visit Days will be on April 1 and 2, 2021. GO-MAP will host a live Q&As via Zoom from 10-11:15am PST. The April 1 session will feature a panel of GO-MAP students. The April 2 session will highlight key information from GO-MAP staff.
Tuition and Funding
The tuition rates for all degrees for 2020-2021 are listed on the SPH Tuition and Funding page. The 2021-2022 rates will be published in august 2021. If you have been admitted to a MS or PhD program and are a resident of one the Western Regional Graduate Program (WRGP) states, you may be eligible to pay Washington resident tuition. Contact Trina Sterry for more information (see contact information in the "If you have questions" section).
Housing
See the UW Housing Website for information about on campus housing options.
For off campus options, this Neighborhood Guide created by Transportation Services takes your commute into primary consideration as you consider locations. You may find particularly useful this google map showing communities by transportation type: google map of UW commuting communities .
Another great resource for getting to know Seattle is this video: Black Life in Seattle, created with support from the UW's Office of Minority Affairs.
The Graduate Opportunities and Minority Achievement Program (GO-MAP) has a Facebook group for students looking for housing: GOMAP Find a Roommate/Housing Facebook Group
Virtual campus tour
If you are unable to view the University of Washington in person, take a self-guided virtual tour. Download the app below.