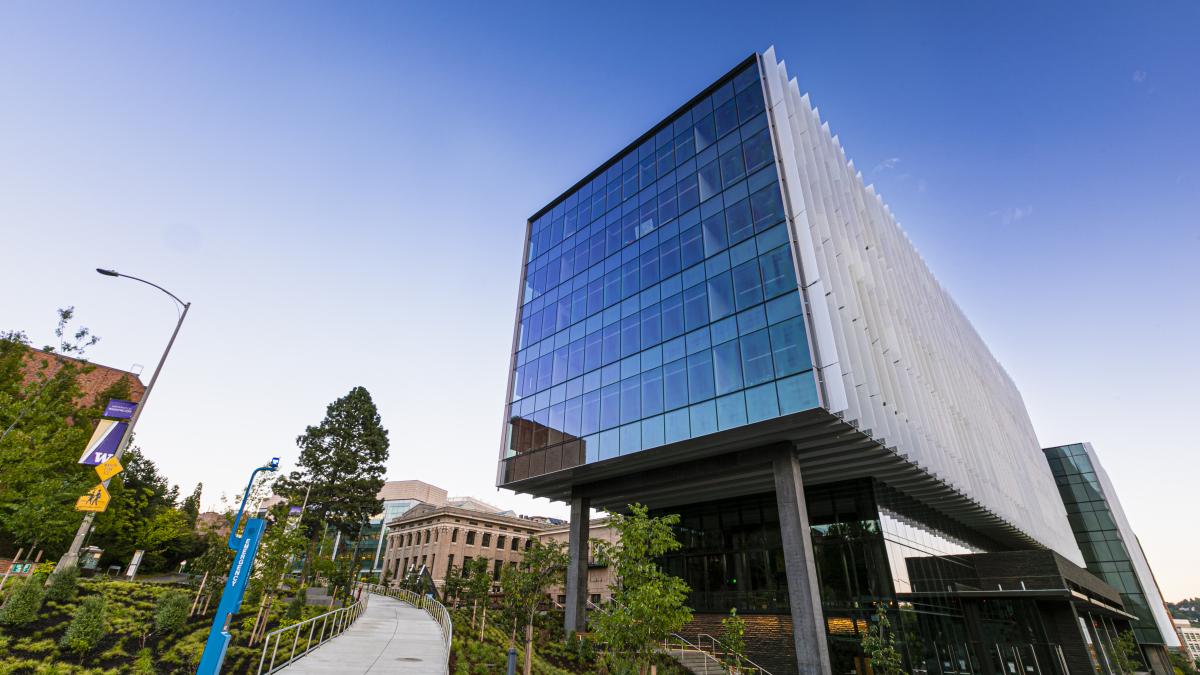 Join us for Admitted Student Visit Week: February 27 to March 3, 2023!
Graduate students admitted to the UW Department of Environmental & Occupational Health Sciences (DEOHS) are invited to join department faculty, students and staff in February each year to learn more about the department's education, research and service activities.
In 2023, we will host Admitted Student Visit Week from February 27 to March 3. The majority of events will be virtual, with some in-person gatherings. Keep checking this page for updates!
Admitted students visit DEOHS researchers, labs and centers; sit in on environmental and occupational health courses; and talk with current students about their DEOHS experience.
See our FAQs for admitted students
Find the events you are most interested in by color:
Welcome and webinar | Student panels and social events | Research information | Classes
Jump to: Monday | Tuesday | Wednesday | Thursday | Friday
Monday, February 27
Tuesday, February 28
Wednesday, March 1
Thursday, March 2
Friday, March 3
Upcoming Events
Environmental & Occupational Health Webinar Series
Thursdays, 12:30 – 1:20 pm PST
All seminars will be presented as live-stream Zoom webinars. The Environmental and Occupational Health Seminar (Env H 580) is a department-sponsored seminar series for students, staff and faculty; practicing professionals in the environmental and occupational health fields; and the public. This seminar highlights the rich diversity of our department and is an opportunity to hear from locally, nationally and internationally known scientists, practitioners and policymakers on issues of current scientific importance.
Graduate Student Equity & Excellence (GSEE) Visit Days
As a unit of the University of Washington Graduate School, the Graduate Student Equity & Excellence (GSEE) is committed to enhancing equity and social progression to promote the success of graduate students of color. GSEE offers professional development workshops, community building, graduate funding opportunities, advocacy, consulting and advising.
GSEE will be hosting a live Q&A session via Zoom with a panel of historically underrepresented graduate students. We will also be holding an in-person reception for admitted prospective students to connect with staff who are dedicated to supporting underserved graduate students at the UW. Whether you decide to attend either event (or both!), we hope that you bring any questions you may have about being a graduate student at the UW. Please see the schedule below, and register to join us.
GSEE Prospective Student Days will occur on March 30 and 31, 2023.
Virtual Student Panel via Zoom: March 30, 10 am – 11:15 am PST
In-Person Reception in the Petersen Room (Allen Library): March 31, 12 pm – 2 pm PST
Registration is required, please visit the GSEE website to register.
UW School of Public Health MPH Practicum Symposium
Wednesday, April 12 from 3:00 pm – 5:00 pm PST
Location: UW HUB Ballroom
Listen to presentations from MPH students in DEOHS and across the School of Public Health. Zoom sessions will be available for those who need to participate virtually (April 17-20). You must RSVP to receive communication from the host closer to the event, including a Zoom link for the virtual option.
Check out the MPH Symposium website to learn more about the event and the student presentations.
Required RSVP HERE
SPH Partnership Projects Around the U.S. and the World
Our new Public Health Practice website is a strong resource for admitted/prospective SPH students interested in getting involved in public health practice in SPH. The interactive maps highlight current projects and other established relationships our faculty have with non-academic organizations external to the UW. The additional pages highlight examples of faculty collaborations and student projects with these organizations, and serve as a landing page for schoolwide practice resources.