Megumi Matsushita
PhD, Environmental Toxicology
Hometown
Otsu, Japan
Future plans
A career in public service as a public health scientist
"My goal is to use all the knowledge and training that I have accumulated over the years to help inform public health decisions."
- Megumi Matsushita
Megumi Matsushita always had a strong interest in environmental science, but her first job solidified her passion for studying the brain.
While working in a neuroscience lab after graduating from college at Carnegie Mellon University with a degree in chemistry, she was sectioning a mouse brain and staining the cells. Then she saw it under the microscope: the beautifully branching structure of a pyramidal neuron.
"I've never been the same since," she said.
Her work in the lab deepened her interest in how chemicals affect the brain and eventually led her to pursue a PhD in Environmental Toxicology at the UW Department of Environmental & Occupational Health Sciences (DEOHS).
Now, Matsushita is being honored as DEOHS's 2022 Outstanding PhD Student for her research on how the toxic metal cadmium affects cognitive function, as well as her service to the department and her efforts to promote equity and antiracism.
"Megumi is a very intellectual, highly motivated, imaginative and hard-working student," said her adviser, DEOHS Professor Zhengui Xia. "She employs a combination of state-of-the-art techniques in her research, and she is addressing high-impact research questions of great importance to public health."
How cadmium changes the brain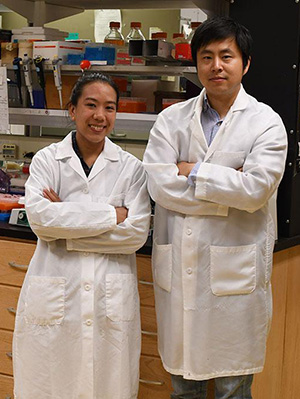 Matsushita's thesis research focuses on the health impacts of cadmium. Like lead, it's a neurotoxic heavy metal, though much less is known about how cadmium affects the brain.
People are regularly exposed to very low levels of cadmium through their diet. It is found in leafy vegetables and grains and appears in common foods like bread, cereal, rice and pasta.
Epidemiological studies have linked high levels of cadmium exposure with cognitive impairment. In Xia's lab, Matsushita studies how it may affect the brain in the general population, and she works to understand how cadmium causes toxicity in the brain.
To do this, she has imaged brain signals in living mice to test her hypothesis that cadmium may impair memory formation by interfering with calcium signaling in neurons in the hippocampus.
She has also experimentally investigated how genes such as ApoE4, the strongest genetic risk factor for Alzheimer's disease, interact with environmental exposure to cadmium.
Mentorship and service
Matsushita felt an immediate connection with Xia when she first chatted with her as a prospective student, and that bond has only grown over the years in her lab.
"She's phenomenal—she's everything I looked for in a mentor," Matsushita said. "She's supportive. She's really smart. She's a great scientist. She connects me to other people that she thinks would be good to connect with. One of the things that I love about Zhengui is that when you join the lab, you're sort of in a family."
Matsushita has given just as much back to the department. She has served on the Student Advisory Council, a recent toxicology faculty search committee and the student-run Works In Progress Seminar series. She recently helped other graduate students by providing feedback on their thesis proposals in a class taught by DEOHS Professor Lianne Sheppard.
Three big PhD takeaways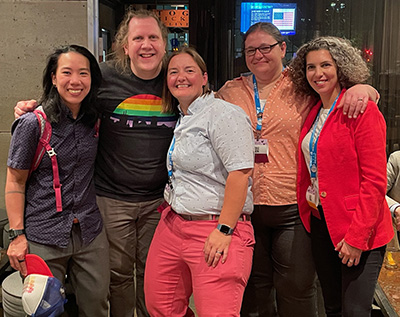 During grad school, Matsushita has made many discoveries in environmental toxicology, but some of her greatest insights have been broader.
First: she's learned about the importance of relationships—not just those with her collaborators but also "the acknowledgment that science isn't just one person's work. You're building on so many people's work."
Second: paying it forward. "I think we should distribute power and life privileges," she said. "That means we should also distribute our knowledge"—something she hopes to do by informing public health decisions through a career in public service.
Third: understanding the social and historical context behind science, something she has focused on for many years by learning from activists and social justice advocates.
Recently, Matsushita interned with the Washington State Department of Health to assess how to achieve greater equity in the state's childhood lead prevention program.
She researched the history of lead prevention programs across the US and found that in the 1950s, the lead industry employed racist ideology to blame lead poisoning on a supposed lack of cleanliness in communities of low-income, Black and immigrant residents.
Advocating for equity
Matsushita's commitment to equity and justice is evident throughout her life pursuits. In summer 2020, in the wake of the murder of George Floyd, she joined fellow UW graduate students in the group Divest and Demilitarize UW to create an interactive map highlighting campus history related to racism and antiracism, called A People's Landscape: Racism and Resistance at UW.
She is queer and nonbinary, and has served as graduate student representative for the Out Toxicologists and Allies in the Society of Toxicology.
"Megumi has demonstrated increasing commitment to student advocacy and antiracism," Xia said. "She has grown from a soft-spoken student to a fierce advocate for students and for pushing DEOHS to adopt antiracist practices."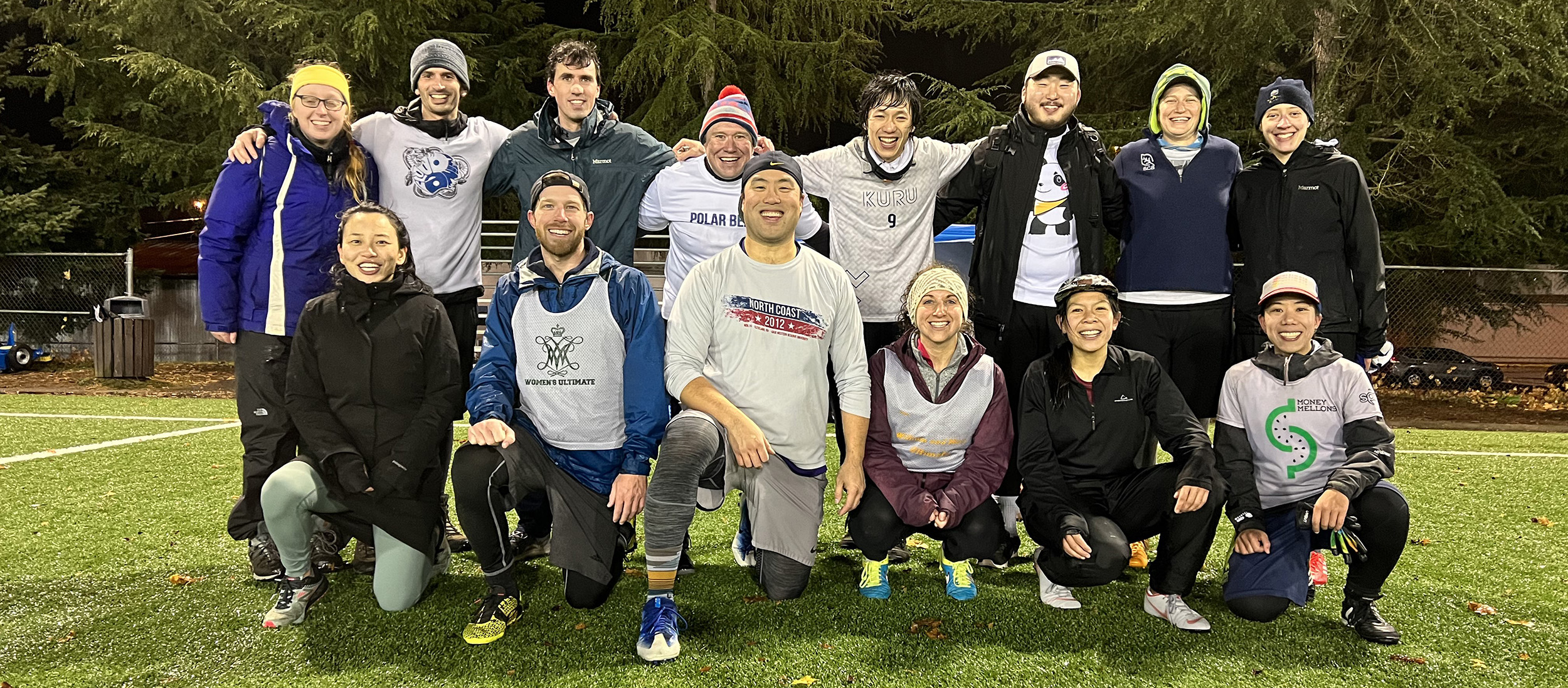 Exploring landscapes and soundscapes
In her free time, Matsushita loves hiking, backpacking, skiing and playing ultimate frisbee. She is also a musician and keeps an audio journal, something that inspires her to create songs on guitar and bass. This year, she and fellow DEOHS PhD student Joe Lim are producing a series of podcasts about fellow graduate students in the department.
During the pandemic, she and her parents and two siblings have made time to connect on Zoom for weekly get-togethers spanning time zones from Japan to Michigan. She is excited to visit her family this summer and is especially looking forward to eating her mother's phở and bún bò Huế.
She feels grateful for the encouragement of her family and mentors throughout her life, from her trumpet teacher in high school to Xia and other DEOHS professors.
"I'm forged by the love of all the mentors I've had," she said.
Matsushita received funding support from the UW Superfund Research Program, the National Institutes of Health and the National Institute of Environmental Health Sciences, and travel funding from DEOHS, the Society of Toxicology and the UW Graduate & Professional Student Senate.