While browsing in a Davis, California, bookstore, Karen Levy came across a brightly illustrated book with a provocative title that would change the trajectory of her academic career.
"Epidemic! The World of Infectious Diseases" wove together the multiple threads of Levy's wide-ranging interests in biology, environmental sciences and social justice as a graduate student in Environmental Science at the University of California, Berkeley.
A picture began to crystallize in Levy's mind of a career focused on the influence of the environment on infectious diseases.
"Infectious diseases really tied it all together for me," said Levy, who recently joined the UW Department of Environmental & Occupational Health Sciences (DEOHS) as an associate professor.
"That's an important lesson for students interested in interdisciplinary research and scholarship—you have to kind of carve your own way, taking things from a lot of different disciplines and fields."
Preventing diarrheal diseases in children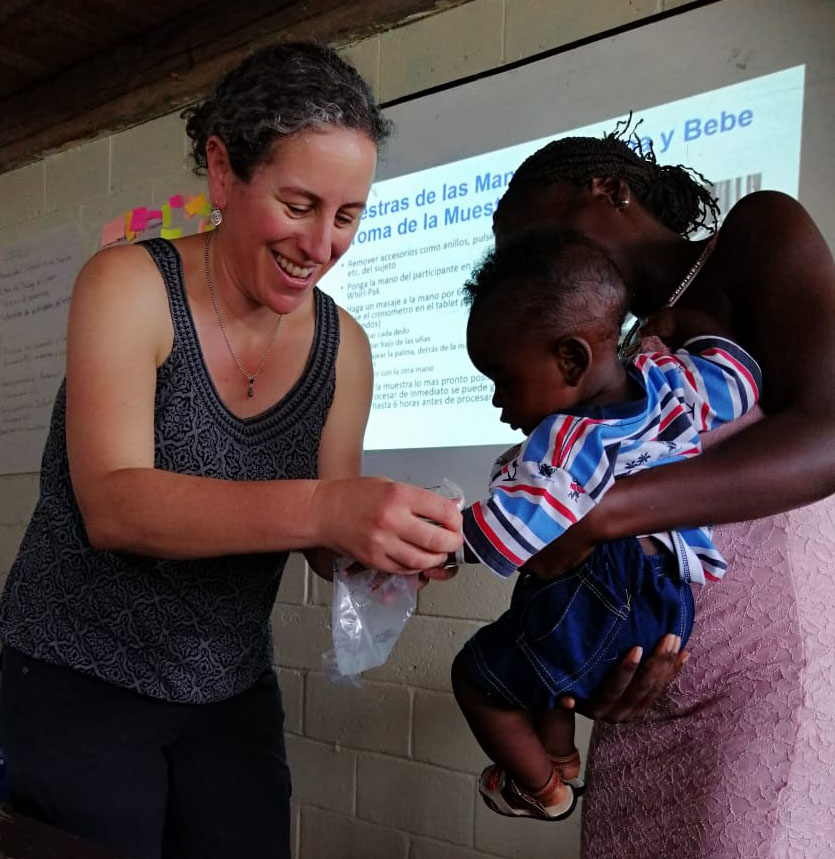 Today, Levy investigates the intersection of the environment and enteric (food- and waterborne) diseases, mostly in low-income countries, with an emphasis on improving child health outcomes. Globally, diarrheal disease is one of the leading killers of children under age 5.
The research brings together her training in environmental and watershed science, ecology, epidemiology, microbiology and social science. Levy has a Master of Science and a PhD in Environmental Science, Policy and Management and a Master of Public Health in Epidemiology from UC Berkeley.
Her current work examines how drinking water quality, rural-urban geographies, animal-raising and other environmental exposures affect the development of the gut microbiome in young children and how and why children get infected with gut pathogens.
She also looks at health issues associated with climate change. "Climate and health is a great example of where this interdisciplinary work is so important," Levy said. "You need people who can talk across these fields … and know enough to ask the right questions of their collaborators."
Scoring a recruitment 'hat trick'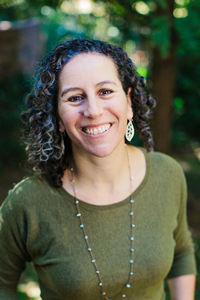 DEOHS recruited Levy from Emory University, where she spent the past 10 years building a reputation as a collaborative researcher and mentor working with a wide range of collaborators to examine pressing public health concerns from new angles.
She brings with her a portfolio of research projects funded by about $5 million in grants from the National Institutes of Health and the Bill & Melinda Gates Foundation.
"Our department identified microbiomes, environmental epidemiology and climate change as priorities for new faculty hiring," said DEOHS Professor Gerard Cangelosi, who led the faculty search committee that resulted in Levy's hiring in 2020.
"We scored a hat trick with Dr. Levy—she has made stellar contributions in all three areas. She has already strengthened our research and teaching in these areas," Cangelosi said.
Levy said she chose to move to the University of Washington in large part because of the breadth and depth of its expertise across different fields.
"I can reach across campus and talk to a star geomorphologist, incredible climatologists, in addition to accessing all the University's strengths in the health sciences. The Gates Foundation is here. There is so much rich potential for collaborations."
Research in Ecuador, Mozambique
Her research lab currently leads multiple projects on child health, water quality, food safety and the impact of climate and land-use change on the transmission of diarrheal diseases.
That includes a birth cohort study in Ecuador examining interactions between gut microbiome conditions and enteric infections in infants across a rural-urban gradient and two studies in Mozambique. One examines the impact of urban water supply improvements on child health, and the other explores the health risks to children of exposure to chicken feces in low-income settings.
Levy also studies the relationship between climate change and diarrheal diseases in tropical and subtropical regions. Her research has shown that increasing temperatures and changing rainfall patterns may result in more deaths from diarrheal diseases.
"What really gets me up in the morning is the chance to think about cool bugs and the biology. That's so interesting to me," Levy said. "But it's also important to understand that the biology of infectious diseases is fundamentally affected by both social and environmental conditions."
Data-driven
Across her work, Levy emphasizes the need for more data and better information.
"In public health, we're often wanting to make a difference. But honestly, that can lead to a lot of short-sighted work," she said.
For example, public health officials may decide to spend their limited resources to pay for wells and pumps to improve a community's water quality. But before implementing safe-water interventions, Levy said it is important to understand what drives the transmission and spread of pathogens. What if there were more effective interventions they could choose?
"You need good science behind public health interventions," she said.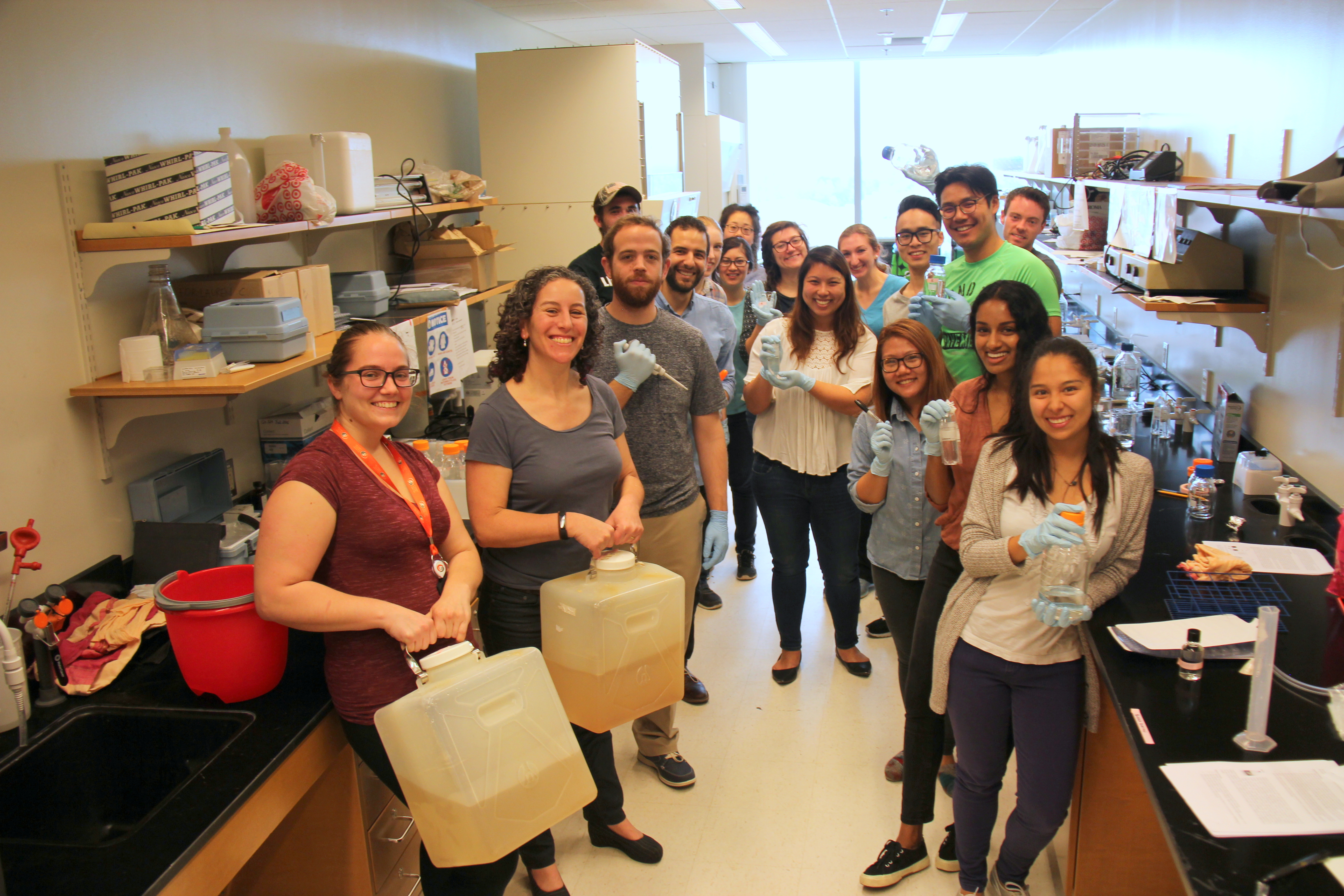 'A galaxy of mentors'
Mentoring up-and-coming researchers is Levy's favorite part of her work.
"When you talk to people who have gotten far despite the odds, it's usually because they had a great mentor," she said. "I've had lots of different mentors, … and I feel like it's important to pay that forward."
Levy is currently recruiting for PhD and master's students interested in enteric pathogens, water and sanitation, and climate and health to join her lab.
She is particularly interested in opening up mentoring opportunities for people from diverse backgrounds who may not have experienced it before.
"People need a galaxy of mentors. It's so important for success," said Levy, who tries to show her students that "you can have a family and a life and also do good science." She has two daughters, both born while she was on the tenure track.
Her lab group (nicknamed the "Pooper Scoopers") has fun, but Levy said she also pushes her team to do their best work.
"I treat my team members as colleagues and expect a lot of them," she said, "just as I give a lot."