Although much of what he researches is practically invisible to the eye—air pollution particles 30 to 700 times thinner than a strand of human hair—UW Professor Tim Larson's contributions to the field of environmental engineering can be easily seen.
Timothy Larson
Professor, UW Civil & Environmental Engineering
Adjunct Professor, UW DEOHS
Joined UW faculty:
1983
"My words of wisdom are to do what you find interesting and keep at it."
- Timothy Larson
From helping set federal government air pollutant standards to identifying the previously unknown footprint of air pollution near airports, Larson has helped advance the field of air pollution research throughout his career.
After 39 years as a faculty member in UW Civil & Environmental Engineering (CEE), with an adjunct appointment in the Department of Environmental & Occupational Health Sciences (DEOHS), Larson retired in mid-June.
He has technically been with the university even longer, having undertaken his graduate studies in UW CEE in 1970 followed by several years as a researcher.
"I'm grateful to have been part of the university for so long, it's a great job and department." Larson said. "My words of wisdom are to do what you find interesting and keep at it."
Setting air pollution standards
Larson first became aware of environmental issues as an undergraduate student at Lehigh University in Pennsylvania, where he could visibly see industrial pollution in the local river caused by a nearby steel mill.
After graduating with a bachelor's degree in chemical engineering, Larson worked for the US Public Health Service (the precursor to the Environmental Protection Agency (EPA)), where he was first introduced to the field of air pollution.
A notable accomplishment during Larson's work with the EPA included establishing standards for fine particulate matter (PM2.5), which are small particles in the air that can cause adverse health effects at high levels.
At about 2.5 micrometers in diameter, they are 30 times smaller than a strand of human hair. Helping to inform this effort, Larson worked with colleagues on a 10-year public health study that correlated PM2.5 exposures with cardiovascular diseases such as stroke.
"It took almost 10 years before we could convince the EPA to form PM2.5 standards. We slowly guided them and were lobbying for it for a decade," Larson said.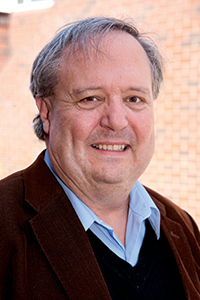 Examining the health threats of ultrafine particles
More recently, Larson's work has focused on setting the groundwork to regulate even smaller particles, called ultrafine particles. At less than 0.1 micron in diameter, ultrafine particles are 700 times thinner than the width of a human hair.
Researchers are currently investigating the effect of ultrafine particles on various health concerns such as Alzheimer's, dementia and even cancer, says Larson.
"We aren't going to find that ultrafines are good for you," Larson said. "When the particles are that small, they can go through membranes into your brain and are not recognized by the body."
Environmental health for airport communities
Another of Larson's breakthroughs involved working on research that identified the previously unmeasured footprint of aircraft-originating air pollution.
In collaboration with researchers at UW and universities in California and Massachusetts, Larson discovered a way to distinguish air pollution originating from aircraft from other sources, such as freeway traffic.
The researchers are now working to unravel public health concerns, such as how the particles may infiltrate schools located near airports, and explore mitigation measures.
Adapted from the full story here.