Business owners who have weathered pandemic closures face a new challenge as they prepare to reopen—protecting their workers in a landscape altered by the novel coronavirus. Now researchers in the UW Department of Environmental & Occupational Health Sciences (DEOHS) are teaming up to help them.
The researchers have launched the Pacific Northwest Workplace Impact Survey to identify business leaders' concerns about reopening and offer solutions.
Business leaders in Washington, Oregon, Idaho and Alaska can take the survey, which asks about workplace policies before and after the COVID-19 pandemic, and about concerns respondents may have related to reopening. Respondents can remain anonymous, or can share their information to request a free consultation with a certified industrial hygienist.
The effort is a collaboration between DEOHS Assistant Professor Marissa Baker and Research Industrial Hygienist Marc Beaudreau. Beaudreau is a lab manager for the DEOHS Field Group, which provides businesses in Washington State with free occupational safety and health consultation.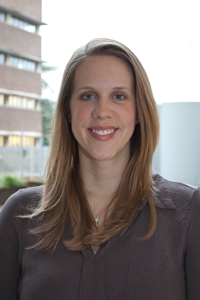 "What really motivated me was, how can the Field Group serve in this time?" Beaudreau said. "We can serve by helping companies figure out cost-effective solutions."
Coronavirus challenges on the job
The pandemic has thrown many businesses a curve ball when it comes to workplace safety: they must now protect workers from their usual occupational hazards while also preventing the spread of COVID-19.
For example, a construction firm may face shortages of personal protective equipment used to safeguard workers from silica dust. A manufacturing plant's local exhaust ventilation systems—designed to prevent chemical exposure—may not effectively control the spread of novel coronavirus.
"Businesses will be looking for ways to create new, affordable controls that will bridge the gap until we get a better handle on this pandemic," Beaudreau said. "I'm optimistic that we can help companies strategize and implement 'in house' controls and ideas."
Squad goals
The researchers hope the survey will reveal new strategies some workplaces are using that could help others—particularly small businesses running on thinner margins.
They plan to draw on the results to develop industry-specific guidance for this and future pandemics. Together with DEOHS Lecturer Nicole Errett, they are also creating resources to ensure businesses have emergency preparedness plans.
In the long term, Baker hopes to understand what factors influence businesses' abilities to enact successful exposure controls, or even reopen at all, during a pandemic threat.
Intervening at the workplace level
This survey is unique among many occupational health studies because it targets the workplace directly rather than workers, Baker said. She hopes the approach will lead to interventions that have a positive impact on workers.
"The workplace is mandated to help workers; the workers should not have to change," Baker said. "By working with the workplaces, we're able to create some upstream prevention, which is really what public health is about."
Other DEOHS collaborators on the project include Martin Cohen, principal lecturer, assistant chair and director of the Field Group, and Nancy Simcox, lecturer and director of DEOHS Continuing Education Programs.