Sarah Kim recently won the prestigious Carl Smith Graduate Student Award at the 2023 meeting of the Society of Toxicology. Before the meeting, we talked with her about finding her focus during her gap year, her excitement about researching potential new therapeutics for diabetes and other diseases, and her favorite restaurant in Seattle.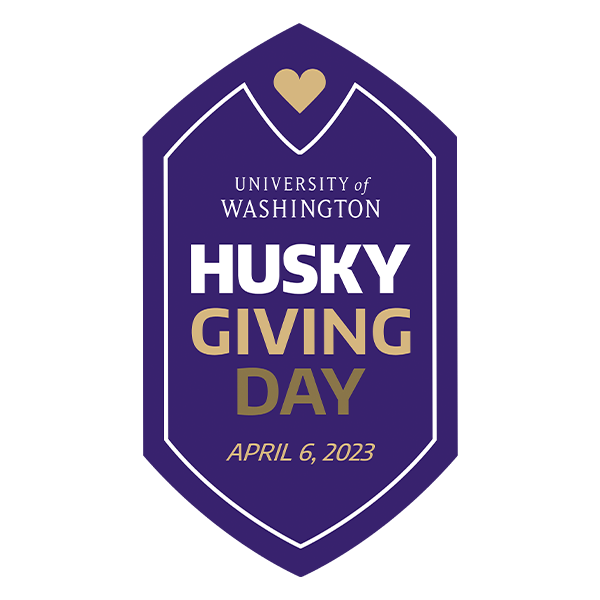 On April 6, 2023, join the UW community for Husky Giving Day to raise funds that support UW students and programs. Your donation supports students like Sarah through the DEOHS Environmental Health Student Support Fund, which helps graduate students pay for research-related expenses, including travel and conference presentations to share their research.
Sarah Kim
PhD, Environmental Toxicology
Hometown
Baton Rouge, LA and Daejeon, Korea
Future plans
Environmental health research in government or industry
"I'm excited that my research could be used to develop novel therapeutic strategies by targeting microbial metabolites to treat obesity, diabetes and liver diseases."
- Sarah Kim
How did you get interested in studying environmental health and toxicology?
During my undergraduate studies at the UW, I majored in biochemistry. I was originally a premed student. However, when I took a gap year, I realized I wanted to do more research rather than going to medical school. I was very intrigued by the gut microbiome and how it can affect our health.
I had a friend who worked in the UW Department of Environmental & Occupational Health Sciences (DEOHS) in a lab right next to Associate Professor Julia Yue Cui's lab. That friend introduced me to Julia, and I joined Julia's lab in 2019 as a research scientist. I fell in love with the research. That's how I decided to apply for the PhD program in Environmental Toxicology at DEOHS.
Tell me about your thesis research.
I focus on the effect of maternal exposure to environmental chemicals, such as flame retardants, on the delayed onset of diabetes or liver diseases in offspring. I do this through understanding the complex interactions among the gut microbiome, its metabolites and the liver.
In particular, I study polybrominated diphenyl ethers (PBDEs), which were previously used as flame retardants. They bioaccumulate in breast milk and fatty food, and they have an impact on health issues such as obesity, diabetes and liver diseases.
And the microbiome has an impact on how that plays out?
The gut microbiome has a lot of impact on how PBDEs affect the body, and PBDEs also alter the gut microbiome. It goes both ways.
What excites you about your research?
I'm excited that it could be used to develop novel therapeutic strategies by targeting microbial metabolites to treat obesity, diabetes and liver diseases. This would not only help people with these health conditions, but also address a socioeconomic justice issue, because obesity and diabetes are strongly associated with ethnic and economic disparities.
What results have you found so far?
I found that maternal exposure to PBDEs in mice led to increased inflammation within the gut and liver in their offspring. This also disrupted microbial metabolism of certain compounds and altered the gut microbiome.
I also studied supplementation with IPA, which is a microbial metabolite that can help reduce the risk of diabetes and inflammation in mice. In my study, I gave mice IPA supplements, and this partially corrected the damage done by exposure to PBDEs. I'll be presenting a poster about my research at the Society of Toxicology meeting.
What do you enjoy about being a student in DEOHS?
DEOHS has a lot of events and opportunities to talk about your research and ask faculty members and students for advice. I have attended several gatherings, like last year's Halloween party, and it's been great to meet new people and connect with them.
What has it been like to work with your adviser on your research?
Julia is a wonderful mentor. She's very kind and always open to talk when I have new ideas or questions about my research. She never hesitates to give great feedback, and always has creative ideas to share. She's a great mentor and a great friend to me.
What do you like to do in your free time?
I am a foodie, and I like to explore many restaurants and cafes with my friends. One of my favorites is Shiro's, a sushi place downtown. I also like watching Korean dramas during my free time, and playing with my cat, Louie.