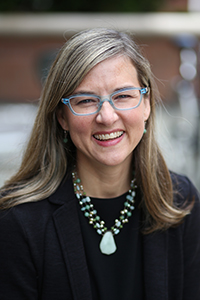 When the global food system is thrown into crisis—from pandemic, war or drought—often the first concern is the economic fallout.
But prioritizing the needs of commerce often comes at the expense of other interests: occupational health, environmental health and social equity.
That's why food scholars want to reimagine how our global food system is governed so that economic interests are not the only priority.
What researchers have proposed is food systems diplomacy, a new idea and framework that could lead to more thoughtful and balanced governance of food, and ultimately, a healthier population and planet.
"For too long, the food system has prioritized economic interests and national boundaries at the expense of environmental and population health outcomes and at the expense of more inclusive and collective action," said Jennifer Otten, associate professor in the UW Department of Environmental & Occupational Health Sciences.
"The time has come to rebalance that," Otten said. "I think COVID-19 really illustrated that when you have a system that isn't thinking about balance across different dimensions, you can widen inequities."
She and co-authors recently published this framework in the journal Nature Food. They argue this framework would help international leaders consider and balance the four major domains of sustainable food systems: economic, population health, social issues and the environment.
Read the full article on the School of Public Health website