Two international research projects co-led by researchers in the UW Department of Environmental & Occupational Health Sciences (DEOHS) were recently awarded Tier I pilot grants from the UW Population Health Initiative (PHI). The grants support researchers in laying an interdisciplinary foundation for a future project to generate proof of concept.
The collective value of all 11 of these awards from PHI was nearly $480,000, including about $270,000 in funding from the initiative plus additional school, college and departmental matching funds.
"We were extremely pleased with the range of innovative, interdisciplinary, and hopefully quite impactful project ideas that we received in our inaugural round of funding for this tier of Population Health Initiative grants," said Ali H. Mokdad, UW's chief strategy officer for population health and professor of health metrics sciences.
Supporting food security and planetary health in Senegal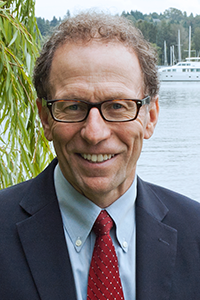 DEOHS Professor Dr. Peter Rabinowitz, Clinical Assistant Professors Julianne Meisner and Cory Morin and Senior Research Coordinator Vickie Ramirez and their collaborators are embarking on a project on the growing challenge of food insecurity in sub-Saharan Africa.
Globally, increases in food insecurity are driven primarily by climate change, conflict, economic downturns and more recently, the COVID-19 pandemic. Senegal has a particularly high burden of food insecurity, the team has shown in previous work.
In this project, the team is focusing on the Casamance, a region in southern Senegal with the country's highest prevalence of food insecurity. It is also rapidly losing its natural ecosystems because of climate change, logging, changes in land use and other factors. This loss critically impacts local biodiversity, human health and food security, environmental resilience in the face of climate change and the preservation of indigenous cultures and belief systems that view the forests as sacred.
In collaboration with longtime collaborators at the community nonprofit organization Development in Gardening in Ziguinchor, Casamance, the team will explore and define the intersection of food security and planetary health in the Casamance. The results of the study will be used to identify and develop effective, community-informed interventions to improve food security and promote environmental resilience in the region.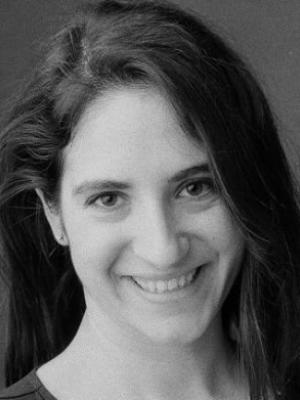 Project collaborators include:
Noelle A. Benzerkri, UW Department of Medicine/Division of Allergy & Infectious Diseases
Lauren Masey, Development in Gardening
Jacques Sambou, District Sanitaire de Ziguinchor, Senegal
Moussa Seydi, Services des Maladies Infectieuses, Hôpital Fann, Senegal
Geoff Gottlieb, UW Department of Medicine/Division of Allergy & Infectious Diseases
Greening Amazonian cities for health, ecology and climate resilience
Despite the Amazon rainforest's verdant reputation, most people in the region live in cities lacking sufficient green space. Dr. Rabinowitz and Dr. Joseph Zunt, professor of global health and neurology, and their collaborators are initiating a project in Iquitos, Peru, a city with one of the lowest green spaces per capita in Latin America.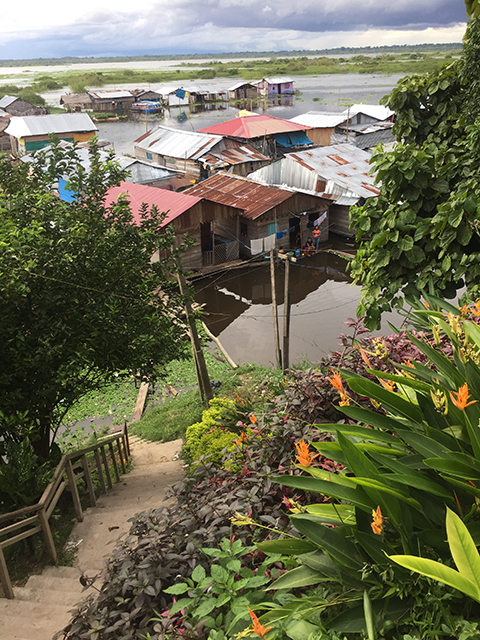 This lack of green infrastructure undermines resiliency in the face of climate change and disproportionately affects systemically marginalized people locally and globally. It is also linked to many health problems, such as poor water and air quality, the urban heat island effect, lack of recreation spaces to support mental and physical health and increased risk of vector-borne diseases.
Iquitos community and governmental organizations have expressed interest in applying urban ecological design methods to address environmental and public health issues. In response, the team created Amazonian Green Cities, a One Health program for developing environmental interventions to improve human and ecological health in the Amazonian city.
For this first phase of the project, the researchers have partnered with two local community groups, and aim to consolidate relationships with stakeholders, assess implementation challenges, assess health and environmental conditions and pilot the environmental intervention in the community.
Project collaborators include:
Jorge "Coco" Alarcón, School of Public Health
Gabriela Vildósola, Acuerdo por Iquitos
Susana Cubas, Asociación de vecinos de Calle Yavari
Rebecca Bachman, College of Built Environments, Landscape Architecture
Adapted from the full release here.