Scientists and health professionals are rushing to assess the health effects of vaping amid a multistate outbreak of lung injuries associated with the use of e-cigarettes.
Teachers could play a critical role in helping youth understand the health risks, yet little formal guidance or training for educators currently exists.
Now, a new vaping curriculum for teens is being developed by the UW Interdisciplinary Center for Exposures, Diseases, Genomics & Environment (EDGE), housed in the Department of Environmental & Occupational Health Sciences (DEOHS), in collaboration with three other US research centers.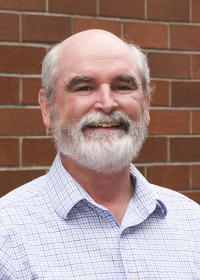 The escape room challenge
EDGE will work with research partners to build on a vaping curriculum created earlier this year through its ATHENA teacher training workshop, where a group of high school health teachers helped develop interactive lessons about vaping.
One activity is based on the idea of an escape room. Students work together to solve a series of challenges involving information about lung health and vaping to "escape" from the game.
Another lesson uses coins, poker chips and cards to teach about the effects of choices, environment and genes on health.
"Teachers are on the front lines of this emerging public health crisis," said Terrance Kavanagh, DEOHS professor and EDGE Center director. "Our goal is to give them tools they can use to reach their students with the latest science, dispel misinformation and connect them with accurate data and resources."
Kavanagh noted that digital access to science and health information varies widely across US school districts. A scientifically sound vaping curriculum could help ensure that students in low-income areas or from disadvantaged backgrounds have access to up-to-date information, he said.
Reaching teachers nationwide
In addition to creating the curriculum, the project will train educators on how to use the lessons and share educational materials through national and regional networks of educational groups focused on science and environmental health.
The work is supported by a new grant from the National Institute for Environmental Health Sciences and includes research partners at the University of North Carolina-Chapel Hill Center for Environmental Health and Susceptibility, the Environmental Health Sciences Research Center at the University of Iowa and the Environmental Health Sciences Center at the University of Rochester Medical Center.