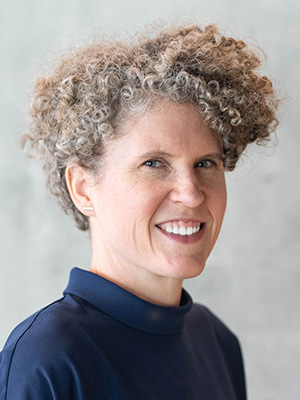 Power outages. Wildfires. Antibiotic use in livestock. Heat waves. In this year alone, Joan Casey has published new research on the health impacts of all these issues and more. At a glance, they may seem wildly different. But to Casey, these diverse strands of research all fit under one roof.
"For me, it's about this big sustainability umbrella and the choices we need to make as a species if we want to continue to survive and thrive," she said. "There's how we use our energy, how we use our land, how we produce our food, how we get water. All of these are interrelated and are affected by climate change."
Casey, a new assistant professor in the UW Department of Environmental & Occupational Health Sciences (DEOHS), is an environmental epidemiologist who analyzes large health-related data sets to answer multilayered questions about how environmental changes and social inequities impact people's health.
Power outages and population health
Casey and colleagues recently showed that the four regions of the US hardest hit by power outages—Louisiana, Arkansas, central Alabama and northern Michigan—also face disproportionate impacts of climate change and health inequities. The study was the result of their analysis of three years of data on power outages across the US.
Harnessing big data allows Casey to tackle health questions on the scale of entire populations, and to examine the impacts of state or federal policies designed to improve health. In a recent study, she and colleagues found that a California policy limiting the use of antibiotics in livestock likely helped reduce antibiotic-resistant infections for people in the state.
"Population-level questions are of most interest to me because I'm interested in population-level interventions," she said—for example, a potential national guideline on exposure to particulate matter from wildfire smoke, which doesn't exist yet.
Such a standard "would help people understand the potential health impacts of exposure and aid in intervention strategies," she said. "We need broadly acceptable and successful interventions when we're talking about global problems like climate change."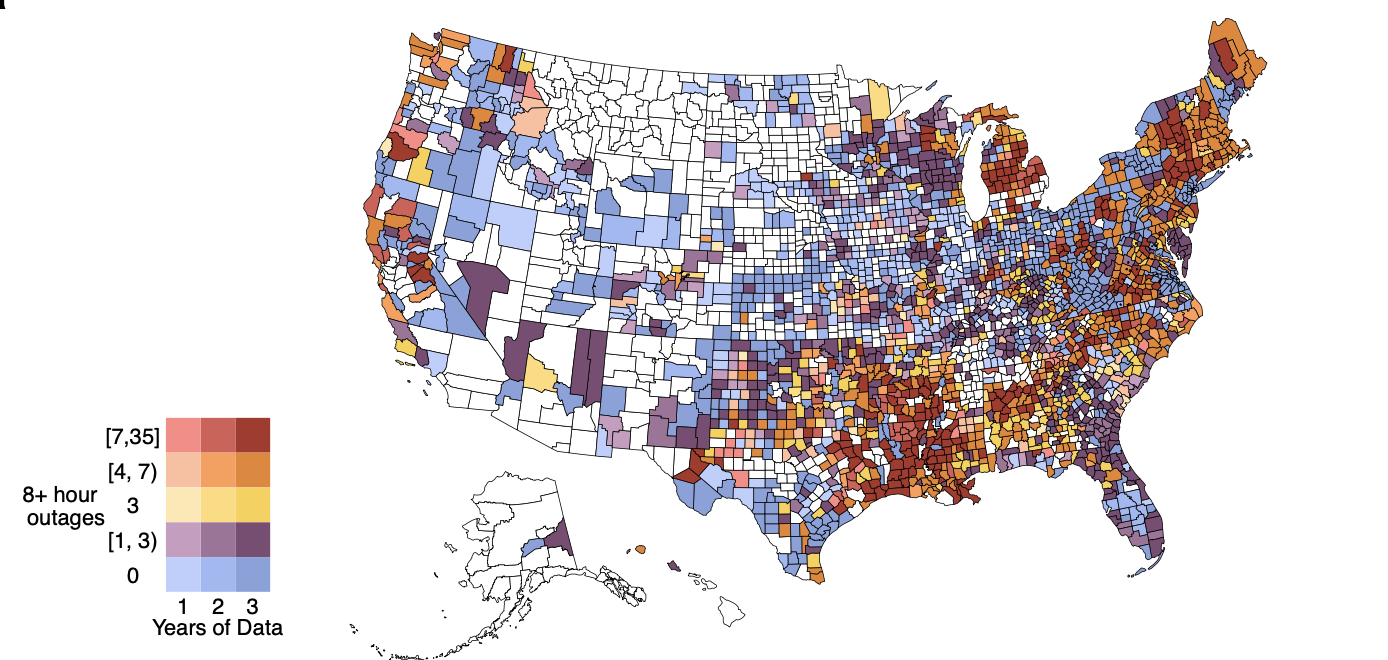 Wildfires, heat and well-being
Casey grew up in Oregon, where she witnessed the impacts of power outages, heat waves and wildfires. Much of her recent research centers on these issues at a time when climate change is accelerating these threats to health in the western US.
"I was interested in coming back to the west coast and thinking about exposures here," she said. "It's nice to be living back where a lot of my work is focused."
This spring, she and colleagues showed that the 2021 Pacific Northwest heat dome led to 159 deaths due to injury across Washington state, in addition to deaths previously attributed to heat exposure during the event.
She's now analyzing the impacts of heat on preterm birth and other birth outcomes using data from the heat dome and the 1995 Chicago heat wave.
Several of her projects investigate the health impacts of wildfires, including how older adults' exposure to particulate matter from the blazes may be linked with their susceptibility to Alzheimer's disease and other forms of dementia.
She is also exploring how living near wildfire-prone areas affects stress and other health concerns by using health records including Medicare data and US births.
"There has been much less comprehensive research on the health impacts of having your home burn, having to evacuate or knowing someone who was injured during a wildfire event," she said.
"We're working on the most important problems facing our species at this time. It's easy to motivate to come do that work."
- Joan Casey
A new academic home
Casey came to Seattle earlier this year from Columbia University, where she retains an appointment as an adjunct assistant professor. She was excited to join the UW faculty because of the university's strong student body and expert colleagues in the School of Public Health and beyond.
In DEOHS, she has enjoyed working with DEOHS Assistant Professor Nicole Errett, a disaster researcher whose work Casey describes as highly complementary to her own.
Despite the wide scope of problems Casey tackles with big data sets, "there are some questions we can't answer about the lived experience of these people," she said. "Nicole Errett's work is so community based—she's out there talking to everyone and getting an in-depth understanding of what's going on."
This fall, Casey will co-mentor a new PhD student with DEOHS Teaching Professor Tania Busch Isaksen. Last year, she cotaught the graduate-level course Occupational and Environmental Epidemiology with Professor Joel Kaufman.
Advancing environmental justice
Environmental justice represents a major focus of Casey's work: she has investigated racial disparities in health impacts and their links with disproportionate exposures to air pollution and other environmental hazards. Her work traces these impacts throughout the lifespan in studies examining preterm birth and fetal loss, children's respiratory health, and dementia.
"Thinking about how we're going to prevent health inequities from growing as climate change worsens is the area that I think I'll be working on forever," she said.
To help create standardized methods for this burgeoning field, she and Harvard epidemiologist Tamarra James-Todd lead a two-day Environmental Justice Boot Camp each summer for graduate students, early-career researchers and others.
Just in time for this summer's boot camp, she and James-Todd and their coauthors—including DEOHS PhD alum Ryan Babadi—published a paper reviewing methodologies in the field.
Casey's many such collaborations with brilliant students and colleagues keep her going: her Twitter profile gives a shoutout to "science as a team sport."
"We're working on the most important problems facing our species at this time," she said. "It's easy to motivate to come do that work."