As dean of the Milken Institute School of Public Health at George Washington University, Dr. Lynn Goldman is an expert in children's environmental health and toxic chemicals policy.
Goldman previously led implementation of federal law regulating pesticides as assistant administrator for toxic substances at the US Environmental Protection Agency (EPA). More recently, her research and policy analysis contributed to the passage of the 2016 Lautenberg Chemical Safety Act for the 21st Century.
On April 20, Goldman will be the featured speaker at the 2023 Omenn Lecture on Environmental Health sponsored by the UW Department of Environmental & Occupational Health Sciences.
We recently chatted with Goldman about the legacy of redlining in Houston neighborhoods near oil refineries, the compounding impacts of toxic chemicals and social vulnerability on people's health, and how environmental health scientists can help support vulnerable communities.
You'll be speaking about the legacy of redlining in Houston, and how it affects people's health today. Tell me more about that.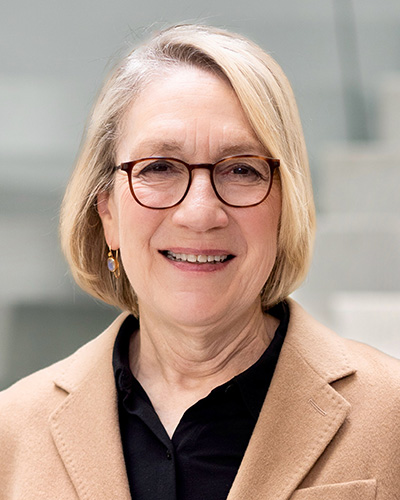 I'll be sharing maps that show historically where redlining occurred in Houston, and correlations between them and everything from property values to pollution from the refineries and the ship channel, and where where toxic releases occur. They emerged from my work as a member of the National Academies of Sciences, Engineering and Medicine committee on Managed Retreat in the US Gulf Coast Region.
The areas with a very high social vulnerability index correspond to areas with a lot of flooding from storms like Hurricane Harvey. In these areas people are poor, and are predominantly Black, Hispanic or members of other minority groups.
What does this mean for people's health risks in these neighborhoods?
It highlights something we have often missed in environmental health, which is that in real people's lives, health risks are compounded by social vulnerability.
There are a lot of different toxic chemicals coming from these refineries. On top of that, there's additional risk from racism, from stress and from experiencing major events like flooding.
When these refineries release toxic chemicals, it's not just the fact that people living nearby might breathe the chemicals and get airway damage. It's also the stress: they can hear instructions over the loudspeaker telling people who work in the plants to shelter in place. And nobody's telling them to do that, just on the other side of the fence line.
How are communities responding to this?
Communities in Houston are setting up their own air monitoring networks. This needs to happen, because you need to understand what's going on at a hyperlocal level. I'll be talking about the role of those of us in environmental health in supporting these communities. I think they need more scientific support.
How can the EPA help protect people in neighborhoods like these?
I think EPA cumulative risk assessments should take social vulnerability factors into account. But they really haven't. There is a great need for more research and funding.
For example, if you are under a lot of stress, and that's altering your hypothalamic-pituitary-adrenal axis—which controls reactions to stress—does that change your response to toxic chemicals? I don't think we know.
How important is food sufficiency to our resilience to being exposed to toxic chemicals? How important is nutrition? Do people with obesity or diabetes have more susceptibility? I would guess they might, but we don't have those factors in EPA assessments.
The agency is often accused of overestimating risk, but there are probably times when they're actually underestimating it, because we don't know about the net effects of all the vulnerabilities that some people suffer from.
What are some of the big priorities you would like to see the EPA focus on in the future?
I would like to have a much bigger push on neurotoxic chemicals, such as certain pesticides, metals and solvents. Particularly those associated not only with childhood risk but also with chronic neurologic disease in adults.
More and more evidence has accumulated around this, for example the association between air pollution and Alzheimer's. With the aging of the population, it makes it clear how important it is to protect our brains over a lifetime.
At the same time, a lot of great things are happening. The EPA is strengthening regulations on perfluorinated compounds. Yet there is so much more that needs to be done.