This spring, the first group of undergraduates to complete the UW Nutritional Sciences Program's Food Systems, Nutrition and Health major are taking the knowledge they've acquired and applying it to help their communities.
Some 45 students in the program are teaming up with a dozen King County organizations on community projects for their capstones on food system resilience.
"Studying food systems necessitates an appreciation of ecological limits and a commitment to equity and justice," said Yona Sipos, lecturer in the UW Department of Environmental & Occupational Health Sciences (DEOHS) and core faculty in the Nutritional Sciences Program, who leads the course.
"Through participating in local and regional food system projects, students connect to and interrogate broader national and global issues related to sustainability, resilience and power."
Putting ideas into action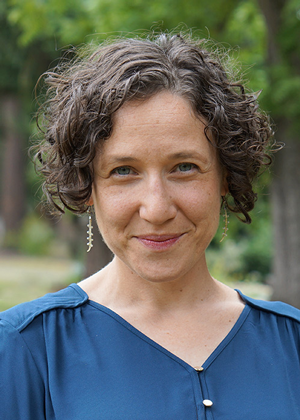 Sipos and Jennifer Otten, associate professor in DEOHS and food systems director of the Nutritional Sciences Program, turned to a network of collaborators to identify thought-provoking capstone projects for students this year. Most projects are located in King County, but two students in the program will work on their capstones abroad.
Through their capstone projects, students are contributing toward:
Developing educational gardening and cooking materials for youth at Yes Farm.
Creating signage for self-guided pollinator tours at Viva Farm.
Promoting rooftop gardening to increase fresh food at the U-District Food Bank.
Sourcing more affordable and accessible local and organic foods for culturally appropriate senior meal programs.
Sharing resources for Washington state farmers related to land access and food and farm business support.
Surveying young farmers in Washington state about COVID-19-related impacts on their production and businesses.
Major growth ahead
The Food Systems major has attracted many applicants since it was first offered in 2018. Otten, Sipos and Sarah Collier, assistant professor in DEOHS and core faculty in the Nutritional Sciences Program, and are now expanding the program's reach by diversifying coursework.
"This is a key moment to be expanding a Food Systems major," Otten said. "The COVID-19 pandemic has exposed many flaws in our food system and also points where opportunity and innovation are most needed to promote equity, sustainability and resilience. The next generation senses the potential for this transformation."
This post is adapted from the full story, available here.