Tips for choosing a portable air cleaner
DO:
Consult this guidance from the US EPA.
Try to find one before the wildfire season begins, as units may be difficult to obtain once the smoke gets bad.
Look for units certified by the California Air Resources Board (CARB).
Use the clean air delivery rate (CADR) rating to buy a unit appropriate for your space.
Maintain the filters in your cleaner.
DON'T:
Use units with ionizers, which produce harmful ozone.
Last September, smoke from wildfires across the western US temporarily made air quality in Washington state among the worst in the world. Now researchers in the UW Department of Environmental & Occupational Health Sciences (DEOHS) have estimated the human toll of this event across the state.
Breathing in the fine particulate matter, known as PM2.5, from wildfire smoke can contribute to respiratory, cardiovascular and other health problems and even lead to premature death. As levels of PM2.5 climb, as they did last September, the health risks become greater.
"You could smell the pollution in the air, and it felt noxious going out in the smoke," said DEOHS Associate Professor Edmund Seto.
Seto's team estimates that as many as 92 deaths in Washington state during that two-week smoke event can be attributed to PM2.5 exposure, with the greatest per-capita toll in central and eastern Washington. Their study was recently published in the journal GeoHealth.
Using portable air cleaners could save lives
The good news is there are measures people can take that would reduce their exposure to PM2.5 and help prevent deaths from future smoke events, the research shows.
These steps include sheltering indoors, keeping windows closed, making a do-it-yourself box-fan filter and using a portable air cleaner with a HEPA filter.
For example, a previous study by the team suggests that PM2.5 could be reduced by 40% in homes using appropriately selected HEPA-filter air cleaners during wildfire smoke episodes.
"Wildfire smoke has huge health consequences," Seto said. "I'm really interested in what we can do with air cleaners. Rather than just say this is a problem, we want to push forward with recommendations to help people."

Estimating excess deaths from wildfire smoke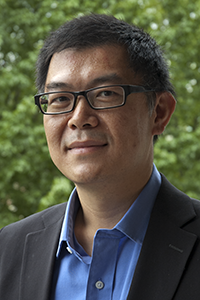 DEOHS PhD student Yisi Liu, the first author of the study, and the team used two different methods to estimate deaths attributable to wildfire smoke exposure during the event.
In the first, they calculated 92 excess deaths from all causes by taking into account PM2.5 levels detected by regulatory air monitors throughout the state and known relationships between PM2.5 and mortality.
Using the second method, they estimated 38 excess deaths from all causes based on a previous study led by DEOHS researchers that calculated the odds of death on smoky days compared with non-smoky days.
But if exposure to PM2.5 was reduced by 40% for all Washington residents through using HEPA air cleaners, 38% of these deaths could have been avoided, the researchers estimate.
Getting smoke-ready
In preparation for this year's wildfire season, the researchers are working with schools, the Puget Sound Clean Air Agency and Public Health — Seattle & King County to help design effective strategies to protect people's health.
Public Health — Seattle & King County has provided HEPA-filter air cleaners to homeless shelters in the county. The agency also opened a clean-air shelter for homeless individuals during last year's smoke event, which came in the midst of the pandemic.
With the state already experiencing forest fires this year, it's a good time to prepare for this year's wildfire season by reviewing these tips.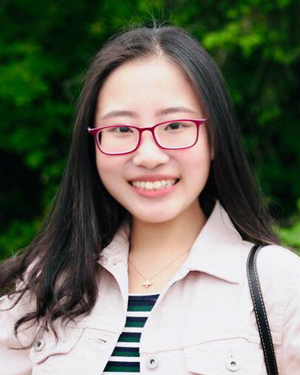 Guidelines for air filtration at home
If you're considering purchasing a portable air cleaner or filter for your home HVAC unit, it's important to read up on this guidance from the US Environmental Protection Agency (EPA), Seto said. You can also learn how to make your own box-fan filter here.
"Especially with COVID-19, people are picking technologies that are not tried and true," Seto said. "When research groups test these new techniques, they may not work well, or they may create other problems with indoor environmental quality."
Other authors of the study from DEOHS include Assistant Professor Elena Austin, Postdoctoral Researcher Jianbang Xiang, Research Scientist Tim Gould and Professor Tim Larson.