A new University of Washington collaborative is making it easier for countries to be prepared to fight infectious diseases like the Ebola and Zika viruses and the mysterious new coronavirus emerging in China.
"The UW can help make the world safer and more secure from infectious disease threats," said Dr. Peter Rabinowitz, co-director of the effort and professor in the UW Department of Environmental & Occupational Health Sciences (DEOHS).
"By leveraging unmatched expertise across the UW, we're creating something that is larger than its parts."
To help brace for the next epidemic, a collective of eight UW centers are uniting as the UW MetaCenter for Pandemic Preparedness and Global Health Security to harness big data and forward-thinking strategies to devise more unified approaches to current and future health security risks.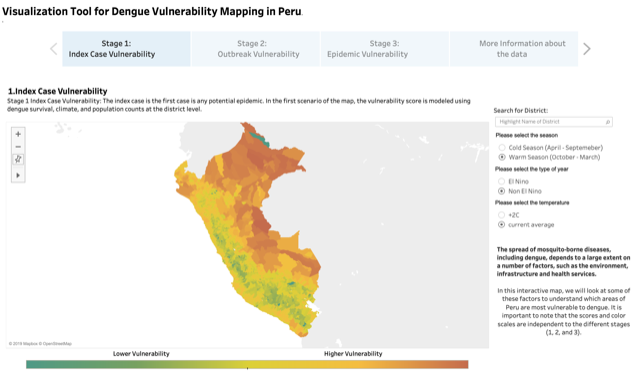 Detect, respond, prevent
These approaches will allow for the development of diagnostics, therapeutics and vaccines, as well as on-the-ground implementation of effective detection, response and prevention efforts, Rabinowitz said.
The bold undertaking connects leading experts in infectious disease, epidemiology and medicine to some of the foremost thinkers in climate change, environmental health and geospatial data science, while engaging local and international partners.
Healthy people, healthy planet
The MetaCenter is part of the UW Population Health Initiative, launched in 2016 by UW President Ana Mari Cauce to harness UW's capabilities in improving human health, environmental resilience and social and economic equity.
Pilot research grants from the Population Health Initiative have helped kick-start the MetaCenter and 22 other projects that catalyze collaboration and community engagement.
Six of those projects involve DEOHS researchers:
The public health–population health connection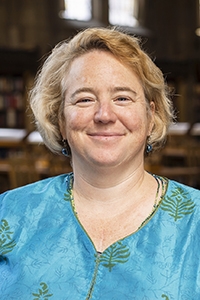 "This is one of the things I love about the UW and that drew me here—the opportunity to be at an institution whose signature initiative is aligned with public health," said Hilary Godwin, dean of the UW School of Public Health and DEOHS professor.
She joined the School of Public Health in 2018.
"It's amazing to know that the people at the top echelon of the University hold the same values of social justice and equity. It makes me happy to come to work each day," she said. 
Godwin said her goal is to present the Population Health Initiative as an opportunity to bring together a broad group of stakeholders from across campus to work on "the problems we care deeply about in public health."  
"Some challenges ... are inherently public health problems, but we aren't going to solve them on our own. I see this as a win-win."