Zhengui Xia, PhD, MS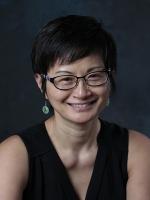 Professor, Env. and Occ. Health Sciences
(Primary department)
Adjunct Professor, Pharmacology
I am a Professor in the Toxicology Program and an Adjunct Professor in the department of Pharmacology. I am also a Faculty member of the two interdisciplinary graduate programs at U. of Washington- the Neurobiology and Behavior (N&B) Graduate Program and the Molecular and Cell Biology (MCB) Graduate Program. Our current research interests are to: 1) investigate whether and how exposure to environmental neurotoxicants, such as air pollution and heavy metals including lead and cadmium, may perturb adult neurogenesis (the generation of functional neurons in the adult brain) and impair olfaction and cognition; 2) test the hypothesis that environmental factors and gene-environment interactions (GXE) may increase Alzheimer's disease risk and accelerate cognitive decline; 3) investigate potential sex differences on disease susceptibility upon exposure to environmental neurotoxicants ; 4) identify window of susceptibility during development to environmental exposures; 5) identify mechanisms and strategies to mitigate the adverse effect of environmental exposure on cognitive impairment; and 6) explore the role of microbiome in cognitive impairment and neurodegeneration upon environmental exposures. We address these questions using animal models including humanized transgenic mouse models. Our lab is a medium sized lab that consists of post-doctoral fellows and students who are bright, motivated, collegial, and friendly.
Affiliations
Department of Pharmacology

Graduate Program in Neurobiology and Behavior

Graduate Program in Molecular and Cell Biology

Institute for Stem Cell and Regenerative Medicine (ISCRM)
Research Interests
Apoptosis. Neurogenesis. Adult neurogenesis. Children's health. Developmental toxicology. Genetic susceptibility to toxins. Nervous system toxicity. Neurotoxicology. Neurobiology. Olfaction and cognition. Heavy metals. Lead, cadmium, gene-environment interactions. GXE. Alzheimer's disease. Cognitive decline. Senile dementia. Sex differences on disease susceptibility. Window of susceptibility.
Teaching interests
Toxicology, Neuronal Signaling, Neurotoxicology, Research proposal preparation (grant writing), Environmental Poisons & Public Health (undergraduate teaching)
Education
PhD, Pharmacology, University of Washington, 1991
MS, Biochemistry, Wuhan University (China), 1985
BS, Biochemistry, Wuhan University (China), 1982
Projects
I.  Neural Stem Cell Function and Regulation
One of our research interests is to elucidate signal transduction mechanisms that regulate the fate of neural stem cells, i.e. what makes a neural stem cell proliferate and differentiate into neurons or glia in the mammalian brain. We are interested in neural stem cell regulation both during embryonic development and in adult brain (adult neurogenesis). Specifically, recent studies in our lab suggest a novel role for the extracellular-signal-regulated kinase 5 (ERK5) MAP kinase in regulating these processes. The elucidation of molecular mechanisms that regulate neural progenitor cell proliferation and differentiation is important for an understanding of neural developmental and neurodegenerative diseases. Furthermore, stem cell-based cell replacement therapy offers enormous potential for the treatment of a variety of developmental, psychiatric, neurodegenerative and aging related diseases for which there are currently no cures. Moreover, environmental toxicants may cause neurotoxicity both in the development and in adult brain by perturbing these signaling mechanisms that regulate neurogenesis.

II. Role of a gene and environment interaction on lead-induced cognitive impairment and Alzheimer's disease risks.

Lead is a heavy metal of great public health concern in the US and globally. In addition to its well-characterized developmental neurotoxicity, cumulative lead exposure is also neurotoxic to adults and can lead to accelerated, persistent cognitive decline in adult humans. The hippocampus is a region of the brain critical for learning and memory, especially spatial learning. Adult hippocampal neurogenesis is the process whereby adult neural stem cells in the dentate gyrus of the hippocampus leads to the generation and functional integration of adult-born neurons in the hippocampus. These adult-born neurons can influence hippocampus-dependent learning and memory. Although adult neurogenesis is modulated by various extracellular stimuli, by the environment, and by neurotoxicants including lead and ethanol, there is a paucity of information regarding the effect of gene-environment interactions (GxE) on adult neurogenesis. Our current research focuses on the effect of lead-genetic background interactions on adult neurogenesis and hippocampus-dependent learning and memory.

III. Cadmium neurotoxicity

Cadmium (Cd) is a heavy metal of high interest to the Superfund Initiative. It has no known physiological function but is a neurotoxicant. Cd exposure is associated with cognitive and olfactory impairment in humans. However, little is known concerning the underlying molecular and cellular mechanisms. We are currently exploring the molecular and cellular basis for the deleterious effects of Cd on olfaction and cognition in mouse models, with a focus on its effects on adult neurogenesis and Ca2+signaling critical for hippocampus-dependent memory. We hypothesize that Cd interferes with adult neurogenesis in the dentate gyrus of the hippocampus and in olfactory bulb, and disrupts Ca2+signaling in neurons. We further hypothesize that these adverse cellular and molecular effects may underlie Cd neurotoxicity in cognition and olfaction. We are testing these hypotheses both in primary cultured neural stem cells and in vivo in mice.